3 Marijuana Stocks To Keep On Your Radar This Year
Marijuana stocks over the last few days have still been trading up and down. Earlier this week the sector was able to see a strong green day of trading. During this upswing investors and shareholders were able to take profits. Which in the current state of the sector presented a good set up. The setup is now that marijuana stocks are facing some pullback again those who took profits can now buy the dips.
This is a normal strategy that is widely used as a basic understanding of buying low and selling high. You are pretty much-taking advantage of when the sector sees a decline in trading. With how volatile and unpredictable the sector is it's crucial to gain the upper hand when you can. So far in 2022, the sector has seen more red days than green.
However, this up and down trading has been more consistent than this time last year. Nevertheless, some are finding trouble gaining the confidence to invest in marijuana stocks. Now with a bit of understanding, it could be easier to feel more confident about finding the best marijuana stocks to buy.
Marijuana Stocks To Watch And Finding The Right Ones
Whether looking for Canadian marijuana stocks or U.S.-based always do your research and learn about each company. Most times you want to look up things like press releases and info on the companies financials. This will let you know if the company is profitable or operating at a loss. As well as any new ventures in the works that could lead to more growth and revenue. Back in 2021 a lot of the buying that was done was based on the success and progress out of the market. Still, with more time left in 2022, there is still a lot that has yet to be seen. Hopefully, with Chuck Schumer filing his bill in April it will add some more momentum to the sector. The marijuana stocks below are some options that may see better overall trading this year.
Top Marijuana Stocks To Watch Right Now In 2022
AFC Gamma, Inc. (NASDAQ:AFCG)
Agrify Corporation (NASDAQ:AGFY)
Power REIT (NYSE:PW)
AFC Gamma, Inc.
AFC Gamma, Inc. originates, structures underwrites and manages senior secured loans and other types of loans. Which are for established companies operating in the cannabis industry in states that have legalized medicinal and/or adult-use cannabis.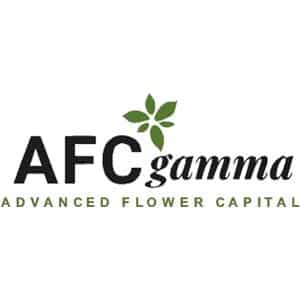 In recent news, the company has released its financial results for the fourth quarter and full-year 2021. Some of these highlights are closing Closed $341.3 million of new commitments in 2021. As well the company increased dividend to $0.55 per share of common stock for Q1 2022, up 10% from the prior quarter.
Words From The Company
"We are proud of all that was accomplished in 2021, including AFC Gamma's initial public offering and remarkable growth of AFCG's portfolio, which has positioned us as the largest institutional lender. Operating as a public REIT has allowed us to accomplish several goals, including valuable access to public debt and equity markets, which provides AFCG with an attractive cost of capital relative to its peers," stated Leonard Tannenbaum, AFC Gamma's Chief Executive Officer.
[Read More] Taking Advantage Of Market Volatility? 3 Marijuana Penny Stocks To Watch In March
Agrify Corporation
Agrify Corporation develops precision hardware and software grow solutions for the indoor agriculture marketplace primarily in the United States. Earlier in March, the company announced it will be hosting a fourth quarter and fiscal year 2021 results conference call. The call will be hosted by Raymond Chang, Chief Executive Officer, and Timothy Oakes, Chief Financial Officer.

Back in February, the company was faced with some trouble. Starting from mid-February the company started to see a decline in trading which carried over to the following month. Except in March, the company was on more of a volatile upswing before dipping back down.
[Read More] 3 Marijuana Stocks For Your March 2022 Watchlist
Power REIT
Power REIT is a real estate investment trust (REIT) that owns real estate related to infrastructure assets. This includes properties for Controlled Environment Agriculture, Renewable Energy, and Transportation. Power REIT is actively seeking to expand its real estate portfolio related to Controlled Environment Agriculture. This past month the company announced its 2021 dividend income tax treatment.

The estimated Federal income tax treatment of the Company's 2021 distributions on its 7.75% Series A Preferred Stock (CUSIP # 73933H200). In the last month of trading PW stock has been working to gain more momentum. Yet ever since mid-February, it has been difficult to achieve. Nevertheless, the company is optimistic that things will change in the near future.
---
MAPH Enterprises, LLC | (305) 414-0128 | 1501 Venera Ave, Coral Gables, FL 33146 | new@marijuanastocks.com