Best Cannabis Stocks To Watch For Active Traders
Are you looking for the best marijuana stocks to buy in this market volatility? Since February 2021 the top cannabis stocks to buy have experienced significant declines in the market. This is mostly associated with the delays with federal marijuana legalization which most believed would occur last year. Because lawmakers were unable to get federal cannabis reform and banking passed the cannabis sector started 2022 with new 52-week lows. Although this has been unfortunate for already established cannabis investors it could be an opportunity for new investors in the sector.
To start  2022 new attempts at passing cannabis reform are already underway. In April Senate Majority Leader Chuck Schumer has announced he will officially introduce his cannabis bill the Cannabis Administration and Opportunity Act. Additionally, another attempt to pass SAFE Banking has also been initiated this year. In March many leading cannabis companies are reporting financials that could be a catalyst for pot stocks with better market sentiment.
One way to take advantage of current market volatility is to be an active trader and take advantage of current price swings short term. Some cannabis investors use short-term trading methods like day trading and swing trading to produce gains with marijuana penny stocks. Penny stocks are any stocks that trade under the $5 price point and are known for extreme volatility.
Investing In Pot Stocks For Short Term Plays
Using technical indicators and analyzing chart patterns active traders can put themselves in grade A setups to increase their potential for gains on short-term plays. Before investing in cannabis stocks, it's always important to do your own due diligence on a company. Researching a company's earnings and press releases can help you find the best-performing companies to invest in. For active traders that are making a watchlist let's look at 3 top marijuana penny stocks to watch before next week.
Marijuana Penny Stocks For Your List in March
The Valens Company Inc. (NASDAQ: VLNS)
OrganiGram Holdings Inc. (NASDAQ: OGI)
MariMed Inc. (OTC: MRMD)
The Valens Company Inc.
The Valens Company is a leading cannabis consumer products company with extensive experience in the production of cannabinoid-based products and a desire to deliver the advantages of cannabis to the rest of the globe. Valens offers patented cannabis processing services as well as best-in-class cannabis consumer packaged products research, manufacture, and commercialization. The company's high-quality products are developed for recreational, health and wellness, and medicinal consumers, and are available across all cannabis product categories, with an emphasis on quality and product innovation. Valens' subsidiary Green Roads develops, distributes, and sells a wide range of CBD products in the United States, while its subsidiary Valens Australia distributes medicinal cannabis products to foreign markets.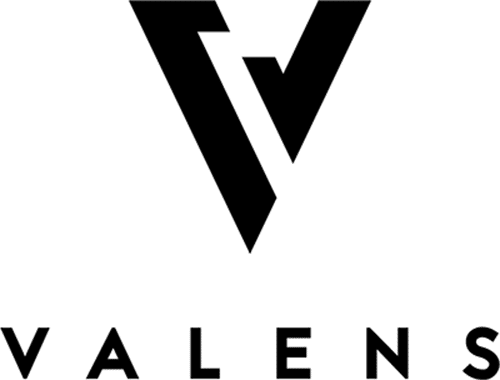 On February 28th Valens reported its fourth quarter and fiscal year 2021 financial results net revenue of $18.4 million in Q4 2021. Additionally, the company produced net revenue of $78.2 million in the fiscal year 2021. Although the company saw a decrease of 12.3% in Q4 adjusted gross profits increased by 9.1% to $6.3 million sequentially. In Q4 the Valens successfully closed the acquisition of Citizens Stash and Verse Cannabis giving the company a presence in the flower and preroll markets. To close 2021 the company made its entrance into the Quebec market considered the third-largest cannabis market in Canada.
VLNS stock closed on March 10th at $1.98 down 7.48% for the trading day. The stock has a 52-week price range of $1.63-$3.44. According to analysts at Tip Ranks VLNS stock has a 12-month average price target of $5.06 per share. In essence, this would represent an upside of 155.56% from its last trading price.
OrganiGram Holdings Inc.
OrganiGram Holdings Inc. is well-known Canadian cannabis and cannabis-based product manufacturer. The business is known for producing high-quality marijuana that is grown indoors and may be utilized for medical and recreational purposes. Organigram is extending its international business partnerships to improve its position in the global cannabis industry. Both the company's wholesale cannabis delivery business and its internet sales are rapidly expanding. SHRED'ems Gummies is a high-quality addition to the SHRED product range from Organigram. The Edison JOLTS are also Canada's first flavored THC ingestible extracts with a high THC content.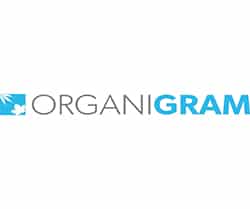 OrganiGram has added 84 new SKUs to its product portfolio since July 2020. In Q3 of this year, two new high-potency strains became available under the Edison brand, which has a higher profit margin. The company announced $30.4 million in net sales for the first quarter of fiscal 2022 on January 11th. Organigram's revenue has risen to a new high, putting the company in fourth place among Canadian limited partnerships. The corporation invested an additional $7.5 million in Hyasynth Biologicals, a renowned cannabis biosynthesis company, in December, increasing its total investment to $7.5 million.
OGI stock is closed at $1.40 on March 10th down 2.10% for the trading day. The stock has a 52-week price range of $1.36-$4.68 and is down 43.09% in the last six months. According to analysts at CNN Business OGI stock has a 12-month median price target of $2.37 per share. In this case, this would represent an upside of 69.11% from its last trading price of $1.40.
MariMed Inc.
MariMed Inc. is now a multi-state cannabis operator building its own brand of state-licensed cannabis facilities and dispensary businesses. In general, the corporation creates and runs state-licensed cannabis facilities from seed to sale. MariMed's management team has a track record of consistently growing and succeeding in its managed business divisions. The company's top-selling and award-winning goods and brands, such as Betty's Eddies®, Nature's HeritageTM, Bourne Baking Co., and Kalm Fusion®, bear the names of its technicians. To commemorate the debut of its Buddy Baked brand, MariMed released the world's biggest cannabis-infused brownie on December 7th. On March 8th the company added its second retail location in Massachusetts with the acquisition of a dispensary in Beverly.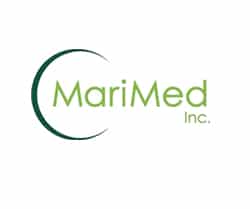 The company announced its third-quarter 2021 results in November, with sales of $33.2 million, up 147 percent year over year. Furthermore, gross profit increased by 109 percent from Q3 2020 to $18.2 million. MariMed's Adjusted EBITDA was $12.9 million, up 213 percent over the previous year. The company's net income in Q3 2020 was $2.1 million, up 25% over the previous quarter. MariMed's full-year sales projection of $118 million and Adjusted EBITDA of $42 million remain unchanged. The company is reporting its Q4 and full-year 2021 earnings on March 16th after the close.
MRMD stock is trading at $0.741 on March 10th down 16.18% in the last month. The stock has a 52-week price range of $0.601-$1.20 and is down 14.34% year to date. According to analysts at CNN Business MRMD stock has a 12-month median price target of $2.25 per share. In this case, this would represent an upside of 102.43% from its last trading price of $0.741.
---
MAPH Enterprises, LLC | (305) 414-0128 | 1501 Venera Ave, Coral Gables, FL 33146 | new@marijuanastocks.com