Top Marijuana Stock Picks In The Cannabis Sector?
Many marijuana stock investors are preparing for the new year. Currently, the cannabis sector is seeing an increase in pullback at the moment. To kick off the 3rd week of December many publicly traded cannabis companies are in the red. Now, this could change come to the end of the month. This could happen from the level of volatility and future outlook for the sector. With 2023 soon to begin, there are several potential catalysts for marijuana stocks. Investors want to be prepared for what's to come and right now is the time to reevaluate your trading strategies.
Particularly for marijuana stocks. As the sector is facing a volatile decline this is a time to find top marijuana stocks to buy. When you buy any stocks at a low share price it puts you in a good place. Mainly regarding the possibility of seeing a better return. Now with the unpredictable trading for the cannabis sector you want to be ready to adjust your trading style. What many found was in order to see consistent returns you had to be able to adapt to the sector.
To be more specific the cannabis sector for some time has not had any upward trading consistency. Meaning if pot stock would jump in trading it was short-lived and would happen too quickly for some to take profits. So from this, there has been an ongoing shift in the way people trade marijuana stocks. There is still a good amount of optimism for the future which is the motivation for those looking for marijuana stocks to watch in 2023.
Marijuana Stocks To Watch Over The Holidays
Canopy Growth Corporation (NASDAQ:CGC)
OrganiGram Holdings Inc. (NASDAQ:OGI)
HEXO Corp. (NASDAQ:HEXO)
Canopy Growth Corporation
Canopy Growth Corporation together with its subsidiaries, engages in the production, distribution, and sale of cannabis. As well as hemp-based products for recreational and medical purposes primarily in Canada. Plus the United States, and Germany. This past month was the last time the company released news. At this time Canopy reported its Q2 2023 fiscal year results.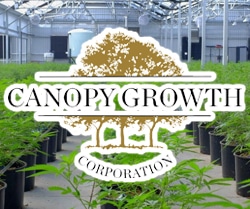 Q2 2023 Fiscal Results
Announced a comprehensive plan to fast-track entry into the U.S. cannabis market through the creation of a new U.S. domiciled holding company, Canopy USA, LLC ("Canopy USA"), which is expected to accelerate growth and market expansion.
In respect of the acquisition of Acreage Holdings, Inc. ("Acreage"), the 30-day HSR waiting period has expired.
Delivered net revenue growth of 7% in Q2 FY2023 relative to Q1 FY2023, despite the continued impacts of macroeconomic headwinds and evolving Canadian cannabis market dynamics.
Achieved 299% net revenue increase for BioSteel as compared to the prior year, driven by increased investment. Acquired manufacturing facility subsequent to quarter end, which is expected to support ongoing rapid U.S. expansion for the brand and drive gross margin improvement.
OrganiGram Holdings Inc.
OrganiGram Holdings Inc. through its subsidiaries produces and sells cannabis and cannabis-derived products in Canada. In recent news, the company has reported its record Q4 and full-year fiscal 2022 results.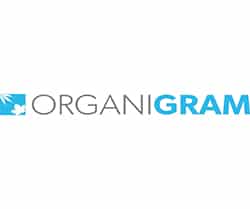 Highlights And Keymentions
Continued record growth in net revenue, reaching $45.5 million, the highest in the history of the Company, up 83% from $24.9 million in the same prior-year period and 19% from $38.1 million in Q3 Fiscal 2022.
Adjusted EBITDA1 of $3.2 million, the third consecutive quarter of positive Adjusted EBITDA, compared to negative Adjusted EBITDA of $4.8 million in the same prior year period.
Adjusted Gross Margin1 of $10.4 million or 23%, compared to $3.0 million or 12% in the same prior year period, reflecting improvements from increased efficiencies and higher sales volume.
[Read More] 2 Marijuana Stocks To Buy 3rd Week Of December?
HEXO Corp.
HEXO Corp. together with its subsidiaries, produces, markets, and sells cannabis in Canada. The company offers its adult-use and medical products under the HEXO brand name. Back on December 15th, the company reported its Q1 2023 financial results.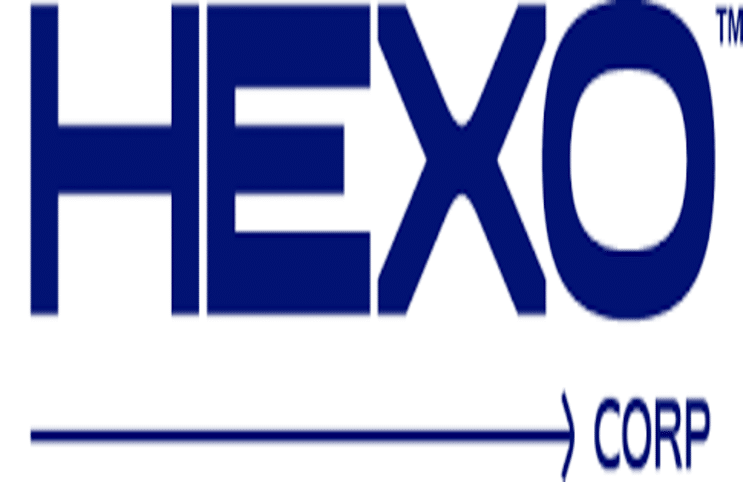 Highlights And Results
The Company recorded an Adjusted EBITDA loss of $(0.6) million during the three months ended October 31, 2022 ("Q1'23"), an improvement of $6.9 million from the fourth quarter of FY22 ("Q4'22"), and an improvement of $11 million from the first quarter of FY22 ("Q1'22").
The Company recorded a total net loss before tax of $(57.1) million in Q1'23, an improvement as compared to net losses before tax of $(106.2) million in Q4'22 and $(117.4) million in Q1'22, respectively.
Q1'23 net revenues were $35.8 million, a decrease of 29% comparatively to $50.2 million in Q1'22 and a decrease of 16% compared to $42.5 million net revenue in Q4'22.
Total operating expenses were significantly reduced by 69% or $50.7 million quarter over quarter and 81% or $100 million as compared to Q1'22.
Operating cash outflows were reduced by $27.7 million or 49% when compared to Q1'22.
[Read More] Marijuana Stocks To Watch How to Make A Profit In Volatile Sector?
Words From The Company
"Over the past six months, we've made favorable amendments to our debt structure and have paid off, in early December, more than $40 million of legacy debt. We've reduced our general and administrative and selling, marketing, and promotion expenses by $18 million and have substantially lowered our overhead costs," noted Julius Ivancsits, Chief Financial Officer of HEXO.
---
MAPH Enterprises, LLC | (305) 414-0128 | 1501 Venera Ave, Coral Gables, FL 33146 | new@marijuanastocks.com