Top Marijuana Stocks To Invest In 2023
Marijuana stocks are seeing more pullback as trading in 2023 continues. At the start of January, the cannabis sector began to see stronger momentum. Much of this was due to the speculation of what will occur this year. This year we will see the growth and expansion of various cannabis companies. What this will look like is strategic partnerships new products and team members. As well as new dispensaries and cultivation facilities. If all of these above show to be successful this progress can lead to more revenue for the company.
This can lead to companies reporting strong financials and the possibility of the cannabis sector starting to pick up in trading. Not just that we will see the potential passing of even more states and regions around the world attempt to legalize cannabis. The more steps forward we take the better and more efficient the cannabis industry becomes. Also, we have another chance to see the passing of federal reform. Right now a few pieces of legislation are being worked on.
One is to rid marijuana prohibtion. As for the 2nd bill it would be to establish cannabis banking. All of the above are good reasons to prepare and find the best marijuana stocks to buy in 2023. Especially with all the recent volatile action that has occurred. So if you are looking to invest in cannabis the marijuana stocks to watch below could be for you.
Marijuana Stocks For Your Investment Portfolio
GrowGeneration Corp. (NASDAQ:GRWG)
The Scotts Miracle-Gro Company (NYSE:SMG)
GrowGeneration Corp.
GrowGeneration Corp. through its subsidiaries owns and operates retail hydroponic and organic gardening stores in the United States. In recent news, the company announced the hiring of Clifton Tomasini as VP of operations. Mr. Tomasini will be responsible for overseeing all operations and driving profitability across the organization. This will happen by ensuring collaboration, accountability, and most importantly, customer satisfaction.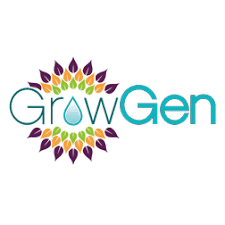 Mr. Tomasini began his career in the hydroponics industry in 2011 building Quest, one of the industry's signature HVAC-D, from the ground floor. Prior to building Quest, he led Supply Chain Operations for Therma-Stor LLC in Madison, WI for nearly a decade. Mr. Tomasini is also an innovator, holding multiple product patents in the horticulture and hydroponics market. He will report directly to Michael Salaman, Co-Founder and President of GrowGen.
[Read More] Top Marijuana Stocks In Todays Market
The Scotts Miracle-Gro Company
The Scotts Miracle-Gro Company is involved in the manufacture, marketing, and sale of products for lawn, garden care, and indoor and hydroponic gardening in the United States and internationally. On February 1st the company reported its Q1 earnings.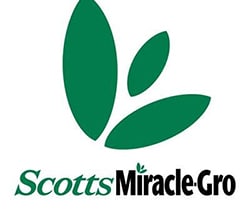 [Read More] 2 Canadian Marijuana Stocks To Watch Today
Fiscal 2023 Outlook
The Company updated its outlook for fiscal 2023 as compared to fiscal 2022 as follows:
20 to 30 percent decline in Hawthorne segment net sales
Low single-digit decline in total Company net sales
Low single-digit decline in gross margin rate
Low single-digit percentage growth in adjusted operating income
Low single-digit percentage growth in adjusted EBITDA
Interest expense increase of approximately $60 million
Effective tax rate of 26 to 27 percent
Free cash flow of $1 billion over the next two years
---
MAPH Enterprises, LLC | (305) 414-0128 | 1501 Venera Ave, Coral Gables, FL 33146 | new@marijuanastocks.com