Will These Marijuana Stocks Be Top Gainer Next Month?
When it comes to marijuana stocks due to how volatile they can be it's sometimes hard to sustain consistent stability. Because of this, it's often tough at times to predict how marijuana stocks will trade-in the market. However, over the last 6 months, many cannabis stocks have given investors a reason to look for pot stocks to buy. Currently, if someone was looking for a marijuana stock to add to their portfolio there is plenty of info to help you make the best choice.
[Read More]
Most of the time simple research on the internet can be your best asset when sourcing marijuana stocks to watch. You must always remember to invest with caution and to not fall for false hype around a given stock. Yet at times trading off speculation can be a way to see a decent return on your investment. The reason for this is when investors trade-off of speculation in some cases it can drive the price of a marijuana stock up.
As of now, revenue projections for the global cannabis industry over the decade are between $50-$100 billion. This goes to show that the industry is growing faster than most new industries worldwide. It also shows that there is a great deal of interest opportunity across the entire cannabis industry. Whether you are investing in the long or short term there is a large amount of potential that favors investors. Even though it hasn't hindered any kind of growth or progress establishing stability is crucial for the cannabis industry. These marijuana stocks are potential companies that may be closer to stability in a volatile market.
Top Pot Stocks This Month
Harborside Inc. (HBORF Stock Report)
TILT Holdings Inc. (TLLTF Stock Report)
Will This Marijuana Stock Be A Top Gainer In 2021: Harborside Inc. (HBORF)
Harborside Inc. may not be a marijuana stock you hear much about but this cannabis company is held with high regard in the cannabis industry. The company was one of the first to be granted a medical cannabis license in the United States back in 2006. Since that time Harborside has been a key player in creating a safe space with servicing and educating consumers on safe practices with cannabis. Over the last decade, Harborside has really been on the frontlines of advocating the importance of cannabis and cannabis legislation.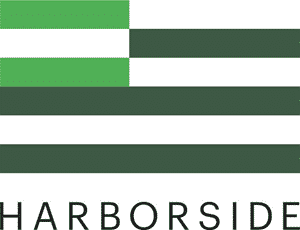 Recently the company announced they have completed the transactions that were introduced in a previously announced agreement to acquire 50.1% of the equity of FGW Haight, Inc. Finalizing this deal will allow Harborside to expand its presence in the California cannabis community. As well as building a footing in the Haight-Ashbury district of San Francisco. With this recent news along with market volatility HBORF stock has had an uptick in trading. Over the last 3 months, trading has increased significantly. From the start of October to the beginning of December HBORF stock shot up over 75% and currently for the month of December HBORF stock is up 14%. When a marijuana stock can show signs of consistent upward momentum it tells investors that this may be a marijuana stock to watch.
Will This Marijuana Stock Be A Top Gainer In 2021: TILT Holdings Inc. (TLLTF)
TILT Holdings Inc. is yet another marijuana stocks that started to bounce to new highs shortly after March lows. Yet due to how volatile marijuana stocks are TLLTF stock dropped from previous highs it reached back in the middle of 2020. However, the company hasn't dropped so low they are no longer a marijuana stock to watch. For instance, from October 9th to November 9th over that 30 day time period TLLTF stock went up 57%. Although down from these gains if we look at the past week TLLTF stock caught some upward momentum from December 21st to the 29th with an increase of 26%.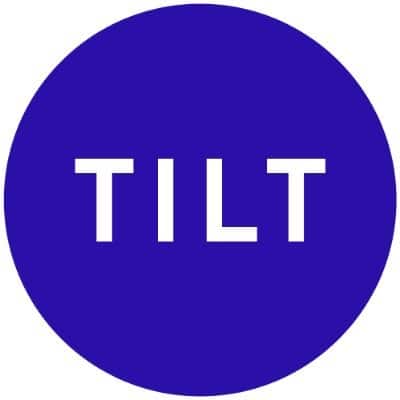 [Read More]
All in all the company has a lot in the works that may work in the company's favor in the upcoming new year. Last month TILT Holdings announced the completion of its deal to acquire Blackbird in addition to posting a Q3 record-breaking adjusted EBITDA of $2.8 million, an increase of 134% from the second quarter of 2020. Like many other top marijuana stocks, TILT Holdings is looking to build off this positive sentiment as the company prepares for the new year. Overall the company looks like 2020 will end on a good note. This will allow TILT Holdings to have a solid push to start 2021. With this, it seems that TILT Holdings may be a marijuana stock to watch in the near future. Yet for now, we will have to see what unfolds in the new year and beyond.
---
MAPH Enterprises, LLC | (305) 414-0128 | 1501 Venera Ave, Coral Gables, FL 33146 | new@marijuanastocks.com