With innovation leading the charge for a brighter marijuana stock market, it seems as though only a few select companies have been able to compete for the top spot. These pot stocks are working to completely reshape the industry so that it continues to grow into the coming years. With so many different marijuana stocks to watch, it seems as though the choice of finding one with value can at times be difficult. This however, is made much easier by a commitment to learning about a given company.
Research and a steady understanding of the market seem to be two key factors to ensuring there are no surprises when it comes to price action. Some analysts have shown that the pot stock market could be worth as much as triple-digit billions within the next five to ten years. While this number may be hefty, even if we were to reach half that amount of growth, it would be quite substantial. As we continue to barrel toward the future of the pot stock market, the hopes are that we can continue to watch it grow into the next few years.
A Pot Stock With Big Ambitions
1933 Industries Inc. (TGIFF Stock Report) (TGIF Stock Report) is a vertically integrated brand working on operations in both the U.S. and Canada. The company currently operates through two wholly-owned subsidiaries that they use to build out its larger brand image. The company has stated that they participate in various operations throughout the cannabis market. This includes cannabis cultivation, extraction, processing and the manufacturing of assets. With many award-winning strains within their brand, the company has made quite a heavy name for themselves for the future of the pot stock market. For this reason, they remain a key marijuana stock to watch.
The company recently announced that they have commenced their flowering cycle of their cannabis plants in their new indoor cultivation facility. This facility, located in Las Vegas, Nevada, should help them to meet the large and growing demand domestically. Tim Spencer, Director of Cultivation stated that "Our plants are performing very well in our state-of-the-art indoor facility and we are continuously learning and improving our processes. The facility is specifically built with integrated technology with high controls and automation to cultivate high-quality craft cannabis at scale with assured consistency and efficiency."
A Key Alternative Pot Stock
Scotts Miracle-Gro (SMG Stock Report) is one of the leading alternative pot stocks in the industry. The company provides various growing solutions to those who wish to grow the raw substance. One of the key aspects of their business model is their subsidiary, Hawthorne Gardening.
Hawthorne Gardening has been working to become the leading supplier for those who wish to use the hydroponic method of growing cannabis. The company has shown a consistent level of profitability which has helped Scotts Miracle-Gro to grow even further. The company remains one of the most intriguing pot stocks to watch as we move into the near future of the industry.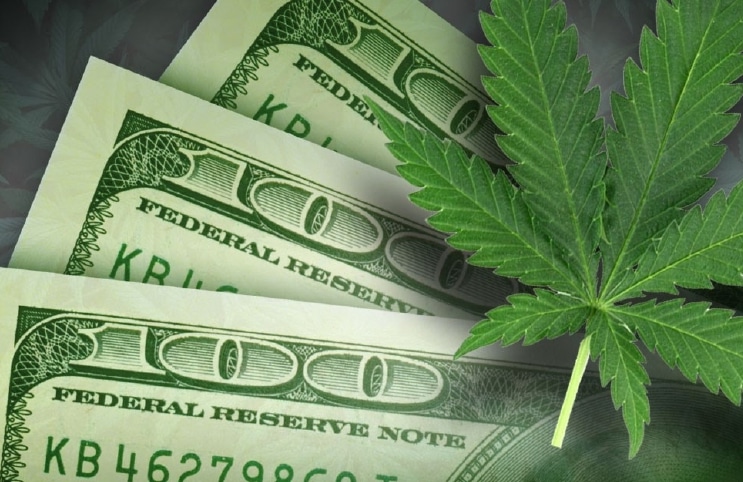 Pursuant to an agreement between an affiliate of MAPH Enterprises, LLC (owners of MarijuanaStocks.com), Midam Ventures LLC and 1933 Industries Inc. (TGIFF) (TGIF), Midam is being paid $25,000 a month for coverage on 1933 Industries Inc. (TGIFF) (TGIF), for a period from August 1, 2019 to February 1, 2020. As of September 1, 2019, we have been paid $75,000.  We may buy or sell additional shares of 1933 Industries Inc. (TGIFF) (TGIF) in the open market at any time, including before, during or after the Website and Information, to provide public dissemination of favorable Information about 1933 Industries Inc. (TGIFF) (TGIF). For Full Disclaimer Click Here 
---
MAPH Enterprises, LLC | (305) 414-0128 | 1501 Venera Ave, Coral Gables, FL 33146 | new@marijuanastocks.com