2 Marijuana Stocks To Watch This Up Coming Week
Right now many top marijuana stocks to buy are still showing solid entry points. Much of this is due to the recent downtrend the sector faced back in mid-February. This was the start of when the entire cannabis sector dropped in trading. With such a significant decrease in trading for most marijuana stocks, it left investors buying up the dips. However, once investors started buying the dips cannabis stocks began to drop even further.
This created a situation where investors were able to bring the average cost of their position down. As well it now some shareholders are left waiting to see a bigger rise in trading to see some kind of profitable return. Now since mid-May, much of the cannabis sector has once again started to show more activity in the market. During this time marijuana stocks were showing moments of volatile trading that helped some see small gains along the way.
In June much of the same trading pattern occurred for the sector. Meaning in the first few weeks of June cannabis stocks was able to have a bit more consistency in upward momentum. In mid-June, there was some slight pullback in trading which allowed some to reload their current position. At the end of June trading started to pick up for some companies which is a strong sign of growth potential.
So with this, there is still time for those looking to invest in cannabis stocks without breaking the bank can do so. Even with more momentum entering the cannabis sector there are still good entry points if you're looking to buy the best cannabis stocks in 2021. Now in the month of July momentum is continuing to build as a new week of trading nears. Below are a few marijuana stocks to watch this month
Marijuana Stocks To Watch Right Now
Trulieve Cannabis Corp. (OTC:TCNNF)
Charlotte's Web Holdings, Inc. (OTC:CWBHF)
Trulieve Cannabis Corp.
Trulieve Cannabis Corp. is one of the more favored top marijuana stocks to watch. The company is a multi-state operator that controls the lien share of Florida's legal cannabis market. The company cultivates and produces products in-house and distributes its products to Trulieve branded stores across the U.S. In the last 4 weeks of trading TCNNF stock has been been working on reaching better market levels.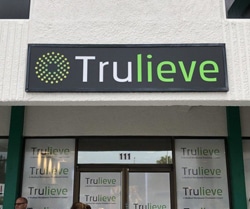 Trading in June for TCNNF stock was a bit on the downside. For the better half of the month, TCNNF stock was not able to sustain any upward momentum it had at the end of May. It was not until the last half of June when TCNNF stock saw some type of upward push. From June 15th to the 24th TCNNF stock was able to see produce a decent run for that time.
During this run, TCNNF stock saw gains of 10 percent before dipping back down to close the month. Now in the first few days of July TCNNF stock has started to climb once again. In recent news, the company announced that $60,000 was raised to benefit the four Florida-based non-profits the Company partnered with in support of Pride Month.
Words From The Company
"Trulieve is proud of the partnerships we have built over the years with LGBTQ+-oriented organizations to support those who are driving change in our communities," said Trulieve Chief Marketing Officer Valda Coryat. "We will continue to work to create a safe, welcoming, and supportive environment for members of the LGBTQ+ community and beyond to those who stand for the rights and dignity of all people."
[Read More] 2 Marijuana Stocks To Watch For More Momentum In July
Charlotte's Web Holdings, Inc.
One of the leading CBD stocks to watch Charlotte's Web Holdings, Inc. has recently been seeing some better trading. The company is known as one of the biggest CBD companies in the cannabis industry. In the last month of trading CWBHF stock has been hit by a drop in trading. In the first few days of June CWBHF stocks slightly volatile but held a decent market position. After June 2nd the company had a big drop in trading and had trouble rising back up the whole month.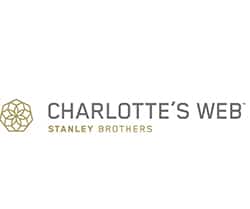 Currently in July CWBHF stock has started to see a small upward push. Moving further into July the hope is that the company can continue to build more trading momentum. In the company's most recent news they announced they will be the exclusive hemp CBD provider at Life Time. The company Life Time, is the nation's premier healthy lifestyle brand with athletic lifestyle resorts and athletic events across the U.S.
[Read More] Best Canadian Marijuana Stocks To Buy? 2 To Watch In July
Words From Charlotte's Web CEO and President
"This is a strategic relationship born of our shared values around wellness, quality and sustainability," said Deanie Elsner, Charlotte's Web CEO and President. "This partnership aligns well with our expansion strategy to reach consumers in new environments across the U.S. We are excited to work with Life Time."
"As the healthy way of life partner to our members and event participants, we are always looking for like-minded companies that can help complement their goals," says Kimo Seymour, President, Life Time Media and Events. "Charlotte's Web is extremely well-respected in the CBD category and we are pleased to have them as our exclusive CBD retail partner."
---
MAPH Enterprises, LLC | (305) 414-0128 | 1501 Venera Ave, Coral Gables, FL 33146 | new@marijuanastocks.com