Will These Marijuana Stocks Benefit From Election Day?
As election day comes, investors continue to wonder which marijuana stocks are worth watching. The answer to this question is a little bit more complicated than previously imagined. For one, there are a few factors that may or may not change the trajectory of the cannabis industry on November 3rd. First, there are five states that are voting on whether or not to legalize cannabis come election day. This could benefit MSO pot stocks like Harvest Health and Recreation Inc. (HRVSF Stock Report), Planet 13 Holdings Inc. (PLNHF Stock Report), and Curaleaf Holdings Inc. (CURLF Stock Report). In addition, Canadian pot stocks could also see a boost due to their correlation with the greater cannabis industry.
[Read More]
As election day comes, we also have to consider what the presidential election will do to marijuana stocks. While President Trump has not done much to advance the cannabis industry, Biden already has plans to decriminalize cannabis on day one. This would be a major step in the right direction for the future of the cannabis industry. As we can see, there is a lot that is going on in the cannabis industry right now. With that in mind, there is also a lot of opportunities to be had for investors who are willing to find it. All things considered, here are two marijuana stocks that could see a boost from election day.
Top Marijuana Stock To Watch: Innovative Industrial Properties Inc.
Innovative Industrial Properties Inc. (IIPR Stock Report) is quite a popular choice for marijuana stock investors. There are a few reasons why this is the case. For one, IIPR stock has shown some solid financials in the past that rival even the greatest marijuana stocks to watch. The company operates as a REIT or real estate investment trust. This means that it purchases real estate to be leased out to those who wish to grow or process cannabis. The company has historically worked mostly in the medicinal marijuana industry. Year to date, IIPR stock is up by as much as 60%.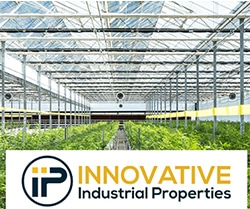 This is quite substantial as most other marijuana stocks are still down for the year. With some solid performance in the past few months alone, IIPR stock has continued to attract all types of investors. With five more states set to vote on cannabis legalization, IIPR stock could see an upward move if all things go according to plan. This would give the company a much broader market to work in in the next few years. While IIPR stock is more of a long term investment, many pot stock investors continue to keep a close eye on the company. For this reason, it remains a leading pot stock to watch.
Top Marijuana Stock To Watch: Charlotte's Web Holdings Inc.
Charlotte's Web Holdings Inc. (CWBHF Stock Report) is one of the largest CBD product suppliers in the world. The company has made a great deal of its success off of the uptick in CBD sales. In the past six months, CWBHF stock has seen a lot of upward momentum due to more people consuming CBD and CBD products. In addition, after the Farm Bill passed two years ago, growing hemp became legal in the U.S. This was a big deal and helped to cement a solid future trajectory for companies like Charlotte's Web Holdings. While Covid has also halted a great deal of growth in the cannabis industry, CWBHF stock has seen a lot of positives from this.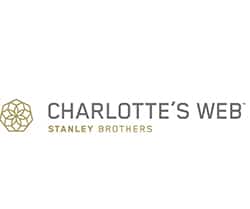 A recent article stated that "as if the novel coronavirus has not already wrought devastation aplenty on the world, physicians and researchers are seeing signs it is doing deep damage to people's sleep." With this in mind, studies have shown that CBD is a solid enemy against some types of insomnia. Because of this, we could see growth in the sales of CBD and CBD products due to rising Covid cases. While CWBHF stock is still relatively volatile, it does have a lot going for it. As one of the largest suppliers of CBD products in the industry, it continues to be viewed as a pot stock to watch.
What Can Pot Stock Investors Expect on Election Day?
As November 3rd comes and goes, there are a few certainties for marijuana stock investors to consider. For one, we know that November 3rd will be a volatile day in the stock market. This is because when fear and geopolitical events are combined, investors tend to trade more emotionally. But, with this volatility comes the opportunity to make gains. In addition, the potential to see losses is also present. Second, election day could be either a big positive for pot stocks or the opposite. A lot comes down to what happens on November 3rd. As we know from the last election, there's no use in trying to predict what will happen. With that in mind, we can only hope that things go in the right direction for the cannabis industry.
---
MAPH Enterprises, LLC | (305) 414-0128 | 1501 Venera Ave, Coral Gables, FL 33146 | new@marijuanastocks.com