Agriculture Marijuana Stocks Continue to Shoot Up in Value
When investors think of marijuana stocks, they often only consider the top two or three pot stocks by market cap. This, however, is a disservice to investors as there are quite a lot of options in the cannabis industry. These pot stocks range from retail companies like Green Thumb Industries Inc. (GTBIF Stock Report), Harvest Health & Recreation Inc. (HRVSF Stock Report) all the way to ancillary marijuana stocks like Brinks Co. (BCO Stock Report). But, investors often forget to consider these ancillary marijuana stocks despite their value. One of the many benefits of investing in ancillary pot stocks is that they are not nearly as volatile as pure-play pot stocks.
[Read More]
In addition, these cannabis stocks do tend to rise when the cannabis industry rises in value. So, for investors who may be risk averse, or those who want a long term pot stock investment, ancillary marijuana stocks may just be the right call. But, investors should also note that these companies often have other businesses as well. This means that investors should know what else a company is involved in outside of the cannabis industry. But, this can also mean that there is potential for gains outside of just the marijuana related business. With this in mind, here are two agricultural marijuana stocks to watch moving forward.
An Agricultural Retailer Pot Stock
GrowGeneration Corp. (GRWG Stock Report) is one of the best performing marijuana stocks of the year. So far, shares of GRWG stock have shot up by almost 70% prior to the most recent bearish run. Although Covid is worrying for the stock market, many leading companies have found a way to succeed despite this. In the first quarter of the year, GRWG stock reported revenue of around $33 million. This was a record for the company as well as it being the tenth consecutive quarter of record breaking revenue. Although GRWG stock has not reported profitability, it is getting very close. In its most recent first quarter, the company announced an adjusted EBITDA of $2.7 million.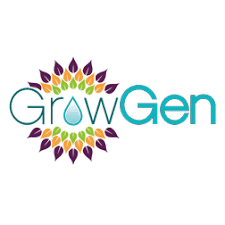 GrowGeneration has been steadily working to increase its market share. The company stated that it has acquired the assets of H20 Hydroponics, which is one of the largest hydroponic retail companies in Michigan. As of October 2020, GrowGeneration reportedly has 27 retail stores that span 10 states in the U.S. The company has stated that it has plans to move into as many states as it can as well as Canada in the near future. With more states legalizing cannabis in the near future, it seems as though GRWG stock has a lot going for it in the near future.
The Leader in Agricultural Supplies in the U.S.
Scotts Miracle-Gro Inc. (SMG Stock Report) is one of the undisputed leaders when it comes to agricultural supplies in the U.S. In addition, the company has been able to secure a place at the top of the ancillary pot stocks to watch list. In its upcoming quarter, estimates show that the company could post a quarterly earnings amount of $0.07 per share. This would represent a year over year earnings amount of 107%. If this is able to be achieved, it would be a big deal for SMG stock in both the short and long term.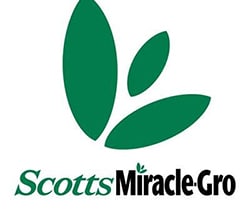 In addition, the expectations show that the company could bring in around $885 million in revenue. This would be a 77% increase from the same quarter of the previous year. One of the interesting things about SMG stock is that its subsidiary, Hawthorne Gardening has been the majority of its revenue in the past year. Hawthorne Gardening has worked as a supplier of purely hydroponic grow supplies. Because of this, Scotts Miracle-Gro has been able to specifically cater to the cannabis industry. With this in mind, SMG stock remains a leading pot stock to watch.
Are These Agricultural Marijuana Stocks Worth Watching?
Agricultural pot stocks are some of the most interesting marijuana stocks in the industry. Because they are ancillary companies, they have exposure to the cannabis industry without all of the risks. Although there is always risk with any marijuana stock investment, these companies look like they could have a solid long term future. As the future rolls on, many investors believe that the cannabis industry could continue to grow substantially.
With new legislation on the way, there could be a great deal of big changes in the next few years. As always, investors should make sure to do their own research before picking a marijuana stock to watch. With the right research at hand, making a list of pot stocks can be much easier than previously imagined. All things considered, the hopes are high that we can continue to see gains in the future of the cannabis industry.
---
MAPH Enterprises, LLC | (305) 414-0128 | 1501 Venera Ave, Coral Gables, FL 33146 | new@marijuanastocks.com