As Summer fast approaches, it seems as though gains are continuing to enter into the cannabis industry. Prior to this month, the coronavirus was doing a great job wreaking havoc on marijuana stock prices. But in the past few weeks, we have witnessed some real positive sentiment enter into marijuana stocks. While part of this is due to increased demand for marijuana, the other part seems to be that investors are becoming more and more comfortable with investing in a coronavirus stricken world. Given that this virus has been taking a toll on the cannabis industry for some time, enough time may have gone by to allow things to calm down.
[Read More]
We have continued to witness investors trading off of fear rather than intrinsic value. But recently, it seems as though cannabis stocks are beginning to push toward the next few years as opposed to the short term. Often times, cannabis traders were working off of the short term prospects rather than the long term potential of the industry overall. These two marijuana stocks are smaller than the largest pot stocks by market cap, but they do have quite a lot of potential. Because of this, many believe that these are two interesting marijuana stocks to watch.
A Leading Vertically Integrated Marijuana Stock
Aleafia Health Inc. (ALEAF Stock Report) is considered to be one of the leading vertically integrated Canadian cannabis stocks. The company owns and operates a large range of medicinal marijuana clinics that are dispersed around the Canadian landmass. in addition to operating in Canada, the company has operations in as many as three continents around the world. Because of this, it is considered to be one of the broader marijuana stocks by market size.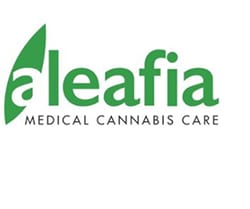 The company has also gained a considerable amount in its share value since the beginning of the year. The company has reported more than 2,400% in growth in its revenue as compared to the first quarter of 2019. With around $14 million in net revenue, the company still remains on the smaller side of the cannabis industry. But, its size should not dissuade any potential investors from taking a closer look. The company recently completed a bought deal agreement worth around $13 million. With this, it should have enough capital to continue pushing on to the near and distant future.
Pot Stock To Watch: A Recreational Cannabis Operator
Fire and Flower Holdings Corp. (FFLWF Stock Report) is an owner of several recreational cannabis retail stores based in the Canadian market. The company has quite a large market share in Canada, which has helped to bring it into the public eye in recent months. The company has stores in several Canadian provinces including Alberta, Saskatchewan, Ontario, and more. Recently, the company has stated that it plans to move into the global market into several emerging cannabis industries around the world.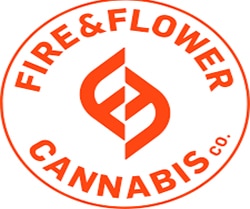 Although it is down by around 40% from the beginning of this year, the company has gone up by around 75% from its lows. With a very strong performance during April, investors have continued to view this company as a leading marijuana stock to watch. In its 2019 fiscal report, the company posted revenues of around $51 million with profits at around 35%. These numbers are quite exciting and continue to illustrate the company's upward momentum. With this in mind, investors should continue to keep an eye on this marijuana stock to watch.
---
MAPH Enterprises, LLC | (305) 414-0128 | 1501 Venera Ave, Coral Gables, FL 33146 | new@marijuanastocks.com