2 Marijuana Stocks To Watch Battle Volatility
During the trading day of January 27th, many marijuana stocks dropped in the market. So far for the following trading day, it seems many marijuana stocks have started to recover. Pot stocks like Jushi Holding Inc. (OTC:JUSHF) are currently up 3% from their previous close.
What this shows is that the cannabis sector has the ability to recover even when volatility and other factors impact the market. As of late many people have been looking for the best marijuana stocks to buy. This is due to how well the cannabis sector performed from mid-2020 and currently in 2021. Overall there has been a lot of growth that has entered the cannabis industry.
For instance, there are many more states that will soon vote on whether they will enact some form of cannabis legislation. If this happens it will create new markets that will help the U.S. cannabis industry reach new levels. Not only that the amount of tax revenue that would be made could help each new state in many ways.
For example, the most talked-about issue would be to use cannabis tax money to help rebuild communities impacted most by the war on drugs. As well investors are paying close attention to see what unfolds with federal cannabis reform. If federal cannabis reform becomes a reality some analysts believe it will cause many pot stocks to rally. Below are 2 marijuana stocks that have been looking to pick up more momentum in 2021.
Marijuana stocks to watch In 2021
Charlotte's Web Holdings, Inc. (OTC:CWBHF)
OrganiGram Holdings Inc. (NASDAQ:OGI)
[Read More]
Charlotte's Web Holdings, Inc.
Charlotte's Web Holdings, Inc. has been one of the few marijuana stocks that have not let volatility stop it from making gains. For example from June to the end of September CWBHF stock went on a slight downtrend. However, during October the company began to pull up in the market. October 6th to the 12th CWBHF stock saw 44% gains before dipping down 17 percent from the 12th to the 15th.
From this point, there was a slight pull up in trading before dropping down to $2.77 a share at the end of October. In November Charlotte's Web was able to build some more momentum. November 2nd to the 9th CWBHF stock saw 25 percent gains which some feel is a solid uptick in trading.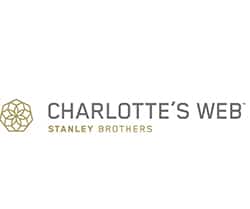 Once again because of how volatile the cannabis sector is CWBHF stock slightly dipped on the 10th of November. Yet from that dip to the 17th CWBHF stock began to rise once again with a 38 percent increase in trading. Although down from previous gains from the end of December to January 28th CWBHF stock is up 25%.
The company has gone through a lot of ups and downs in the market. With this pattern, it has given investors some good entry points with a possibility of seeing some decent gains. As 2021 continues to look good for the sector some feel Charlotte's Web should remain a cannabis stock to watch this year.
Organigram Holdings Inc.
Organigram Holdings Inc. is another marijuana stock that even when the market was filled with volatility was able to produce gains. In recent news, Organigram released its first-quarter fiscal 2021 results. Which did report some losses but it didn't stop OGI stock in the market.
Just like Charlotte's Web Holdings OGI stock back in June began to trade down before picking back up in the following months. October 1st to the 13th OGI stock saw 20% gains in trading. This price movement was an indicator that the company is still able to produce a return for investors.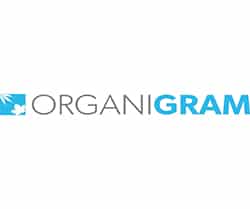 Furthermore from the 13th OGI stock dipped down 7 percent before climbing back up at the end of that month. October 30th to November 7th OGI stock had a 37 percent uptick in trading. Yet with many factors that impact the trading in the cannabis sectors the company dropped once again.
However, this dip didn't last for too long November 23rd to the 30th OGI stock shot up 25 percent in trading. Looking at December to Organigram's current trading price OGI stock is up 44%. Currently OGI stock is also up 4% from its previous close on the 27th of January. So far in 2021 Organigram has been working through all obstacles in the market as they continue to see gains whether it be big or small.
Cannabis Sector Review And Future Highlights
Many marijuana stocks have faced the same issues with volatility and financial reports that affect how marijuana stocks can trade. Yet there is much to see with all the new developments taking place in the cannabis industry. Many new and current investors are keeping watch to see what unfolds so they can make better investment choices. Especially with the potential of more states going legal and federal cannabis reform.
---
MAPH Enterprises, LLC | (305) 414-0128 | 1501 Venera Ave, Coral Gables, FL 33146 | new@marijuanastocks.com