Will The Sunshine State Legalize Recreational Cannabis?
Before 2014 Florida had no cannabis laws or programs in place. Yet when 2014 came around the first step in creating a cannabis industry in Florida came in the form of CBD. This was before marijuana stocks like Trulieve Cannabis Corp (OTC:TCNNF) or Cura Leaf Holdings (OTC:CURLF) entered the picture. On June 16, 2014, Gov. Rick Scott signed into law Senate Bill 1030.
This was the initial start of Florida's cannabis industry. The Compassionate Medical Cannabis Act is the bill that allowed the use of low-THC, high-CBD cannabis oil. From this point, many attempts to legalize cannabis with THC were made but failed. It was not until 2016 on a second attempt during that year that Florida finally passed a constitutional amendment to legalize medical cannabis.
During this time in 2016 voters came to see what was known as Amendment 2 on the ballot. This cannabis measure passed on November 8, 2016, with 71.3% in favor of Amendment 2. The initiative legalized the use of cannabis with a doctor's recommendation if diagnosed with a medical issue that allows it. Since then much progress has been made with medicinal cannabis in Florida. When the state passed Amendment 2 other states looked at Florida to see what they would do differently.
[Read More]
Florida's Progress In The U.S. Cannabis Industry
Even dealing with many challenges, Florida has developed one of the fastest-growing cannabis markets in the U.S. Projections from Arcview Market Research and BDS Analytics put the value of Florida's medical cannabis sector at US$1.6 billion by 2022. Some have gone on to say by 2025 the state may reach US$2.5 billion in medical cannabis sales.
The more that the state's market grows the more opportunity it will provide for others. The more cannabis shops that open more jobs, can be offered to those who are in need of work. So far from mid-2020 to 2021, Florida has felt the impact of the increase in cannabis demand.
Florida Sets Its Eyes On Going Full Rec
In recent news, 2 Florida lawmakers have their hearts set on seeing the sunshine state go full rec. Orlando Rep. Carlos Guillermo Smith and Pinellas County Sen. Jeff Brandes recently introduced HB 343 and SB 710. These new measures would legalize recreational marijuana in Florida.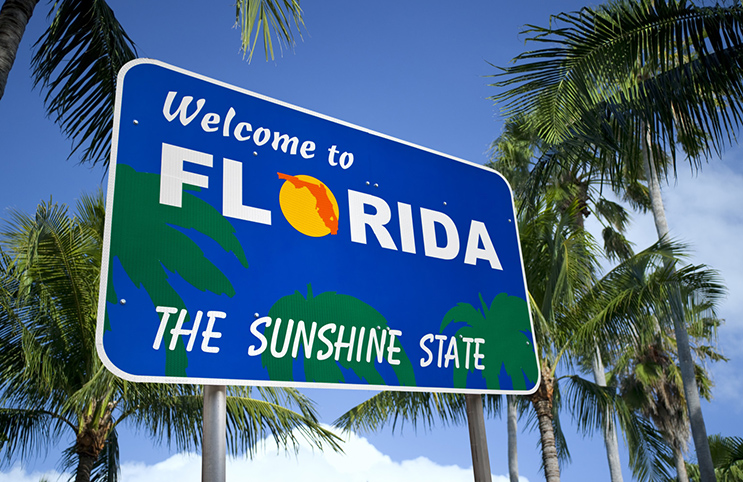 Each one of these bills would have the framework of a free-market foundation in regard to growing processing and selling medical and recreational cannabis. Now although lighting a joint in public would still be illegal a person may carry up to 2.5 ounces. As well you must be the legal age of 21 to purchase recreational cannabis without a medical card.
[Read More] New Marijuana Stocks To Watch For Next Week
"The need to end Florida's prohibition of responsible adult use of cannabis is long overdue. This bill creates a sensible bipartisan framework for legalization that can earn the support needed to pass the Florida legislature. It doesn't include everything I'd like to see, but it's the fresh start Floridians deserve to finally move past the draconian cannabis prohibition era," Guillermo Smith said.
Will More Players Join Floridas Cannabis Market?
If this bill were to pass as mentioned above it will expand an already booming industry. There will need to be more people to help run the day to day operations. With this training and other factors will need to be ironed out but overall it will help grow the state's industry at an even faster pace. Some project that the national sales of recreational cannabis may reach 32$ billion by 2024.
This leaves other cannabis companies looking to get in on the state's action. Back in 2020 cannabis stock watch Green Thumb Industries Inc. partnered with Burner and his cookies brand to open a store in Florida. Since then other cannabis companies have decided to follow suit. Multi-state operator Cresco Labs entered a definitive agreement to acquire Bluma Wellness.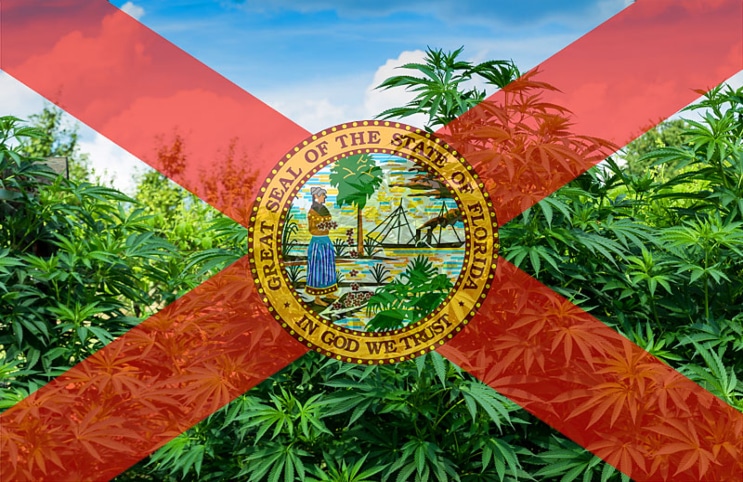 "Our strategy at Cresco Labs is to build the most strategic geographic footprint possible and achieve material market positions in each of our states," CEO Charlie Bachtell said in a news release.
"With Florida, we will have a meaningful presence in all seven of the 10 most populated states in the country with cannabis programs – an incredibly strategic and valuable footprint by any definition."
Final Thoughts On A Growing Cannabis Industry
Many have paid close attention to how Florida went about setting up its cannabis industry. This because the state only offered 22 licenses of which only a few companies were able to obtain. As well these cannabis companies had to be vertically integrated so they can sustain their operations.
Even though this created some unique positions for investors this actually caused some issues. The vertical integration requirement was said to be unconstitutional by a Florida court. Yet as 2021 is here and the possibility of federal cannabis reform with the sunshine state going full rec it will only add more value to the U.S. cannabis industry
---
MAPH Enterprises, LLC | (305) 414-0128 | 1501 Venera Ave, Coral Gables, FL 33146 | new@marijuanastocks.com