Pot stocks have managed to garner a large amount of attention in only a short period of time. With legislation in the U.S. and Canada working to reflect the desires of the public, it seems as though we may be living in the friendliest time to invest in cannabis stocks that have ever existed.
Although most tend to look at the major players who often are the growers of the substance, it seems as though this can forgo a large amount of potential that lies within alternative marijuana stocks. These secondary players have been able to illustrate just how much value they have to offer pot stock investors.
An Unknown Marijuana Stock With Big Plans
Biome Grow Inc. (BIOIF/BIO.CN) is a cannabis stock that operates through a wide range of subsidiaries. The companies subsidiaries range in a location around Canada in places such as Newfoundland and Labrador, Nova Scotia, Ontario, Prince Edward Island and more.
With such a broad spectrum of businesses around the Canadian cannabis space, the company has been able to continuously show their investors the value that they have to offer. The company has also stated that they have a large interest in working not only in their domestic space of Canada but potentially expanding into international marijuana markets as well.
The international market on cannabis has boomed in recent years. It still, however, looks as though we are waiting on the proper legislation to go through in many countries before this can be a full reality. Despite this, Biome Grow Inc. shows that they are committed to innovating and producing value for their shareholders and the future of the marijuana stock industry.
What's Next for Biome Grow?
Biome Grow recently announced that they and their wholly owned subsidiary Highland Grow, will begin selling cannabis throughout the area of Saskatchewan. According to the report, the company will supply its products to as many as 36 licensed retailers around the province with sales beginning immediately.
Khurram Malik, CEO of Biome Grow stated that "We are looking forward to bringing the same level of strong customer satisfaction we've experienced in Atlantic Canada to our customers in Saskatchewan. Our high quality, premium flower and pre-rolls have proven very popular with discerning consumers in Atlantic Canada and we're excited to introduce our brands to cannabis connoisseurs in the Prairie Provinces."
A Big Marijuana Grower To Watch
OrganiGram Holdings (NASDAQ:OGI) is considered to be one of the larger growers in the whole of the industry. The company sits right around the number 10 spot in terms of their annual production. When operating at peak capacity, the company has stated that they have the potential to produce around 113,000 kilograms of the substance per year.
The company has also been working to grow even more of the substance as they reportedly have supply agreements with every single one of Canada's provinces. All in all, OrganiGram Holdings continues to show why so many are watching them so closely.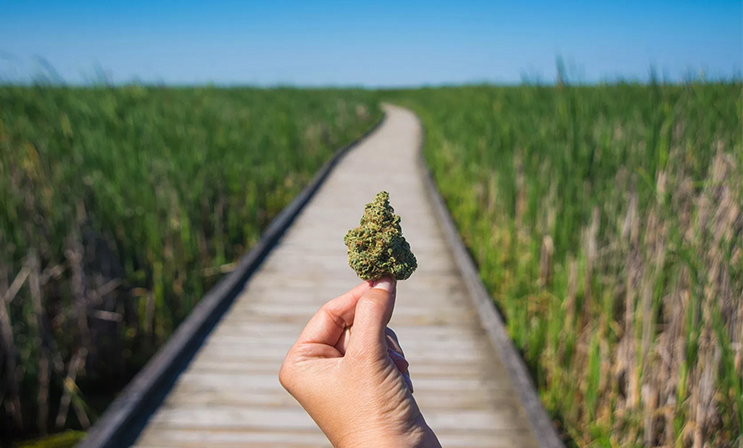 Pursuant to an agreement between an affiliate of MAPH Enterprises, LLC (owners of MarijuanaStocks.com), Midam Ventures LLC and Biome Grow, Midam is being paid a total of $240,000 ($20,000 per month) for a period beginning on October 1, 2018, and ending on October 1, 2019. We own 0 shares of Biome Grow (BIO.CN). We may buy or sell additional shares of Biome Grow in the open market at any time, including before, during or after the Website and Information, to provide public dissemination of favorable Information about Biome Grow (BIO.CN).
---
MAPH Enterprises, LLC | (305) 414-0128 | 1501 Venera Ave, Coral Gables, FL 33146 | new@marijuanastocks.com