US Marijuana Stocks to Keep an Eye on this October
The cannabis industry and top marijuana stocks have undergone a remarkable transition in recent years, going from a taboo industry to a booming one with great development potential. In general, the cannabis industry is positioned for even greater expansion as legalization initiatives spread across numerous locations. We'll look at some of the top marijuana stocks in this article that present tempting prospects for both short-term and long-term investors. We'll also explore the value of using technical analysis and sensible risk-management techniques when navigating the tricky waters of the cannabis stock market.
The cannabis sector has experienced nothing less than amazing growth. Industry projections estimate that the global legal cannabis market would expand from an estimated $17.7 billion in 2020 to over $73.6 billion by 2027, a startling compound annual growth rate (CAGR) of 23.9%. Several causes, including expanding legalization initiatives, rising public acceptability, and a surging market for both medical and recreational cannabis products, are responsible for this significant growth.
It's critical for investors looking to profit from this expanding sector to approach it with a well-informed strategy that strikes a balance between the likelihood of gains and the inherent volatility of cannabis equities. This article will offer details on some of the best marijuana stocks to consider for both short-term trading and long-term investing, as well as essential pointers on utilizing technical analysis and employing responsible risk management to navigate the highs and lows of the cannabis business. Understanding the characteristics of this business and the top marijuana stocks within it will be crucial in helping you make decisions that align with your financial objectives, whether you're trying to ride the short-term trend or make a long-term investment in the cannabis sector.
[Read More] 3 Marijuana Stocks To Watch 2nd Week Of October
US Marijuana Stocks Heating Up for October: Which Ones to Watch
Trulieve Cannabis Corp.
Trulieve Cannabis Inc., which operates in eleven states, controls most of the Florida market. With 186 retail locations, the company controls the American cannabis market. The complex has 4 million square feet of processing and expansion capacity. In the Southeast cannabis market, Trulieve's position has benefited from the most recent Georgia production license. The business established the foundation for expansion by opening its first dispensary in Massachusetts. Early in February, the business acquired a 64,00 square foot growing facility close to Phoenix to increase its manufacturing capacity in the southwest. The company expanded its geographic reach into West Virginia by acquiring Greenhouse Wellness West Virginia Dispensaries LLC in April.

Q2 2023 Financial and Operational Highlights
Revenue of $282 million, with 96% of revenue from retail sales. Excluding deferred revenue, retail revenue increased by $3 million, sequentially driven by increased traffic and volume partly offset by price compression.
Achieved GAAP gross margin of 50%, with gross profit of $142 million. Reclassification of idle capacity expense to COGS resulted in $2 million of tax savings.
SG&A expenses lowered by $4 million sequentially to $96 million.
Reported net loss of $404 million. Adjusted net loss of $15 million* excludes non-recurring charges, asset and goodwill impairments, disposals, and discontinued operations. Goodwill impairment was triggered by the recent stock price performance and is not connected to management's forecasts.
Achieved adjusted EBITDA of $79 million*, or 28% of revenue.
Generated cash flow from operations, excluding tax payments of $98 million year to date.
Inventory reduction initiatives drive $24 million in cash generation year to date.
Cash at quarter end of $160 million.
Realized record traffic, customers served, and units sold on the 4/20 holiday, up 10%, 11%, and 9%, respectively, year over year.
Sold 11.6 million units of branded product through branded retail, up 9% sequentially.
TCNNF Stock Performance
TCNNF stock closed on October 9th  at $5.08, down 21.24% in the last month of trading. The stock has a 52-week price range of $3.42-$16.11 and is down 32.89% year to date. According to analysts at CNN Business, TCNNF stock has a 12-month average price target of $10.61 per share. In this case, this represents an upside of 108.82% from its last trading price of 5.08.
[Read More] Top US Marijuana Stocks to Watch in October 2023
Ayr Wellness Inc.
In Florida, Ayr Wellness Inc. is a well-known cannabis company. Sixty of the company's 70 marijuana-related enterprises are located in Florida. The business bought Herbal Remedies Dispensaries, LLC to grow in Illinois. Adult use of marijuana may enhance the appeal of companies in Ayr, Massachusetts. In Pennsylvania, the business opened its sixth linked dispensary. Ayr intended to start construction on its 86,000-square-foot processing and growing plant in December after receiving regulatory certification from Arizona. By purchasing Levia Cannabis Infused Seltzer in 2022, the corporation made a significant investment in the beverage industry.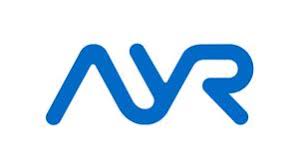 Second Quarter 2023 Highlights
Revenue up 18% Y/Y to $116.7 Million, Excluding Discontinued Operations
Company Delivers Record Adjusted EBITDA1 of $29.4 Million, up 78% Y/Y, 12% Sequentially, with Adjusted EBITDA Margin of 25%
GAAP Loss from Operations Improved 81% Y/Y, 79% Sequentially to $(4.5) Million, Excluding Discontinued Operations
Outlook
The Company remains committed to its financial health and is positioning itself to achieve sustainable long-term growth and profitability across all markets of operation. AYR expects to generate revenue and Adjusted EBITDA growth in the second half of 2023 and into 2024 and to generate positive GAAP cash flow from operations for the calendar year 2023.
AYR's expectations for future results are based on the assumptions and risks detailed in its Management's Discussion and Analysis ("MD&A") for the period ended June 30, 2023, as filed on SEDAR+ and with the U.S. Securities and Exchange Commission ("SEC").
AYRWF Stock Performance
AYRWF stock closed on October 9th    at $1.72, down 38.35% in the last month of trading. The stock has a 52-week price range of $0.5660-$4.41 and is up 43.33% year to date. According to analysts at CNN Business, AYRWF stock has a 12-month average price target of $4.04 per share. In this case, this would represent an upside of 135.11% from the last price of $1.72.
[Read More] Ancillary Cannabis Stocks on the Rise: Keep an Eye on These
Ascend Wellness Holdings, Inc.
AWH facilities can be found in Massachusetts, New Jersey, Ohio, Illinois, Michigan, and Michigan. The ownership and management of facilities producing well-known strains and a varied product line comprise most of AWH's commercial activity. In general, the company typically manufactures and distributes its products under the brand name Ozone. The store offers a variety of cannabis-related products for sale, including candies, concentrates, pre-rolls, flowers, and vape pens. In addition, AWH runs 31 retail locations and provides goods to authorized marijuana businesses. The purchase price of MedMen NY Inc. will increase as per the agreement between Ascend Wellness and MedMen Enterprises Inc.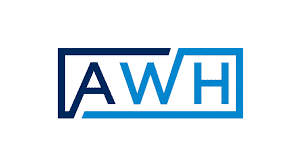 Q2 2023 Financial Highlights
Gross revenue increased 28.4% year-over-year and 7.0% quarter-over-quarter to $151.0 million.
Net revenue, which excludes intercompany sales of wholesale products, increased 26.1% year-over-year and 7.7% quarter-over-quarter to $123.0 million.
Retail revenue increased 18.9% year-over-year and 8.6% quarter-over-quarter to $89.9 million.
Gross wholesale revenue increased 45.3% year-over-year and 4.7% quarter-over-quarter to $61.2 million. Wholesale revenue, net of intercompany sales, increased 51.0% year-over-year and 5.4% quarter-over-quarter to $33.1 million.
Net income of $0.8 million during the quarter represented an improvement compared to a net loss of $21.2 million in Q2 2022 and $18.5 million in Q1 2023.
Adjusted EBITDA1 was $21.3 million, representing a 17.3% margin. Adjusted EBITDA increased 2% and margins declined 409 basis points year-over-year. Margins declined 308 basis points quarter-over-quarter.
As of June 30, 2023, cash and cash equivalents were $68.0 million and net debt2 was $241.8 million.
Generated $25.4 million of cash flows from operations, representing the second quarter in a row of positive operating cash flow. This included a benefit from the recognition of a $22.8 million employee retention tax credit ("ERTC"), of which $17.5 million was collected and then returned to a lender as debt repayment of an advance previously received. Excluding this inflow, cash flows from operations would have been nearly $8 million.
AAWH Stock Performance
AAWH stock closed on October 9th  at $0.90, down 18.92% in the past month of trading.  In this case, the stock has a price range of $0.46.4-$2.32, down 21.74% year to date. According to analysts at CNN Business, AAWH stock has a 12-month median price forecast of $3.93 per share.
US Cannabis Watchlist for October 2023: Investing in the Marijuana Boom
In conclusion, short-term traders and long-term investors will find many chances in the US marijuana market in October 2023. Due to the astounding expansion of the cannabis sector and the growing legalization trend, it's essential to be aware and watchful. The stocks highlighted in this watchlist represent a wide range of industries with the ability to profit from this shifting business environment. To deal with the inherent volatility of the cannabis industry, however, it is crucial to undertake in-depth research, use technical analysis, and put good risk management tactics into practice.
The cannabis industry's growth story is still being written as you construct and tweak your portfolio, so keep that in mind. Regulation developments and market conditions both have the potential to affect stock performance drastically. Therefore, making informed decisions in this dynamic and promising field will depend on remaining current on the most recent market trends, governmental changes, and corporate advancements. Investors may position themselves to potentially benefit from the green revolution in the months and years to come by carefully following the top US marijuana stocks that are mentioned above.
---
MAPH Enterprises, LLC | (305) 414-0128 | 1501 Venera Ave, Coral Gables, FL 33146 | new@marijuanastocks.com