Investors Are Watching For Marijuana Stocks Like These
People are ready and waiting for better trading from marijuana stocks. Over the last year or so there has been a consistent level of volatile trading. The volatile action has been the cause of most of the pullback that has occurred. However, the cause of the volatility stems from various areas and the beliefs of investors. When it comes to investors they feel that without federal reform or something to ensure safety, it will be tough to see more confidence.
If more people feel safe about investing or just slightly more confident history has shown it creates more reasons to trade and invest. Also, some companies are going through the process to help with the progress of the cannabis industry. No one wants to invest in anything that does not show any promising or potential results that can yield strong returns. Currently, there has been an increase in people looking for marijuana stocks to buy.
The reason for this is now the thought about investing in cannabis stocks is in preparation for the future. Those who are invested feel that future trading will become stronger. Especially with the continued fight to pass some type of federal reform. Just make sure you do your research and create a strategy that helps you reach your goal. The companies mentioned below are several marijuana stocks to watch this month.
Top Marijuana Stocks To Watch Today
Planet 13 Holdings Inc. (OTC:PLNHF)
TerrAscend Corp. (OTC:TSNDF)
Cansortium Inc. (OTC:CNTMF)
Planet 13 Holdings Inc.
Planet 13 Holdings Inc. an integrated cannabis company, engages in the cultivation, production, distribution, and marketing of cannabis and cannabis-infused products for medical and retail cannabis markets in Nevada, the United States. On September 15th the company announced the completion of the change in domicile to Nevada. As well as the OTC market and trading symbol change.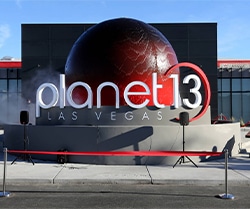 In connection with the Nevada Domestication, the Company expects that, effective at market open on September 18, 2023. The Company's common stock will begin quotation on the OTCQX U.S. market rather than the OTCQX International market. So the OTCQX ticker symbol for the Company's common stock will change from "PLNHF" to "PLNH".
[Read More] October Pot Stock Watchlist: Exploring Penny Stocks in the Cannabis Sector
TerrAscend Corp.
TerrAscend Corp. cultivates, processes, and sells medical and adult-use cannabis in Canada and the United States. The company produces and distributes hemp-derived wellness products to retail locations; and manufactures cannabis-infused artisan edibles. Back in September, the company announced it would host Investors Day 2023 on October 13th. Which will take place at the Toronto Stock Exchange.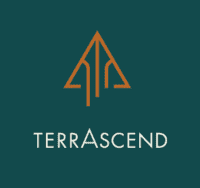 The event will include presentations and panel discussions by Jason Wild, Executive Chairman, Ziad Ghanem, Chief Executive Officer, and Keith Stauffer, Chief Financial Officer. Plus Lynn Gefen, Chief Legal Officer, Chantelle Elsner, President Northeast, Mary Turon. As well as President Midwest, and BJ Carretta, Senior Vice President of Marketing. All of them will provide updates on the Company's U.S. operating divisions and discuss its strategy to deliver long-term growth in revenue, profitability, and cash flow.
[Read More] Top Marijuana Stocks To Kick Off October
Cansortium Inc.
Cansortium Inc. through its subsidiaries, produces and sells medical cannabis in Florida, Pennsylvania, and Texas. The company's medical cannabis products are offered in oral drops.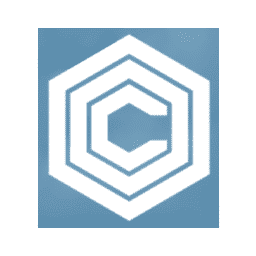 As well as capsules, topicals, syringes, dried flowers, pre-rolls, cartridges, and edibles under the Fluent brand name. On August 28th the company reported its Q2 2023 earnings.
Q2 2023 Financial Highlights
Revenue increased 9% to $24.4 million compared to $22.4 million.
Florida revenue increased 11% to $20.1 million compared to $18.2 million.
Adjusted gross profit1 increased 5% to $15.8 million or 64.6% of revenue, compared to $15.0 million or 67.0% of revenue.
Adjusted EBITDA was $8.6 million compared to $10.2 million, with the decrease primarily driven by increased SG&A related to new store openings that are still ramping.
Cash flow from operations for the three months ended June 30, 2023, was $4.8 million compared to $5.8 million in the prior year.
On June 30, 2023, the Company had approximately $8.8 million of cash and cash equivalents and $59.3 million of total debt, with approximately 298 million shares outstanding.
---
MAPH Enterprises, LLC | (305) 414-0128 | 1501 Venera Ave, Coral Gables, FL 33146 | new@marijuanastocks.com