2 Marijuana Stocks To Watch For Next Weeks Trading
Many marijuana stocks have been able to see some decent trading this last week. At the start of 2022, there was an initial pop in the market. Yet as trading in January continued things began to slow down. Now with how marijuana stocks performed in 2021 many people were anxious to see what would and will happen this year. Moving into February there were some volatile upswings. The first week or so of the month some felt the sector was on its way to sustaining better momentum.
But shortly after the second week of February once again marijuana stocks would begin to lose their upward momentum. However, this pullback is not all a loss. When the sector starts to decline in trading for investors it's a chance to find the best marijuana stocks to buy. For some, it's always best to do your research and learn about which cannabis stocks could hold more value to invest in.
The cannabis sector is a volatile and unpredictable one. So having as much info before buying marijuana stocks could give you the advantage you need. Investing is a risk and marijuana stocks are no different a game plan is always a good strategy to have. Make and plan and trade your plan as some stock investors like to say. Currently, the overall growth and success of the cannabis industry are looking good.
Marijuana Stocks To Watch In A Volatile Market
This month many companies have released their earnings. To which some cannabis companies have reported record-breaking results. In the past week or so earnings and several other factors have helped see an increase in trading. As of the close of the 18th of March, many top marijuana stocks to watch were in the green. Hopefully, as a new week of trading is soon to begin the sector continues to recover and reaches higher market levels. The companies below are just a few marijuana stocks that could be a good fit for your 2022 watch list.
Top Marijuana Stocks For Your 2022 Investment Portfolio
Trulieve Cannabis Corp. (OTC:TCNNF)
Planet 13 Holdings Inc. (OTC:PLNHF)
Trulieve Cannabis Corp.
Trulieve Cannabis Corp. together with its subsidiaries operates as a medical cannabis company. The company cultivates and produces products in-house and distributes its products to Trulieve branded stores across the United States. In recent news, the company announced the opening of a medical marijuana dispensary in Boca Raton, Florida.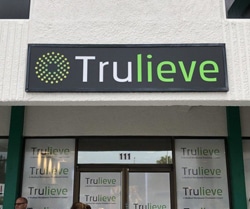 Grand opening festivities throughout the day at the new dispensary will include numerous partner giveaways, music, food trucks, deals, and specials. As well as all registered patients will receive a 25% discount. Trulieve also offers statewide home delivery, convenient online ordering, and in-store pickup.
[Read More] Best Cannabis ETFs For Your Watchlist Right Now? 3 For Robinhood And WeBull Investors
Planet 13 Holdings Inc.
Planet 13 Holdings Inc. an integrated cannabis company, cultivates, produces, distributes, and markets cannabis. As well as cannabis-infused products for medical and retail cannabis markets in Nevada, the United States. Back on March 17th, the company announced it has initiates a Florida dispensary roadmap. Which would be to sign a lease for the first Florida dispensary in Jacksonville Florida.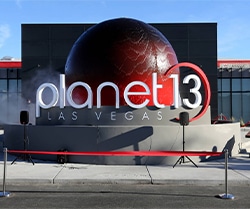 This is the first location of its planned Florida dispensary network located in the town of Orange Park. As well in other news, the company has finalized the acquisition of Next Green Wave vertically integrating into California. With all this in the works and much taking place, there is a good possibility to see better trading for PLNHF stock in the near future.
[Read More] The 3 Best Marijuana Stocks To Watch This Week?
Words From The Company
"We've been heads down working hard on our Florida expansion. We are progressing well on locating and working on both cultivation and retail under a dual track plan to bring both online at the same time," said Bob Groesbeck, Co-CEO of Planet 13.
---
MAPH Enterprises, LLC | (305) 414-0128 | 1501 Venera Ave, Coral Gables, FL 33146 | new@marijuanastocks.com