Analyzing the Best Performing Cannabis Stocks Right Now
Do you want to know what marijuana stocks to buy in the middle of June? Bipartisan lawmakers in the United States House and Senate resurrected the SAFE Banking Act in May, reviving the cannabis industry. Senator Chuck Schumer stated last week that a committee vote would occur immediately following the preliminary hearing. He also announced his ambition to link judicial reform legislation to SAFE Banking.
The cannabis sector in the United States has recently received much attention. As the legal climate surrounding cannabis improves, investors are becoming more interested in the interesting prospects of this new sector. Despite marijuana's growing popularity, financial institutions have found it challenging to provide banking services to cannabis-related firms. This issue prompted the creation of the SAFE Banking Act, ground-breaking legislation that addresses both the challenges that cannabis entrepreneurs face and the banking sector.
Despite the industry's well-known high market volatility, short-term investors have the potential to benefit significantly. The cannabis market is predicted to triple in the next five years. Let's look deeper at three top marijuana stocks in the United States that saw rises before mid-June.
[Read More] 2 Marijuana Stocks To Watch Before The New Week Begins
Top Cannabis Stocks For Mid-June 2023
Curaleaf Holdings, Inc. (OTC: CURLF)
Trulieve Cannabis Corp. (OTC: TCNNF)
Ayr Wellness Inc. (OTC: AYRWF)
Curaleaf Holdings, Inc.
Curaleaf Holdings, Inc., a multi-state cannabis merchant with 148 retail locations around the country, manufactures packaged cannabis products. In addition, Curaleaf International's wholly-owned subsidiary Adven GmbH legally promotes medical marijuana products in Germany. Overall, Curaleaf's Select is one of the most well-known brands in the country. Curaleaf purchased Tryke Companies in November to expand into three more states: Arizona, Nevada, and Utah.  On December 7, the Cannabis Sommelier Certification Program, Ganjier, and the Grassroots brand launched a new cannabis education alliance.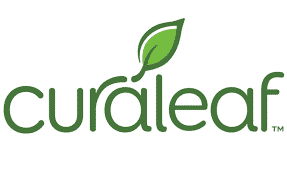 First Quarter 2023 Financial Highlights
Curaleaf reported net revenue of $336.5 million in the first quarter of 2023, a 14% increase over revenue of $296 million in the first quarter of 2022, excluding discontinued activities. In addition, the overall profit was $160.8 million, with a 48% gross margin. In addition, the adjusted gross profit after add-backs was $162 million, with a 48% adjusted gross margin. The net loss, including discontinued operations, was $54.4 million, or $0.07 per share. Curaleaf Holdings, Inc.'s adjusted net loss from continuing operations was $46 million, or $0.05 per share.
CURLF Stock Performance
On June 9th, CURLF shares closed at $2.96, up 5.34% in the past month of trading. The stock is trading in a 52-week range of $2.19-$7.90, down 31.12% year to date. According to analysts at CNN Business, CURLF stock has a 12-month average price target of $5.10 per share. In this case, this would represent an upside of 72.23% from its last trading price of $2.96.
[Read More] Unveiling the Top Marijuana Stocks on the Nasdaq
Trulieve Cannabis Corp.
Trulieve Cannabis Inc., a company operating in eleven states, controls most of the Florida sector. The corporation dominates the cannabis industry in America, with 186 retail locations. The facility's processing and expansion space is 4 million square feet. Trulieve's position in the Southeast cannabis business has benefited from the most recent Georgia production license. The company opened its first dispensary in Massachusetts, laying the framework for future expansion. Near February, the business purchased a 64,00 square foot growing facility near Phoenix to expand its manufacturing capacity in the southwest. In April, the company bought Greenhouse Wellness West Virginia Dispensaries LLC, increasing its geographic footprint into West Virginia.

In the first quarter of 2023, the corporation made $289 million in revenue, with retail sales accounting for 95% of total income. Trulieve also had a 52% GAAP gross margin and a $150 million gross profit. The corporation experienced a $64 million financial loss. The $21 million* adjusted net loss removes non-recurring costs, asset impairments, disposals, and discontinued activities. Trulieve currently has 186 retail locations in the United States and has over 4 million square feet of growing and processing capacity.
Trulieve has taken proactive initiatives to reduce cash and margin dilutive assets, optimize operations, and reallocate resources into attractive markets with long-term growth prospects since mid-2022. To date, measures taken include the closure of certain California retail assets, removal from the Nevada wholesale market, and idle production capacity to match consumer demand across several regions.
TCNNF Stock Performance
TCNNF stock closed on June 9th  at $4.00, down 25.93% in the last month of trading. Currently, the stock has a 52-week price range of $3.83-$16.11 and is down 47.16% year to date. According to analysts at Tip Ranks, TCNNF stock has a 12-month average price target of $12.09 per share. In this case, this represents an upside of 202.34% from its last trading price of $4.00.
[Read More] Market Momentum: Top Gaining Cannabis Stocks This Week
Ayr Wellness Inc.
Ayr Wellness Inc. is a well-known Florida cannabis company. Sixty of the company's 70 marijuana-related firms are based in Florida. The company acquired Herbal Remedies Dispensaries, LLC in order to expand in Illinois. Adult marijuana use can potentially increase its appeal in Ayr, Massachusetts-based enterprises. In Pennsylvania, the business has opened its sixth linked dispensary. Ayr intended to open its 86,000-square-foot processing and growing plant in December after receiving regulatory certification from Arizona. By acquiring Levia Cannabis Infused Seltzer in 2022, the firm made a significant investment in the beverage market.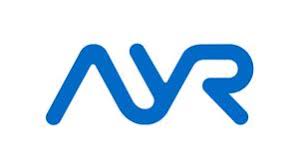 Revenue increased 18% year on year to $117.7 million in the first quarter of 2023, according to AYR data, up 3% sequentially. Furthermore, Adjusted EBITDA increased 64% year on year to $26.3 million while increasing 9% sequentially (GAAP loss from operations was $21.7 million, up from $21.0 million in Q1/22). Since the start of 2023, the company has launched seven new sites in Florida, bringing the total number of dispensaries in the state to 60. In 2023, the company aims to establish ten more stores, increasing the total number of outlets to 70 by the end of the year.
The Company anticipates revenue and Adjusted EBITDA1 will grow in line with Q1 sequential growth patterns in the second quarter. AYR further reiterates its forecast for positive operating cash flow in 2023. However, due to the timing of tax payments, operating cash flow trends will not be linear.
AYRWF Stock Performance
AYRWF stock closed on June 9th   at $0.877, up 12.06% in the last month of trading. Currently, the stock has a 52-week price range of $0.5660-$5.89 and is down 26.92% year to date. According to analysts at CNN Business, AYRWF stock has a 12-month average price target of $7.18 per share. In this case, this would represent an upside of 718.38% from the last price of $0.84.
US Pot Stocks In Mid-June 2023
Several events in the following months can potentially increase the value of these marijuana stocks in 2023. Examining their financial statements and press releases could help you find the greatest cannabis companies. Several experienced traders are actively placing short-term trades in the major cannabis companies to profit from recent market volatility. Before beginning a trade, use technical indicators and chart patterns to determine the optimal entry and exit criteria. You can increase your chances of making profitable transactions by actively seeking out favorable market conditions. These are some of the best marijuana stocks to watch in the United States this quarter.
---
MAPH Enterprises, LLC | (305) 414-0128 | 1501 Venera Ave, Coral Gables, FL 33146 | new@marijuanastocks.com