Top Marijuana Stocks To Watch At This Very Moment
Right now most marijuana stocks are starting to see an uptick in trading. Now as most can see this rise is mainly due to the current push for federal reform. Between SAFE banking having another chance to passed and Chuck Schumer giving an update on his bill investors are excited. Yet this excitement can also be labeled as speculation which has also motivated many to invest in the best marijuana stocks at any sign of a pullback. Marijuana stocks trade in an unpredictable and volatile niche.
What this means is at any moment without any indicators a company can rise or fall. Which in comparison to other sectors presents more risk. Still, the cannabis industry overall is still growing and developing. Over the last 4-5 years cannabis legislation had also changed in a major way. As of 2022 over 30 states have legalized cannabis in some fashion. By doing this it has made a path for state-level legal markets to exist.
In fact prior to the downtrend of 2021 when a cannabis company would release progressive news it would most times add more momentum to that particular marijuana stock. As well this momentum would also resonate among other cannabis stocks in the sector. So far 2022 is showing signs of growth potential. If these companies can execute and show progress and profitably hopefully this will be another reason to see a better all-around performance in the sector. Especially if federal reform fails to be officially enacted this year.
Marijuana Stocks And The Cannabis Industry 2022
Nonetheless, there is much that has yet to be seen and much in the works. With this investors are trying to remain positive that 2022 will not be another year-long downtrend. For now, it seems to be a waiting game for the big run that may take place once probation is over. But until such time many are taking profits from any volatile spikes they can take advantage of. Still before executing any trade always do your due diligence beforehand. The companies below are some marijuana stocks to watch in 2022.
Marijuana Stocks To Watch Right Now In 2022
Greenlane Holdings, Inc. (NASDAQ:GNLN)
Cansortium Inc. (OTC:CNTMF)
Greenlane Holdings, Inc.
Greenlane Holdings, Inc. sells cannabis accessories, child-resistant packaging. In addition to specialty vaporization products in the United States, Canada, Europe, Australia, and South America. Back on January 31st, the company released its preliminary fourth-quarter and full-year 2021 financial results. On a preliminary unaudited basis, Greenlane predicts net sales of between approximately $55.5 million and $56.5 million for Q4.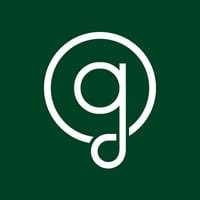 Plus between approximately $165.5 million and $166.5 million for the full year ended December 31, 2021. The 54% year-over-year increase in net sales was primarily driven by an increase in sales of Greenlane Brands. As well as the merger KushCo Holdings.
Words From The Company
"We are excited to have finally completed our first full quarter following the KushCo merger, and to begin to reap many of the synergies and integration milestones we identified last year," said Nick Kovacevich, CEO of Greenlane. "In roughly four months, we have consolidated our infrastructure, achieved approximately $8 million in cost-saving synergies, secured an $8 million bridge loan, launched exciting new products including the Oraflex™ spoon pipe by EYCE, and completed the acquisition of DaVinci. Now that a lot of the integration is behind us, we are poised to realize the meaningful expected revenue synergies from the merger and scaling the business through our house of brands strategy."
GNLN Stock Performance and Market Update
In the last 4 weeks, GNLN stock has been one of the handfuls of marijuana stocks to build more momentum. Now at the start of 2022 GNLN stock was not looking the best. In the first 11 days of January, GNLN stock was slowly starting to rise. However, after the 11th the company was not able to sustain its momentum. In fact, the rest of January resulted in a loss for GNLN stock with its dropping until the 28th. Moving into February GNLN stock was able to see a sizable jump from the 28th to the 1st of February.
Yet after the 1st of February GNLN stock once again was not able to keep its upward push going. However slowly over the last few days, this marijuana stock is climbing once more. Now the concern is will GNLN stock be able to sustain its current rise or fall as it has in the past. Still, some shareholders are looking at the company with a glass half full mentality. Meaning those who are invested still feel this marijuana stock can move even higher given the right catalyst. For now many are keeping calm and watching for any changes that may occur with GNLN stock.
[Read More] The Best US Marijuana Stocks To Watch In 2022 Right Now
Cansortium Inc.
Cansortium Inc. through its subsidiaries produces and sells medical cannabis in the United States. The company engages in cultivation, processing, retail, and distribution activities. In the most recent news, the company announced back in December the exercise of equity cure right. This was done under its previously announced $71 Million Credit Agreement. The net proceeds from its US$2.5 million equity private placement will be deemed to have occurred during the quarter ended September 30, 2021. Which are for purposes of EBITDA used in the calculation of the Consolidated Interest Coverage Ratio. To which is required to be 2.00:1.00.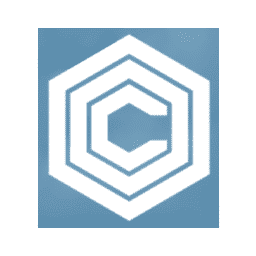 The Company is entitled to exercise its equity cure right for up to two consecutive quarters. In the last month of trading CNTMF stock has begun to pick up in the market, At the start of 2022, this marijuana stock was a bit volatile in the first 2 weeks. Meaning that CNTMF stock had a bit of a slow start. However, after the 13th of January, the company saw a nice run until the 19th of the month. After this time CNTMF stock once again faced some pullback.
[Read More] 2 Marijuana Stocks That Are Gaining More Attention In 2022
This drop-in trading lasted pretty much the rest of January. Although it did give some the chance to buy this marijuana stock at a lower entry point before February. So if you did buy the dip from January and held you would be up right now. From the 28th of January to the 9th of February CMNTF stock is up and could continue to rise if things play out well in the market. Still, only halfway through February, anything can change. But for now, people are keeping an eye on this marijuana stock to watch
---
MAPH Enterprises, LLC | (305) 414-0128 | 1501 Venera Ave, Coral Gables, FL 33146 | new@marijuanastocks.com