2 Marijuana Stocks To Watch This February As Trading Starts To Look Better
So far in the last 2 weeks, marijuana stocks have been sustaining good trading. Now, much of this is from the current news about the push for federal reform. Recently the House approved a bill that has a cannabis banking measure attached to it. If this makes its way through the Senate this will be a big turning point for the cannabis industry. Right now many legal markets around the US are seeing high levels of cannabis sales. From these sales, some states are actually seeing record-breaking numbers. Some states have made so much money from cannabis they actually passed alcohol sales in those legal markets.
Nevertheless, the big focus is not just cannabis banking but eliminating cannabis prohibition altogether. When marijuana becomes federally legal it will allow for many ventures to take place. Obviously, the reason other legal markets don't do business with the USA is cannabis is still federally illegal. Also not long ago Chuck Schumer gave an update to his long-awaited reform bill. The Senate Majority Leaders said he is aiming to file his bill in April. In the case that 2022 is the year of federal reform, it could be the saving grace to other outside markets. Specifically, Canada's legal cannabis market which over some time has slowly started to look better.
Yet inside of the market Canadian cannabis stocks have had lots of trouble seeing good trading. Even before the downtrend began back mid-February 2021. As well many pure-play and MSO cannabis stocks could be the big gainers this year. This is not a guarantee but with new legal states and more money being made it's only a matter of time before investors take notice. That's the thing outside of the market the cannabis industry is flourishing and looking good. Even from just a state-level yet all most understand is cannabis is still federally illegal. Still, with many cannabis companies having much in the works 2022 is in a position to be one of more success and growth.
Marijuana Stocks And The Progress Of The Cannabis Industry
However, until the end of cannabis prohibition happens it's possible to see an increase in volatility. This may not be a bad thing on days when the sector has some pullback use it as a window to find the best marijuana stocks to buy. Just make sure you research each cannabis stock before you invest. Remember that with the proper education and training becoming a good marijuana stocks investors is possible. The companies that we will talk about in this article are just a few marijuana stocks to watch right now in 2022
Top Marijuana Stocks To Watch This Month
Ascend Wellness Holdings, Inc. (OTC:AAWH)
High Tide Inc. (NASDAQ:HITI)
Ascend Wellness Holdings, Inc.
Ascend Wellness Holdings, Inc. engages in the cultivation, manufacture, and distribution of cannabis consumer packaged goods. The company also sells its products to third-party licensed cannabis retail stores. In the last 4-6 weeks of trading AAWH stock has been trying to build more mentum. From the start of 2022, this marijuana stock was looking good from the close of December. In the first 11 days of January AAWH stock was able to hold a promising market position compared to now.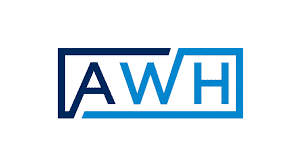 Right after the 11th of January AAWH stock began to drop. From this point the rest of January the company was not able to recover and see better trading. Pushing forward in the last week or so AAWH stock has once again has begun to see a recovery. Now, this current uptick for this marijuana stock isn't the biggest but it's moving slow and steady. Hopefully with better trading happening for the company this marijuana stock will continue its path to higher market levels for the rest of February.
[Read More] 2 Marijuana Stocks That Are Gaining More Attention In 2022
High Tide Inc.
High Tide Inc. engages in the cannabis retail business in Canada, Europe, the United States, and internationally. The company designs manufactures and distributes smoking accessories and cannabis lifestyle products. It is also involved in the wholesale and retailing of cannabis products. As well as operates and franchises licensed retail cannabis stores. In addition, the company provides data analytics services, as well as operates Grasscity.com and CBDcity.com platforms.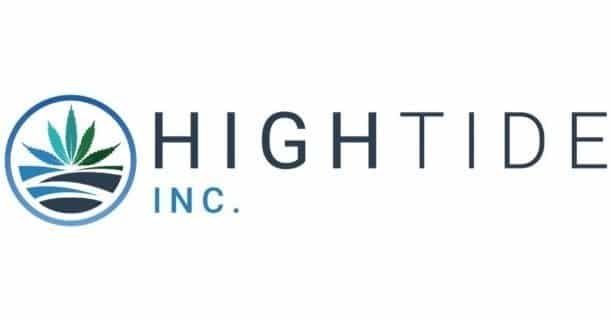 In the first 2 weeks of January HITI stock was also slowly seeing a rise in trading. At the end of December right before the start of 2022 HITI was not looking the best. From December 31st to the 14th of January this marijuana stock was able to see a nice 12 percent jump in trading. At this time some people were able to take profits from this volatile spike. Yet since that time HITI stock has fallen from its January high.
[Read More] 3 Top Marijuana Stocks To Watch Right Now In 2022
Although from the 14th to the 25th HITI stock was falling the company was still able to see small spikes throughout the month. Moving into February HITI stock was showing a bit more price fluctuation in the market going up and down without warning. Mainly this is from how unpredictable and volatile the sector is. Still, HITI has started to see a small recovery in trading. Hopefully, the company will further its climb as the month progresses. For now many are keeping an eye on this marijuana stock to watch to see what will ultimately happen.
---
MAPH Enterprises, LLC | (305) 414-0128 | 1501 Venera Ave, Coral Gables, FL 33146 | new@marijuanastocks.com