Unless you live under a rock, you know that marijuana legalization is taking the world by storm.  BDS Analytics estimates that global consumer spending on legal marijuana is projected to reach $57 billion by 2027, with North America representing the largest spending at $47.3 billion [1].  In terms of sales, flower sales currently represent the largest source but oil extracts and derivatives are now becoming the fastest-growing segment of the industry [2].
One of the latest trends in this budding industry is extraction.  Extracted products provide an alternative to consumers to smoking dried marijuana.  Oils, edibles, and concentrates are garnering big attention among the masses and investors alike.
Extracted products provide much higher margins compared to dried marijuana. On average, extracted and infused cannabis products generate 8-16% higher margins than dried flower [3]. Higher margins drive profits which then could lead to explosive earnings, every investor's dream.
Luckily, we have discovered a company placing itself in a position to take over the cannabis industry by storm, Ionic Brands (CSE: IONC) (OTC: IONKF).  Until recently, this marijuana stock has been flying under the radar, but now we can say it has our full attention.
This Marijuana Stock Is Poised For Growth
Washington state-based luxury cannabis concentrates company, Ionic Brands (CSE: IONC) (OTC: IONKF) is making a name for themselves in the marijuana industry.  Following its emergence into the medical portion of the industry in 2012, Ionic expanded its reach to the recreational market in 2015. Fast forward to today, the company has now become the largest manufacturer of cannabis oil in the state and claims bragging rights as the #1 Vape Brand in Washington.
Coming off the success seen in the state of Washington, Ionic Brands has identified its key target states to focus operations. This includes California, a massive market for sales forecasted to hit $7.7 billion by 2022 by ArcView Market Research and BDS Analytics [4], as well as the states of Colorado, Massachusetts, and Nevada.
Let's talk about revenue.  Ionic Brands (CSE: IONC) (OTC: IONKF) began selling its flagship premium vape pen in 2015 and has seen increased revenue, which has grown at CAGR of 110%, consistently for the past three years. Last year, the company reported $9.9 million in sales with $9.3 million generated in Washington, $0.5 million in Oregon and $0.1 million in California, respectively [5].
As Ionic Brands (CSE: IONC) (OTC: IONKF) increases its operational footprint throughout its target markets, based on the success it has seen in Washington these figures should grow, FAST!
Ionic Brands (CSE: IONC) (OTC: IONKF)'s strategy is clear, expansion.  Their focus resides in the highest value segments of their supply chain, beginning with cultivation and ending with distribution. Ionic Brands is in the process of closing 5 acquisitions in which LOI's are in place. Combined these acquisitions are forecast to add $30 million to 2019's estimated revenue:
Zoots Premium Cannabis Infusions, a premium edibles company. This yummy addition is estimated to tack on additional sales of $6 million in 2019, through direct and indirect sales.  Presently, Zoots operates in the states of Washington and Colorado. Ionic Brands (CSE: IONC) (OTC: IONKF) intends to expand its footprint immediately after closing.
WW Agriculture, an Eastern Washington Cultivation Farm, should reduce the company's input cost by 80% which is predicted to generate $1 million annually in revenue.
Vegas Valley Growers is a Nevada-based manufacturing license and operating vape pen business which operates out of a 1,700 sq. ft. facility with an expected completion date of June 2019. Ionic Brands (CSE: IONC) (OTC: IONKF) also has the option to purchase the second 65,000 sq. ft. facility planned for  H2 2019.
Ionic Brands (CSE: IONC) (OTC: IONKF) intends to drive revenue to new highs through these acquisitions.  By increasing current market share and emerging into new markets, Ionic Brands (CSE: IONC) (OTC: IONKF) is estimating that 2019's revenue should be in the ballpark of $48.6 million and grow at an estimated CAGR of 82% through 2021.  THAT IS HUGE!
Mood Built Brands – Let's Explain…
The best experiences in life are meant to be shared according to Ionic Brands (CSE: IONC) (OTC: IONKF). Its innovative concentrates brand Ionic is targeting the cannabis "mood" specific market with three distinct mood offerings and available across the entire product line.
As distillation techniques have become more sophisticated and new methods have been pioneered, choices for the cannabis consumer have expanded. Ionic's product line will now offer popular strains formulated for curated and consistent experiences – SOCIAL (Hybrid), RELAX (Indica) and FOCUS (Sativa).
Ionic Brands (CSE: IONC) (OTC: IONKF) explains its product focus:
The SOCIAL (Hybrid) mood formula is Ionic's signature blend created using the highest quality hybrid strains for universal appeal and effortless sociability. For a relaxing mood, Ionic offers RELAX, a sublime blending of the highest quality Indica strains for the ultimate in tranquility and serenity.
RELAX is a truly noteworthy blend to savor while you sit back and unwind. The third mood formula FOCUS (sativa) is a prolific experience crafted from the highest quality Sativa strains, is balanced and delightful.
FOCUS is an exquisite blend enjoyed while being creative or collaborative. Offering the three mood enhancements to each of Ionic's six product lines results in 18 different options all designed to generate brand loyalty and bottom-line revenue.
ONIC Brands Corp, (CSE: IONC) (OTC: IONKF) Launches Lucid Green Revolutionary Technology Platform
Lucid Green is a powerful platform designed to provide vital safety information about cannabis products. By simply scanning the package's QR code with a smartphone camera, Lucid Green provides access to a library of product-specific insights instantaneously – including test results, dosage guidance, effects and more, while also earning Ionic loyalty rewards.
Lucid Green is a technology company that was the first in the cannabis industry to develop a direct-to-consumer data platform, that enables consumers to have a safe, consistent and enjoyable cannabis experience. Lucid Green will hit shelves on Ionic packaging in early May 2019. Ionic Brands (CSE: IONC) (OTC: IONKF) is the first company to launch LG in California and will be expanding the LG platform to Washington, Oregon and Nevada. Ionic could set the bar for trust and transparency in California by partnering with Lucid Green to ensure that consumers have all the information they need to have a safe, consistent and enjoyable experience.
Ionic Brands On A Rampant Expansion Path
The focus for investors right now is on cannabis 2.0. We saw how the industry evolved during the early years but now it's about much more than just opening up a pot company. The name of the game is mergers and acquisitions right now and it isn't just the "big boys" of pot doing these multi-million dollar buyouts. Ionic Brands (CSE: IONC) (OTC: IONKF) is taking a page out of their book and rapidly expanding its entire distribution and supply footprint.
A Jackpot Marijuana Stock Opportunity In Nevada?
For starters, Ionic Brands (CSE: IONC) (OTC: IONKF)'s $8.8 million acquisition of Vegas Valley Growers North puts the company right in the middle of one of the fastest-growing cannabis markets in the US. According to Arcview Market Research and Nevada State Department of Taxation, medical and adult-use spending on cannabis is projected to be over US$400 million in 2019 and US$500 million in 2020.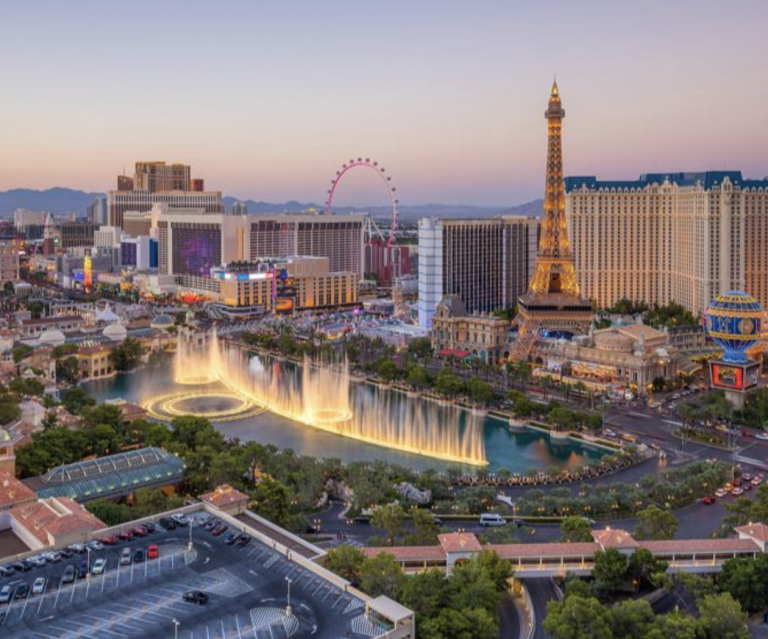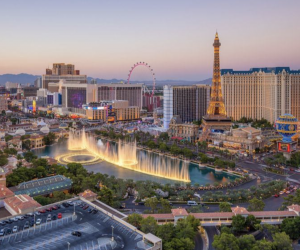 Sales records were set during the first six months of 2018 where Nevada sold more than US$195 million in cannabis products compared to US$67 million in Washington State and US$114 million in Colorado in the same period. So it stands to reason that positioning for Nevada's growth could be well-timed.
And the VVG acquisition brings more than just geolocation for Ionic Brands (CSE: IONC) (OTC: IONKF) includes the lease for a 1,700 square foot production facility, situated on 3.42 acres of land. VVG is currently building a 60,000 square foot manufacturing facility with an expected completion date of Q3 2019. A second 80,000 square foot facility is planned for Q4 2019.
The VVG acquisition also includes four state licenses in hand for cultivation and manufacturing for both medical and recreational cannabis. This "little pot company," VVG is projecting 2019 revenue of US$6.6 million, expected gross profits of US$3.1 million and EBITDA of US$2.0 million.
Join Ventures Add New Product Offerings In MAJOR Marijuana States Across The US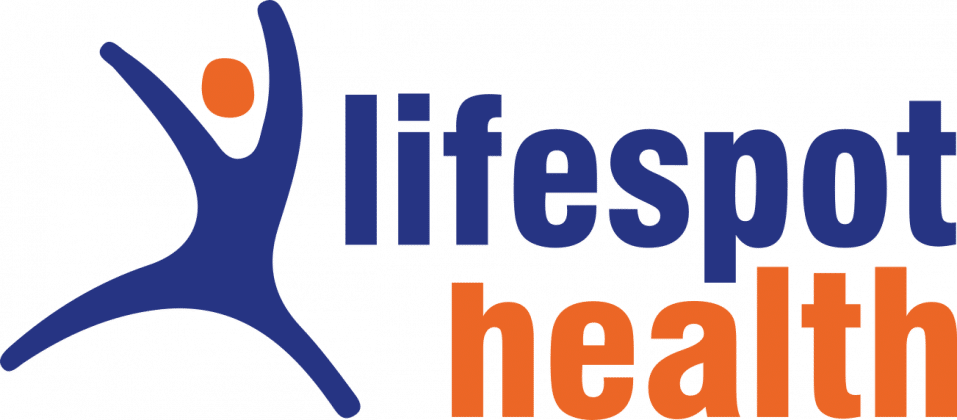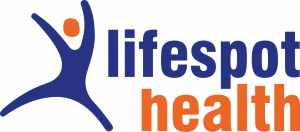 During the summer of 2019, Ionic Brands (CSE: IONC) (OTC: IONKF) signed an exclusive Heads of Agreement with Lifespot Health Limited to develop and distribute Lifespot's software and vaporizer technologies. Not only does this joint venture prove to expand the company's product line (we'll explain next) but Lifespot is an Australian publicly-traded company. Lifespot could also provide significant value to a joint venture deal beyond product collaboration.
The Joint Venture provides 12 months exclusive distribution of Lifespot vaporizers to Ionic in the United States and Canada and to the Ionic-owned brand, Astleys of London, in the United Kingdom. The Company may be granted additional territories over time as needed to meet market demand.
Could this deal have perfect timing written all over it? Ionic Brands (CSE: IONC) (OTC: IONKF)'s launch and distribution of the Slim-line Vape is expected to start in Q3 2019 in some of the biggest legal cannabis markets in the country:
Washington
Oregon
Nevada
California
The Slim-line Vape is the first Bluetooth enabled vaporizer and platform designed specifically for the use of cannabis.
A Winning Management Team
Branding is what sets apart the elite from the standard. The tyrants at Ionic Brands (CSE: IONC) (OTC: IONKF) come with heavy credentials to form a juggernaut leadership that has established luxury cannabis brand.
With 30 years of experience branding and marketing, chief marketing officer Christian Struzan is a perfect fit. Mr. Struzan founded an ad agency responsible for developing and marketing campaigns for many well known featured films including Star Wars, Fight Club, Sideways as well as American Idol.
Building and leading technology companies worth over $500 million, chief executive officer John Gorst is a legend. Having been able to raise over $30 million in previous business ventures, Mr. Gorst is the largest early investor at Ionic Brands (CSE: IONC) (OTC: IONKF). This is a huge motivator for him after already leading four different companies towards success.
Having owned Db3, a cannabis corporation in Washington State, chief operating officer, and Harvard Graduate Dan Devlin brings over robust knowledge within the sector. Mr. Devlin offers 40 years of expertise in various areas as well as confounding Natural Extractions making him a strong asset to Ionic Brands (CSE: IONC) (OTC: IONKF).
First Mover Advantage
Most investors are aware that Aurora Cannabis (ACB) has become a household name, however, this did not happen overnight.  Aurora too had their start on the OTC exchange prior to going through a major up-listing. Since, the company has seen revenue growth of over 350% [6], with 30% of its sales from oil.
Aurora saw the potential in the extraction market and went after it through inking a deal with Radient Technologies as its extraction technology partner and since has expanded its footprint through two other acquisitions.
With a large company like Aurora getting involved in the extraction and oil segment, it shows the tremendous potential of the market.   Being that Ionic Brands (CSE: IONC) (OTC: IONKF) has already established a loyal customer base and a leading luxury brand, it could provide investors with a first-mover advantage in this lucrative market.
The Time is Now!
You can't argue that Ionic Brands (CSE: IONC) (OTC: IONKF) has done a fantastic job demonstrating future growth initiatives to become a market leader.  With 5 acquisitions on the line to further enhance every single value segment of their supply chain, this marijuana stock is ready to dominate the market.
With the support of an elite management team backing this top-rated luxury cannabis brand, it comes without question that Ionic Brands (CSE: IONC) (OTC: IONKF) has a chance to rise to the top of the industry. As the company brings its expertise and success into other key states, the potential of becoming a huge revenue producer is there.
The question to investors is, will you take advantage of the opportunity now or wait until it is too late?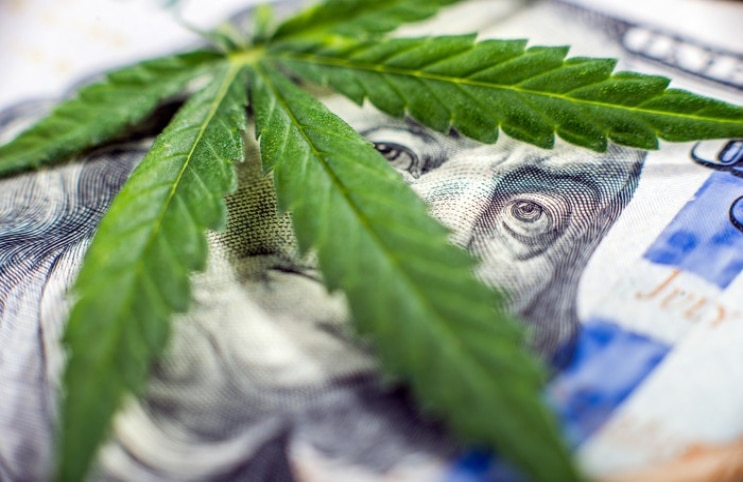 Disclaimer: Pursuant to an agreement between an affiliate of MAPH Enterprises, LLC (owners of MarijuanaStocks.com), Midam Ventures LLC and Ionic Brands Corp (IONC), Midam has been paid $50,000 from Ionic Brands Corp (IONC) for a period from April 2, 2019 to May 2, 2019. Midam has been compensated an additional $150,000 from Ionic Brands for a period beginning July 22, 2019, and ending August 22, 2019. We may buy or sell additional shares of (IONC) in the open market at any time, including before, during or after the Website and Information, to provide public dissemination of favorable Information about Ionic Brands Corp (IONC). Click Here For Full Disclaimer.
Footnotes:
---
MAPH Enterprises, LLC | (305) 414-0128 | 1501 Venera Ave, Coral Gables, FL 33146 | new@marijuanastocks.com