The marijuana industry is new, there's no doubting that. Despite this, however, some companies have managed to already get their market capitalization well into the billions. While this may be the case for some, there are a large amount of lesser-known businesses with attractive plans for the future. Now in cannabis, smaller does usually mean riskier but given the fluctuations of the top end of the industry, it seems as though the risk is quite an everyday thing in the world of marijuana.
Leafbuyer Technologies, Inc. (LBUY) is one of the leading online platforms for the world of all things cannabis. The company states that they are a "multi-platform cannabis technology company connecting consumers with dispensaries and product companies through online, loyalty, print, and in-person initiatives." Leafbuyer Technologies has been working to increase their usefulness to consumers by offering a wide range of incentives to use their site.
In recent news, the company stated that they have signed with more than 50 licensed dispensaries throughout the state of Oklahoma. All of these dispensaries are licensed by the state, and as the Oklahoma market continues to grow quite quickly, so is Leafbuyer Technologies.
Kurt Rossner, CEO of Leafbuyer stated that "our success within the Oklahoma market is a direct result of aggressive marketing and sales initiatives." Rossner went on to state that "we plan to replicate the strategies we used in Oklahoma within other emerging markets, boosting revenue and expanding our national footprint."
One of the most exciting factors of the new medicinal market on cannabis in Oklahoma is the fact that there are now more than 50,000 patients that have been approved to use the substance. This means that there are over 50,000 people who need advice on everything from what dispensary to go to, all the way to what products are the best for their various ailments. Leafbuyer offers all this information to consumers which means that they are quite a valuable resource. Additionally, Leafbuyer has been working with the various dispensaries to offer consumers exclusive deals that they can only get by logging on to the site.
Mark Breen, COO of Leafbuyer stated that "competition is intense between dispensaries in Oklahoma. With over 1,000 already-issued licenses, it is important dispensaries utilize customer acquisition platforms like the ones Leafbuyer offers." All in all, Leafbuyer seems to be one of the smaller companies in the industry that is well on its path to moving on up.
Innovative Industrial Properties (NYSE:IIPR) may be quite a large company, but they are still relatively not well known throughout the marijuana industry. The company operates as an REIT or Real Estate Investment Trust which basically means that they own and lease properties out to those who wish to grow cannabis.
Since the industry is so undoubtedly new, it can often be difficult to navigate the tricky legislation that comes with growing marijuana. The company has been able to show quite a solid revenue stream due to the fact that their contracts are quite predictable. All in all, Innovative Industrial Properties is one of the key, somewhat unknown companies to keep an eye on.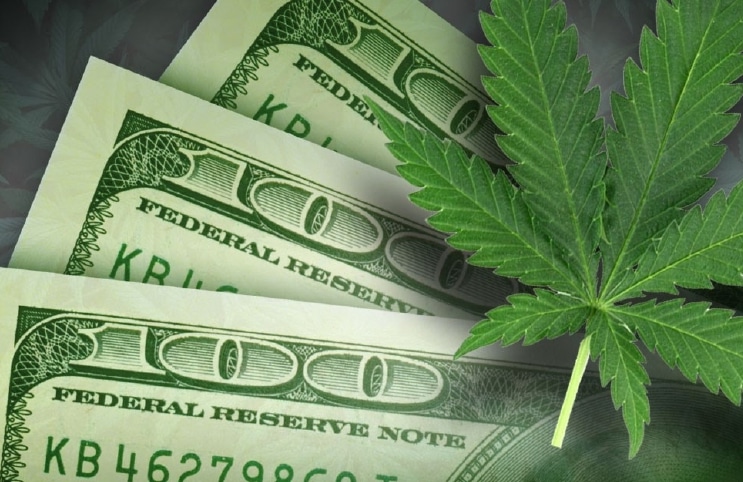 Pursuant to an agreement between an affiliate of MAPH Enterprises, LLC (owners of MarijuanaStocks.com), Midam Ventures LLC and Leafbuyer Technologies Inc., Midam is being paid $50,000 for a period of 30 days beginning November 1, 2018, and ending November 30, 2018. Midam has been paid an additional $50,000 and 40,000 common restricted shares of Leafbuyer Technologies, Inc. extending the contract another 30 days ending December 31, 2018. Midam has been compensated an additional $50,000 by Leafbuyer Technologies and has extended its period of coverage to January 31, 2019. Midam has been compensated an additional $50,000 by Leafbuyer Technologies and has extended its period of coverage to March 1, 2019. Midam has been compensated an additional $50,000 by Leafbuyer Technologies and has extended its period of coverage to April 1, 2019. We own 77,000 shares of Leafbuyer Technologies. We may buy or sell additional shares of (LBUY) in the open market at any time, including before, during or after the Website and Information, to provide public dissemination of favorable Information about Leafbuyer Technologies Inc.
---
MAPH Enterprises, LLC | (305) 414-0128 | 1501 Venera Ave, Coral Gables, FL 33146 | new@marijuanastocks.com