While last year could be considered less than stellar for the world of cannabis considering the end of 2018, it looks as though 2019 is turning that notion around. After September saw the legalization and beginning of sales for recreational cannabis throughout the Canadian market, many stocks managed to drop below expectations. As the year ended, this began to turn around. Now, this new year has shown that there is a bright future for the world of marijuana stocks, but there is still a long way to go.
One of the big reasons for this is the aforementioned Canadian cannabis industry which has proven to the world that a large legal marijuana market can function throughout an entire nation. This of course is considering the amount of work they put into the legislation that was put forth. Regardless, some companies have shown their potential in the form of new and innovative ways of doing business for the future of the industry.
Next Green Wave (NXGWF) (NGW) is one of the primary producers of craft cannabis. As a vertically integrated producer, they have several key factors that are working in their benefit. The vertical business model which in the cannabis world is known as seed-to-sale works in the company's favor by offering two key prospects.
The first of those is that they are able to maintain high profit margins even considering some of the top growers of marijuana in the industry. Since there is no middle man in the way, they are able to maintain the majority of the money that they earn from growing and putting their product on the open market.
Additionally, they are also able to have a high amount of control on the product that they are putting out. This means that Next Green Wave is able to have some of the highest quality cannabis in the business, which is a major plus for consumers and retailers alike. Currently, they are working on finishing their newest facility, with the potential to have a large amount of grow space in the same area if they so choose. The hopes are that Next Green Wave can continue to be a part of the future of cannabis.
KushCo Holdings (KSHB) is one of the companies that occupies the ancillary space on cannabis. KushCo works by producing packaging and creative solutions for companies who work within the marijuana market. This means that they do everything from brand strategy, design, and marketing all the way to web application development and e-commerce solutions.
One of the main parts of their business, mentioned prior is the fact that they work with creating new packaging solutions for use in the newly legal cannabis market. As restrictions continue to change throughout the industry, it seems as though the need for specific packaging types is also increasing. For investors who don't want the maximum exposure to the growers of the cannabis industry, companies like KushCo Holdings and other ancillary businesses may just be the right choice.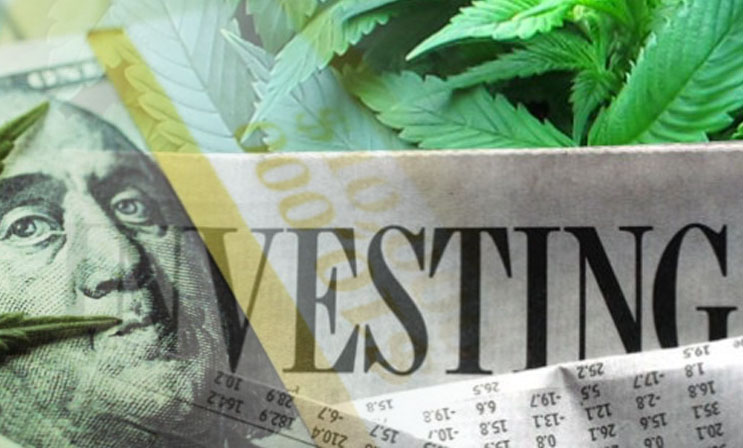 Pursuant to an agreement between an affiliate of MAPH Enterprises, LLC (owners of MarijuanaStocks.com), Midam Ventures LLC and Next Green Wave (NGW), Midam has been paid $150,000 from Next Green Wave (NGW) for a period from October 1, 2018 to November 8, 2018. Midam has been compensated an additional $100,000 and has extended its period of coverage to December 8, 2018. Midam has been compensated an additional $75,000 and has extended its period of coverage to January 8, 2019. Midam has been compensated an additional $50,000 and has extended its period of coverage to February 8, 2019. We may buy or sell additional shares of (NGW) in the open market at any time, including before, during or after the Website and Information, to provide public dissemination of favorable Information about Next Green Wave.