Will These Two Pot Stocks to Watch Make it Big This Year?
Throughout the 2020 year, we have seen some major upward momentum in the cannabis industry. With so many marijuana stocks to watch, finding the right ones to keep an eye on can be difficult. There are a few things to keep in mind when looking to add new marijuana stocks to your portfolio. Of course, we can't say that all marijuana stocks are winners, but some have definitely performed better than others. Within the cannabis industry, there are a few definite pot stocks to watch. This is defined by several leading factors.
[Read More]
These factors include everything from a company's profitability all the way to what it is doing to remain competitive in the future. All of these factors add up to whether or not a marijuana stock has value. We also have to consider other greater factors such as where the cannabis industry is headed and what is going on in the market. With all of these things combined, we can begin to make an educated decision about a given marijuana stock. With that in mind, here are two pot stocks that could end 2020 in a big way.
A Cannabis Grower Leading in Efficiency
Village Farms International Inc. (VFF Stock Report) is one of the most prominent high-quality cannabis grower pot stocks. Although VFF stock has only been around for a few years at this point, the company has made some big strides. Currently, VFF stock has a market cap of around $350 million. This puts it into the mid-market cap range. One of the most interesting things about VFF stock is the price per gram that it has been able to achieve. Currently, that number sits at around $0.65. But, this represents a 40% decrease in price over the past year.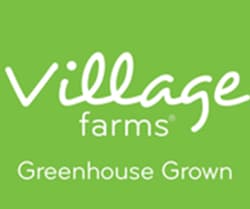 Despite it not growing as much cannabis as some of the larger pot stocks to watch, the company has been able to achieve these incredibly low prices per gram. In its most recent quarter, VFF stock posted around $4 million in net income. This is quite good considering that most cannabis growers have yet to post any profitability. One of the main reasons that the company has remained so successful is its grasp on the Canadian cannabis market. For this reason, it remains one of the leading pot stocks to watch.
An Under-Appreciated Pot Stock to Watch
Aphria Inc. (APHA Stock Report) is one of the major marijuana stocks in the cannabis industry. Although it has had a bit of a troubled past, APHA stock has recently begun to rise in value. A lot of this is due to the company's changes in its business model. A few months ago, APHA stock began to rise after Aphria reported a large amount of cost-cutting measures. In only the past four months, APHA stock has more than doubled in value. This is quite a substantial gain, especially considering where the company was 6 months ago.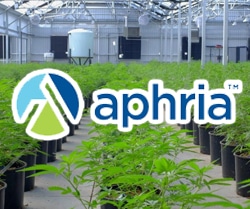 Although many investors think that Aphria derives its profits from selling cannabis in Canada, the company makes the majority of its money through its subsidiary CC Pharma. Revenue from this subsidiary accounted for around 60% of the company's total revenue in the last quarter. Aphria has continued to capitalize on the European cannabis market. For this reason, it continues to be a major marijuana stock to watch.
---
MAPH Enterprises, LLC | (305) 414-0128 | 1501 Venera Ave, Coral Gables, FL 33146 | new@marijuanastocks.com