Attorney General Jeff Sessions has long been an opponent of the legalization of marijuana whether it is on a state-by-state basis or at a federal level. Taking office back in 2017, Sessions has since become a notorious figure in the market for marijuana stocks and not for the right reasons. The Attorney General has been quoted stating that cannabis is almost as dangerous as heroin and his direct actions have resulted in the vetoing of several bills dealing with legalizing cannabis in its various forms.
All of this, however, may just be over as President Trump announced on Wednesday, October 7th that Sessions had been removed from office, being swiftly replaced by former Chief of Staff, Matthew G. Whitaker. His removal came with a resignation letter alongside several tweets from President Trump.
While the effect on the market for cannabis stocks may seem uneventful at first, the removal of Jeff Sessions means that there is potential in the near future to see a new light shed on the legalization of marijuana. After the removal, Trump tweeted, "We are pleased to announce that Matthew G. Whitaker, Chief of Staff to Attorney General Jeff Sessions at the Department of Justice, will become our new Acting Attorney General of the United States. A permanent replacement will be nominated at a later date."
Marijuana Stock To Watch After Recent Events
Next Green Wave (NGW) is one of many businesses that have been focusing on the US market specifically working out of Coalinga, CA within the largest domestic market for marijuana in the world; California. The company is centered right between San Francisco and Los Angeles, which makes them a major hub for cannabis throughout the state.  Just recently the company announced that construction on its $8M state-of-the-art indoor facility is now 90% complete.
Key Marijuana Facility Features
• Nursery: 6,500 sq.ft. space to accommodate seed and seedling production, cloning and creating premium hybrids
• Cultivation: 14,000 sq.ft. flowering space comprised of 18 grow rooms producing various premium strains of cannabis flower
• Post Harvest: Trimming, drying and curing areas
• Distribution: Transportation, sales, packaging
The 35,000 sq.ft. automated facility is equipped with proprietary fertigation, operational and security systems. The building will also encompass 18 positive pressured, climate-controlled rooms to accommodate the full cycle cannabis growth. Since Next Green Wave (NGW) is fully licensed for all levels of cannabis industry growth it can handle nursery, cultivation, extraction, and distribution operations under one corporate roof.
Next Green Wave (NGW) has already begun to establish key relationships with leading public or soon-to-be-public companies with the likes of High Times, Cannabis Growth Opportunity Corporation & Intrexon Corporation. On top of this, Next Green Wave (NGW) entered into a letter of intent whereby the Company intends to acquire 100% of Loud Seeds, LLC along with the Loud Seeds brand and all of its related assets.
The significance of Loud Seeds is that it is a multiple cannabis cup winner for its seeds and clones, has flourished as innovators in developing premium quality cannabis products to meet the dynamic consumer demands. The principles over the past 20 years have developed a vast collection of award-winning strains and has been inducted into the High Times Hall of Fame and the Top 40 Seed Banks of all time.
Swift Removal Could Open Big Doors In The Near-Term For Marijuana Stocks
Sessions removal has been quick, but his statements on cannabis have had a lasting effect on the stock market and the companies trying to do right by their consumers. The stance that Whitaker has taken on cannabis is in no way the be all end all, but his focus seems to be guided toward "hard drugs and the like that dramatically hurt citizens, cause violent crime in our communities, and those should be regulated." In this sense, marijuana has caused little harm to the greater community when compared to other drugs such as heroin or methamphetamine.
The hope has been set quite high however for the new Attorney General with one Rep. Earl Blumenauer even stating that this is a "major step forward for marijuana reform." Blumenauer also followed this up after noting that Rep. Pete Sessions would also be removed when he tweeted "Losing two Sessions in 24 hours is a major step forward for marijuana reform." All of this seems to be good news for the world of cannabis and the market that depends upon it.
Marijuana stocks have been the main topic in question with regard to cannabis policy reform, as the cannabis industry has quickly become a multi-billion dollar global market. The market is expected to be worth as much as $47 billion within the next decade, which means there is a lot riding on new federal legislation. Canada recently became the global epicenter of cannabis after recreationally legalizing the substance only a few months back.
Since that time, it appears as though there has been a domino effect in the way the world sees weed. Marijuana has gone from a propagandistic nightmare in the early and mid 20th century, to one of the most promising industries of the modern day.
Cannabis has made its way into everything from biotech and pharmaceuticals to packaging and real estate. This broad aspect of the market has helped to illustrate just how important cannabis is to the future of North America and potentially the rest of the world. As cannabis may be broad, the industry still depends on the growers and retailers of physical product. These companies have been subject to benefit the most from the recent news about Sessions, and the impact will likely be felt throughout the marijuana ecosystem.
The news about Sessions may seem like a light at the end of the tunnel, but there is still a lot of growth currently being undertaken throughout the marijuana market. Only time will tell how great the effect of Jeff Sessions removal will be, but as for now, things continue to look positive for the world of cannabis. Companies like Next Green Wave (NGW) have already taken big steps to carve out a leading roll in one of the worlds biggest marijuana markets in anticipation of big industry momentum ahead.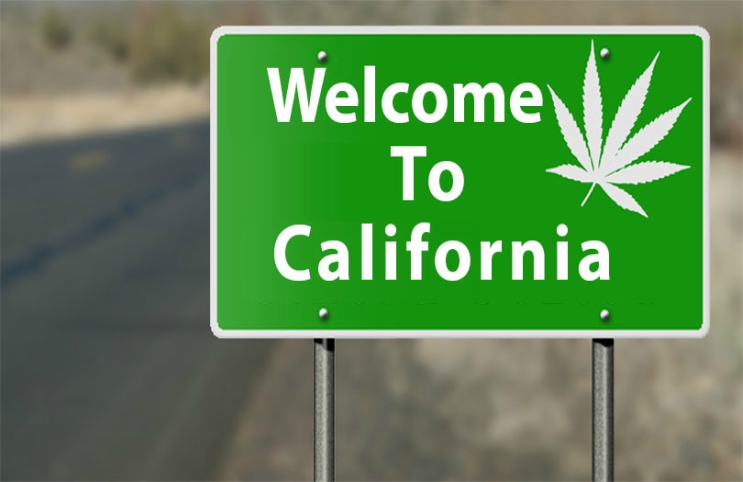 Pursuant to an agreement between an affiliate of MAPH Enterprises, LLC (owners of MarijuanaStocks.com), Midam Ventures LLC and Next Green Wave (NGW), Midam has been paid $150,000 from Next Green Wave (NGW) for a period from October 1, 2018 to November 8, 2018. Midam has been compensated an additional $100,000 and has extended its period of coverage to December 8, 2018. We may buy or sell additional shares of (NGW) in the open market at any time, including before, during or after the Website and Information, to provide public dissemination of favorable Information about Next Green Wave. Please click here for full disclaimer
---
MAPH Enterprises, LLC | (305) 414-0128 | 1501 Venera Ave, Coral Gables, FL 33146 | new@marijuanastocks.com