Looking For Marijuana Stocks To Buy? Here 2 To Know About
Marijuana stocks are still facing volatile trading to the end of the year. However, heading into 2023 there is a lot to be seen and done. The cannabis industry as a whole is still growing and going through many changes. Currently, cannabis is still illegal in the United States. In 2023 there will be several attempts to finally end cannabis prohibition. As well there is a push to enact cannabis banking legislation in the event the end of prohibition does not happen. For some time now the fight to pass some type of federal reform has been a huge catalyst for marijuana stocks.
So even if neither bills pass any positive news on the matter this upcoming year may still be a means to see better trading. That is why when a volatile pullback occurs it's a good time to look for marijuana stocks to buy. Even if you do not find yourself in buying opportunities you can still look for marijuana stocks to watch. Observing and learning about each company will give you better insight into which marijuana stocks are a better investment.
Also with cannabis becoming legal in more states, more companies stand a chance of reporting strong earnings in 2023. Solid earnings have also been a good catalyst for the cannabis sector. Many cannabis companies are executing various ventures and projects that will push the industry ahead even further. So if legal cannabis interests you the companies mentioned below are a few marijuana stocks to watch this upcoming year.
Marijuana Stocks For Your 2023 Watchlist
Ascend Wellness Holdings, Inc. (OTC:AAWH)
Ayr Wellness Inc. (OTC:AYRWF)
Ascend Wellness Holdings, Inc.
Ascend Wellness Holdings, Inc. engages in the cultivation, manufacture, and distribution of cannabis consumer packaged goods. Its cannabis product categories include flowers, pre-rolls, concentrates, vapes, edibles, and other cannabis-related products. Back on December 2nd, the company announced several conferences they would participate in.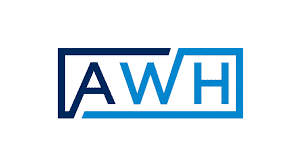 All of them have happened except for the ATB 11th Annual Institutional Conference. Mr. Neville and Ms. Koar will participate in the conference's Virtual Life Sciences Day, being held on Thursday, January 12, 2023. As well they will be available for one-on-one meetings. Contact your ATB representative to participate.
[Read More] 2 Marijuana Stocks To Watch At The End Of The Month
Ayr Wellness Inc.
Ayr Wellness Inc. a vertically-integrated cannabis multi-state operator, cultivates, manufactures, and retails cannabis products and branded cannabis packaged goods. On December 5th the company announced the start of "12 days of giving," a $ 100,000-holiday donation campaign.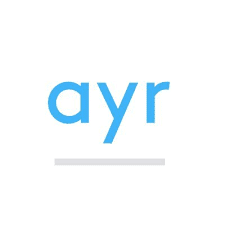 One that is dedicated to restorative justice initiatives. The campaign will run through December 16th, 2022, and proceeds will benefit those negatively impacted by cannabis prohibition.
Words From The Company
"Ayr's '12 Days of Giving' initiative aims to reinforce our commitment to being a Force for Good by activating twelve days of charitable giving across our retail footprint," said David Goubert, President of Ayr. "This marks Ayr's second year of the program, which is poised to directly benefit the families of those who have been incarcerated for cannabis offenses.
---
MAPH Enterprises, LLC | (305) 414-0128 | 1501 Venera Ave, Coral Gables, FL 33146 | new@marijuanastocks.com