Can These Small-Cap Pot Stocks to Watch Provide Higher Returns?
With such a wide variety of marijuana stocks to watch, how can we find the right one? Well, the term "right" is relative given that every investor has a different style and investing goal. Some pot stock investors are looking for quick growth stocks. These companies usually have a high amount of volatility and may have smaller market caps than the largest pot stocks. For that reason, small-cap pot stocks might just be the right call for some. For others, investing in larger and more stable marijuana stocks to watch may align more with their goals. As you can see, this comes down fully to personal preference.
[Read More]
With smaller cannabis stocks, investors should always make sure they know everything about the company. This means spending time to do thorough research involved in making an investment. But, with the internet, all of the information is at our fingertips. Investors looking at small cap pot stocks should also be aware of a company's liquidity. This comes in the form of volume. If a company is not trading a decent amount of shares, it may not be the best idea to get involved. On the other hand, if we can find a sweet spot with volume, there is a lot of potential profit to be made. With that in mind, here are two small-cap pot stocks to watch.
An Alternative Marijuana Stock to Watch
Auxly Cannabis Group Inc. (CBWTF Stock Report) is one of the leading royalty companies in the cannabis industry. For those not familiar, CBWTF stock has made its money off of providing capital to those who want to grow cannabis. After providing capital, Auxly then gets a portion of the grow as well as money on top for the loan amount. Since the demand for cannabis has shot up so dramatically in the past few months, Auxly has seen its demand move up as well.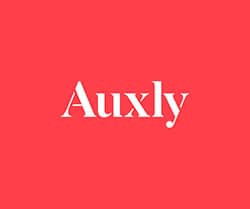 In addition to royalties, CBWTF stock has also benefited from the company moving into growing cannabis as well. Currently, it states that it has the capacity to grow around 170,000 kilograms of the stuff per year. The company has stated that it has a higher amount of potential to make money from vertically growing cannabis; than simply relying on growers. With that, CBWTF stock has managed to become more future proof. For that reason, it remains a leading cannabis stock to watch.
A Grower Pot Stock With Eyes Set on the Future
Aleafia Health Inc. (ALEAF Stock Report) is one of the leading producers of cannabis in North America. Although it hasn't gotten too much attention, ALEAF stock has performed quite well in the past few months. Recently, ALEAF stock was touted by investors for its potential listing on the NASDAQ. But, because it has not reached the barrier for size, this may be a waiting game. ALEAF stock has the potential to benefit from its acquisition of Emblem Inc. (OTC:EMMBF).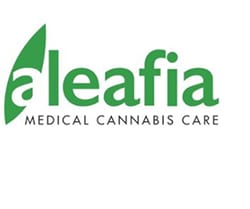 This acquisition should help to give the company access to more grow space and retail outlets. With this acquisition, Aleafia has stated that it has the potential to grow as much as 138,000 kilograms of cannabis per year. Although this does not make it the largest grower in the industry, the company is separate from other pot stocks due to its business model. For that reason, it remains a leading pot stock to watch.
---
MAPH Enterprises, LLC | (305) 414-0128 | 1501 Venera Ave, Coral Gables, FL 33146 | new@marijuanastocks.com