Can These Smaller Pot Stocks Grow Substantially in The Next Few Years?
When looking for a marijuana stock to watch, oftentimes investors will only focus on the large companies. This is not to say that large market cap pot stocks are not valuable, but rather that there is a lot of potential with the little guys. We can't discuss small-cap marijuana stocks without talking about the risks. With these smaller cannabis stocks, often times two factors apply. For one, volume tends to be lower than most other companies in the cannabis industry. This is simply due to their size, and how popular they are. Now, the volume isn't a major issue for marijuana stocks unless it is under a certain amount.
[Read More]
But, investors should always keep an eye on the amount a company is traded day in and day out. The second factor to consider about small-cap pot stocks is their volatility. Again, due to their size, these companies tend to be very volatile. Large quantities of trading can mean huge swings in price. This can either work in an investor's favor or not. The reality is that volatility is the risk one takes when investing in small-cap pot stocks and the cannabis industry at large. With these principles in mind, here are two small-cap marijuana stocks to watch for the industry's future.
A Leading Product Provider Pot Stock
KushCo Holdings Inc. (KSHB Stock Report) is still a relatively unknown marijuana stock to watch. The majority of KSHB stock's momentum has come from the products that the company produces. A few months ago, KSHB stock saw a sizable downtrend due to the vaping epidemic that swept the nation. Since that time, however, the company has managed to recover. In addition to selling vaporizer products, KSHB stock has benefitted from the companies entrance into the packaging market.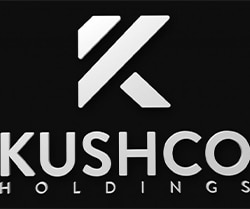 Cannabis packaging was how KushCo started its business and has since accounted for a large majority of it. The only worry that the company is facing currently is in its supply chain. With COVID affecting all areas of global product supplies, the company is attempting to work around this. But, KushCo remains a marijuana stock that has a very unique position in the cannabis industry. For that reason, the company continues to be considered a leading marijuana stock to watch.
A Risky Pot Stock That Could Pay off
Charlotte's Web Holdings Inc. (CWBHF Stock Report) is one of the larger CBD based marijuana stocks. Based out of Colorado, CWBHF stock has been able to capitalize on the growing demand for CBD in the U.S. and abroad. Back in 2018, the U.S. made the Farm Bill into law. Since that time, the company has been able to grow substantially, selling CBD infused products around the country. Because the company doesn't interact with physical marijuana, many believe that it may be a safer alternative than some pure-play pot stocks.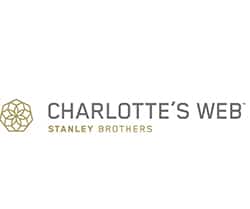 But, due to its size, CWBHF stock remains a more volatile company. Interestingly, it has been moving into creating more alternative products to help broaden its market. This includes the production of CBD infused pet products and more. With CBD use on the rise, many believe that it has a large number  of health benefits. With more studies showing this is true, it looks like CWBHF is in a very solid position in the cannabis industry. For that reason, it remains a leading marijuana stock to watch.
---
MAPH Enterprises, LLC | (305) 414-0128 | 1501 Venera Ave, Coral Gables, FL 33146 | new@marijuanastocks.com