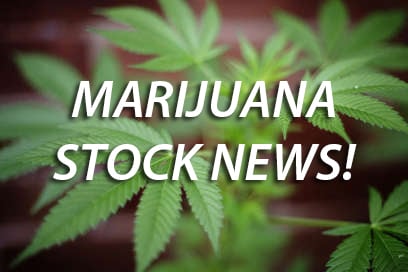 MJ Holdings Announces Definitive Agreement to Acquire Red Earth; Paris Balaouras to Assume CEO Role
MJ Holdings to acquire Red Earth, a holder of a provisional cannabis cultivation license  in Las Vegas, Nevada.
All-stock transaction; Red Earth unit holders will receive approximately 52.7 million common shares of MJ Holdings.
MJ Holdings, Inc. (MJNE), a member of the Bloomberg "Weed Index" announced today that it has entered into a definitive agreement to acquire Red Earth LLC, a Nevada company that holds a provisional license to grow cannabis in Las Vegas, Nevada. The transaction is expected to close during the fourth quarter of 2017, subject to certain approvals and closing conditions.
In connection with the acquisition, Paris Balaouras, Manager of Red Earth, and a seasoned entrepreneur, will serve as CEO of the combined company and will assume the role of Chairman of the Board upon the close of the transaction. Mr. Balaouras, will guide MJ Holdings as the company seeks to develop operations in the Las Vegas market, which legalized recreational cannabis earlier this year.
"This acquisition is a major milestone for MJ Holdings, as we seek to capitalize on the city's agritourism industry; with over 52 million annual visitors, Las Vegas is the perfect hub from which to build and develop brands and business extensions as legalized cannabis spreads to different states and countries" said Paris Balaouras, MJ Holdings' newly appointed Chief Executive Officer."
Adam Selkin, an advisor to the company, CEO of SLee 3 Consulting and a former investment banker, said, "I'm extremely excited to be part of this combined company and Paris Balaouras is the perfect manager to execute the company's business strategy; and with the recent investment by constellation brands into canopy growth, the public markets are starting to understand the value of a dominant cannabis brand in the market place."
Forward Looking Statements
Statements in this press release that are not purely historical facts, including statements regarding MJ Holdings' beliefs, expectations, intentions or strategies for the future, may be "forward-looking statements" within the meaning of the Securities Act of 1933 and the Securities Exchange Act of 1934, both as amended by the under the Private Securities Litigation Reform Act of 1996. Such statements consist of any statement other than a recitation of historical fact and may sometimes be identified by the use of forward-looking terminology such as "may", "might," "will," "should," "could," "predict," "project," "future," "potential," "seek to," "plan," "assume," "believe," "target," "forecast," "goal," "objective," "expect", "anticipate", "intend", "estimate" or "continue" or the negative thereof or other variations thereof or comparable terminology. The reader is cautioned that all forward-looking statements are speculative, and there are certain risks and uncertainties that could cause actual events or results to differ from those referred to in such forward-looking statements. These forward-looking statements, include, but are not limited to, statements regarding benefits of the proposed acquisition, anticipated future financial and operating performance and results, including estimates for growth. Important risks regarding the Company's business include the Company's ability to raise capital to execute its comprehensive business strategy; the integration of businesses and assets following an acquisition; competitors with broader product lines and greater resources; emergence into new markets; natural disasters, acts of war, terrorism or other events beyond the Company's control; and other factors identified by MJ Holdings from time to time in its filings with the Securities and Exchange Commission ("SEC"), which are available through www.sec.gov. However, the reader is cautioned that MJ Holdings' future performance could also be affected by risks and uncertainties not enumerated above. There are a number of risks and uncertainties that could cause actual results to differ materially from the forward-looking statements included in this communication. For example, the expected timing and likelihood of completion of the pending acquisition, including the timing of the pending merger that could reduce anticipated benefits or cause the parties to abandon the transaction, the ability to successfully develop the business, the occurrence of any event, change or other circumstance that could give rise to the termination of the agreement, the risk that the parties may not be able to satisfy the conditions to the proposed transaction in a timely manner or at all, risks related to disruption of management time from ongoing business operations due to the proposed transaction, the risk that any announcements relating to the proposed transaction could have adverse effects on the market price of MJ Holdings' common stock, there is no guarantee as to the trading price of the stock of the combined company and other factors. All such factors are difficult to predict and are beyond MJ Holdings' control. The Company disclaims and does not undertake any obligation to update or revise any forward-looking statement in this report, except as required by applicable law or regulation.