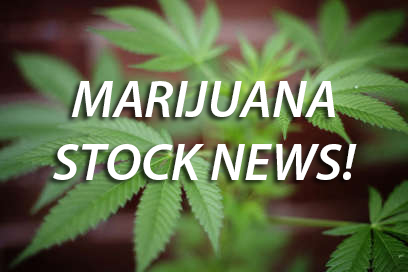 Cara Therapeutics Announces Dosing of Patients in Phase 2 Trial of Oral KORSUVA™ (CR845/difelikefalin) for Pruritus in Stage III-V Chronic Kidney Disease (CKD) Patients
Cara Therapeutics, Inc. (CARA), a biopharmaceutical company focused on developing and commercializing new chemical entities designed to alleviate pruritus and pain by selectively targeting peripheral kappa opioid receptors, today announced that the first patients have been dosed in a Phase 2 trial  of Oral KORSUVA (CR845/difelikefalin) for the treatment of pruritus in stage III-V (moderate-to-severe) CKD patients. CKD-associated pruritus (CKD-aP) is a condition that affects approximately 25% of pre-dialysis CKD patients, for which there are currently no approved therapies in the U.S.
"The initiation of this Phase 2 trial in pre-dialysis CKD patients is an important milestone in the development of Oral KORSUVA as a potential novel treatment option for moderate-to-severe pruritus in this patient population," said Derek Chalmers, Ph.D., D.Sc., President and Chief Executive Officer of Cara Therapeutics. "Throughout the remainder of this year, we plan to expand our clinical activities with Oral KORSUVA beyond CKD into additional patient populations, such as those with chronic hepatic and dermatologic conditions, in which treatment-resistant pruritus also remains a significant unmet medical need."
Phase 2 Trial Design
The Phase 2, multicenter, randomized, double-blind, placebo-controlled 12-week trial is designed to evaluate the safety and efficacy of three dose levels (0.25 mg, 0.5 mg and 1 mg, once daily) of Oral KORSUVA versus placebo in approximately 240 stage III-V CKD patients with moderate-to-severe pruritus. The sample size may be increased up to 480 patients (120 per treatment group) based on the results of an interim analysis that will be conducted when approximately 50% of the planned 240 patients have completed the 12-week treatment period.
The primary efficacy endpoint is the change from baseline in the weekly mean of the daily 24-hour Worst Itch Numeric Rating Scale (NRS) score at Week 12 of the treatment period. Secondary endpoints include change from baseline in itch-related quality of life scores at the end of Week 12, as assessed by the total Skindex-10 and 5-D itch scales, as well as the proportion of patients achieving an improvement from baseline ≥3 points with respect to the weekly mean of the daily 24-hour Worst Itch NRS score at week 12.
Top-Line Results from Phase 1 Pharmacokinetic Trial of Oral KORSUVA in Moderate-to-Severe CKD Patients
The Phase 1, open-label trial was designed to evaluate the safety and pharmacokinetic (PK) profile of once-daily doses of Oral KORSUVA administered over a period of one week to CKD patients with moderate or severe renal impairment. Once-daily dosing with Oral KORSUVA tablets of 0.25 mg, 0.5 mg or 1.0 mg was evaluated sequentially in three groups of patients with moderate renal impairment and three groups of patients with severe renal impairment (six groups total). PK blood samples were collected at prespecified time points during the treatment period after the study drug was administered. The graph below is representative of Day 1 exposure of Oral KORSUVA as represented by area under the curve (AUC).
The exposure levels demonstrated with Oral KORSUVA tablets were approximately equivalent to the exposure level achieved with 0.5 mcg/kg dose of I.V. KORSUVA that exhibited statistically significant and clinically meaningful reduction in itch intensity in hemodialysis patients with moderate to severe CKD-aP. The efficacy and safety data from the previous Phase 2 trial of I.V. KORSUVA in dialysis patients with CKD-aP were presented at the 2017 American Society of Nephrology's Annual Meeting.
A photo accompanying this announcement is available at http://www.globenewswire.com/NewsRoom/AttachmentNg/d02918dc-ebcf-4856-9197-5e53bf036a5f
About KORSUVA for the Treatment of CKD-Associated Pruritus (CKD-aP)
The U.S. Food and Drug Administration (FDA) has granted Breakthrough Therapy designation to I.V. CR845 for the treatment of moderate-to-severe pruritus in CKD patients undergoing hemodialysis. Breakthrough Therapy designation is granted to expedite the development and review process for new therapies addressing serious or life-threatening conditions where preliminary clinical evidence indicates that the drug candidate may demonstrate substantial improvement over existing therapies on one or more clinically significant endpoints. There are currently no FDA-approved drugs for the treatment of CKD-aP.