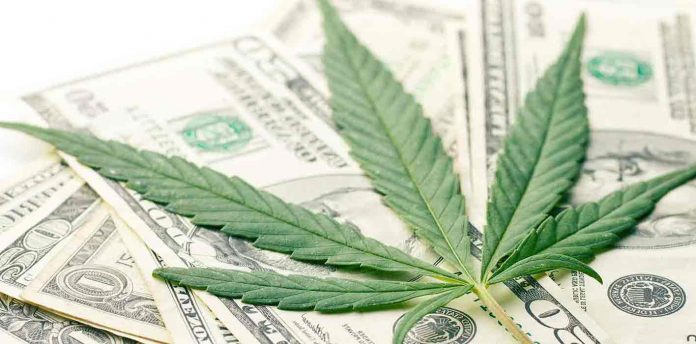 The marijuana stock market has been working with new and high investments from all around the world in the past few months. As more and more companies begin to make their introductions into the cannabis market, large investments from institutional businesses are fueling even more growth.
This new year has a large amount of variables to face for the world of marijuana, but it seems as though things are on the way up. 2018 was quite an up and down year for the substance with solid legislation going in place around North America and beyond. With this, however, there is still a large amount up in the air regarding where cannabis can go in the foreseeable future.
One of the best methods of telling how large a company can grow is by judging the amount of free cash that they have. This can come in the form of bought-deal offerings as well as simple large-scale investments into the business.
Next Green Wave (NXGWF) (NGW) is a premium seed-to-sale producer of cannabis. Based out of California, the vertical grower of marijuana has seen large amounts of success throughout the past year and looking well ahead into the future. One of the major benefits that they have seen has been an introduction of $21 million in raised financing. This will help them to purchase new assets, build out facilities and continue to develop their brand.
One of the main aspects of the cannabis market is that new businesses that would like to grow marijuana are extremely capital intensive. Next Green Wave has been able to make the most of their funds due to their verticality. The company has also received permits across California for the sale of medicinal and recreational cannabis. With as much as 35,000 square feet of grow space in the works and even more already built, Next Green Wave is one company to look out for in the new year.
In more recent news, Next Green Wave Holdings Inc (NXGWF) (NGW) made headlines on Friday when it announced that it had obtained all necessary state and local licenses for its site A production facility in Coalinga, California. Per the announcement, the newly issued licenses will allow the Company to carry out all its seed to sale operations in the state of California.
Leigh Huges, Executive Chairman of Next Green Wave Holdings Inc (NXGWF) (NGW), commented on the recent announcement, saying, "with the completion of our 35,000 ft² premium indoor Facility A imminent, we have received all of the state licenses necessary to move into production in 2019. This is a major milestone to see us into full operation in 2019."
Cronos Group (NASDAQ:CRON) is considered to be one of the largest players in the cannabis market by far. The company currently has a stockpile of as much as $1.8 billion in free-flowing cash. Their quarterly report showed that they had only around $30 million at the time, but after this they swiftly announced a new investment from the tobacco producer Altria (NYSE:MO).
The investment equals around $1.8 billion in equity which is a 45% stake in Cronos for Altria. Altria will also have the option of being able to raise their stake another 10% if they'd like in the near future. This large amount of cash being infused into the business will hopefully help them to move further into the international space on cannabis as well as building out more domestic operations to increase their output numbers. As one of the industry leaders, Cronos will continue to set an example for how large a cannabis copay can become in the modern day.
As more investments come into the cannabis market, the industry will likely continue to grow at a very rapid pace. Investors should continue to watch the cannabis market to see where the leaders in the industry go as the next year passes by.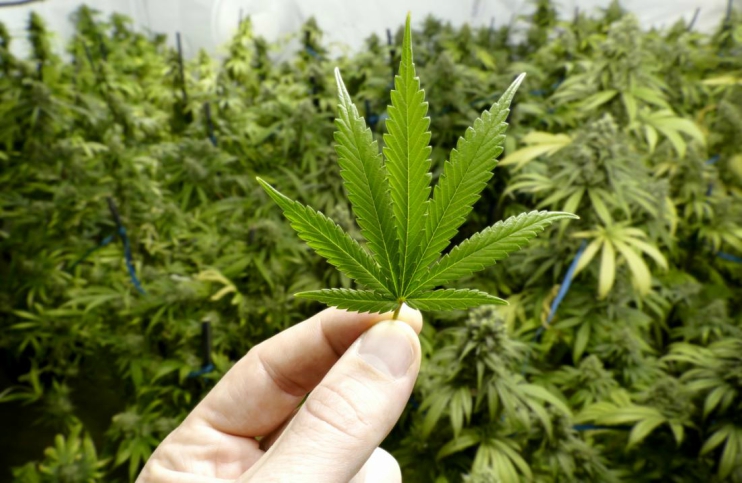 Pursuant to an agreement between an affiliate of MAPH Enterprises, LLC (owners of MarijuanaStocks.com), Midam Ventures LLC and Next Green Wave (NGW), Midam has been paid $150,000 from Next Green Wave (NGW) for a period from October 1, 2018 to November 8, 2018. Midam has been compensated an additional $100,000 and has extended its period of coverage to December 8, 2018. Midam has been compensated an additional $75,000 and has extended its period of coverage to January 8, 2019. We may buy or sell additional shares of (NGW) in the open market at any time, including before, during or after the Website and Information, to provide public dissemination of favorable Information about Next Green Wave.