Expectations can be a tough thing amidst marijuana stocks as often times it is difficult to predict what will go on in the industry. This sentiment is of course not limited to just pot stocks, but it is greatly applied here. One of the main reasons for the inability to predict pot stock movement comes from the infancy of the industry overall.
With any infant market, there is not much history to look at to make valid deductions. Instead, investors often times are trading off of speculation rather than intrinsic value. This seems to be the case with many, marijuana stocks, but it may not be that way for long. Since the beginning of the year, we have begun to see a shift in the sentiments coming from investors. This shift manifests itself in the form of heightened market stability, and some level of consistency in regard to gains.
But, we are in no way out of the water yet. It seems as though the industry is still very much subject to rampant price swings which are caused by everything from the news to other factors. But, moving forward it looks like there are definitely some interesting pot stocks worth watching. These companies are doing their best to avoid speculation, and rather be a part of the future of the industry.
This Marijuana Stock Looks to Take Over The CBD Market
Charlotte's Web Holdings (CWBHF Stock Report) (CWEB) is one of the leading CBD based pot stocks in the industry. The company has a long list of products utilizing CBD, that it produces for sale around the U.S. With this, it has stated that it generated around $70 million in sales during the first three quarters of last year. This resulted in an operating profit of around $3 million which is not incredible, but it is quite good considering other similar pot stocks.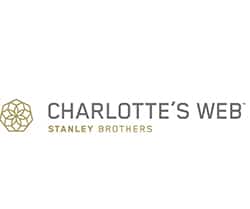 The company has been working with the FDA regulations regarding CBD, so that it can continue to produce life-changing products for its consumers. With this, it has gone into the production of topicals and oils which could be a large part of the cannabis market moving forward. CBD is subject to see some major growth during this year, but all remains to be seen for Charlotte's Web Holdings. For now, the company remains a key pot stock to watch.
Another Alternative Pot Stock
Scotts Miracle-Gro (SMG Stock Report) is another leading pot stock to watch. The company began its history as a producer of various gardening solutions for the consumer market. But, after seeing the potential it had to be a part of the cannabis market, the company quickly shifted gears only a few years ago. Now, the company has worked to target the cannabis market specifically with its wholly-owned subsidiary Hawthorne Gardening.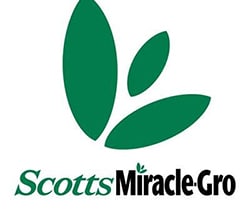 Hawthorne Gardening is a supplier of various tools and products used in the hydroponic method of growing cannabis. As a key alternative pot stock, the company offers a different type of exposure to the industry. With this in mind, it remains an interesting ancillary pot stock to watch moving forward.
---
MAPH Enterprises, LLC | (305) 414-0128 | 1501 Venera Ave, Coral Gables, FL 33146 | new@marijuanastocks.com