Are You Following These Marijuana Stocks?
When looking to buy marijuana stocks you must first understand a few things. For one it's important to get an understanding of the market. When you have a better know-how of the market and the cannabis sector it gives traders more confidence to invest. Next is building a list of cannabis stocks to watch. Building a list of potential cannabis stocks to buy gives you time to evaluate the performance of each company.
One thing to remember when doing all this is also to learn about the company as much as you can. You want to find any new or most recent information about the cannabis stock you are looking at. You want to make sure the companies financials are as well up to date. This gives investors a better understanding of whether a company is in debt or in good standings. Once you have gone through the basic info of a company looking at past and present trading patterns can hele as well.
The purpose of looking at a marijuana stocks trading pattern is to determine if investing in a particular company will pay off in the short or long term. From mid-2020 to now in 2021 marijuana stocks have been trading well outside of moments of volatility. Yet when some cannabis stocks begin to dip this presents a good buy opportunity before possibly bouncing.
Due to the current politics surrounding the cannabis sector, some marijuana stocks have launched to new highs. In addition to this many cannabis, stocks are seeing more investors taking a bigger interest in the cannabis sectors. So as things progress for the sector remember to always go through the above steps as starting point to investing in marijuana stocks in 2021.
Cannabis Stocks To Watch Right Now
Trulieve Cannabis Corp. (OTC:TCNNF)
Curaleaf Holdings, Inc. (OTC: CURLF)
Trulieve Cannabis Corp.
Trulieve Cannabis from mid-2020 to 2021 has been a top-performing marijuana stock to watch. The company runs its business by growing and produces products in-house and distributes its products to Trulieve branded stores. Over the last 3 months, the company has been sustaining its upward push in the market. From December to February TCNNF stock has been producing higher gains. In the first few weeks of December TCNNF stock saw gains of 9 percent from the 1st to the 17th.
Pushing forward overall for the December TCNNF stock hit subtle gains of 4 percent. Though some feel this push only produced a small increase during the month it all led up to the company seeing better trading. Heading into the new year TCNNF stock was able to keep climbing. From January 4th to the 15th had a 29 percent increase in trading.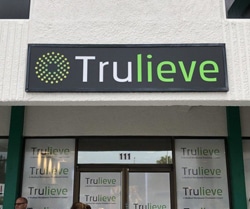 At the end of January, TCNNF stock had a bit of a dip but overall for January the company reached gains of 19 percent. Now that we have entered a new month February has brought even better trading. During the first 2 weeks of trading, TCNNF stock was able to hit new all-time highs. The company is currently up 19 percent. So far TCNNF stock has shown investors why this company is still a marijuana stock to watch in 2021.
Curaleaf Holdings, Inc.
Curaleaf Holdings, Inc. has been looked at as a better long-term investment even though in the short term gains have still been made. The company runs its business as an integrated medical and wellness cannabis operator in the United States. Since December CURLF stock has been showing healthy market momentum. In the first 3 weeks of December CURLF saw a decent push in trading that made gains of 15 percent. When companies start to show consistent upward trading it's a sign that more people are taking an interest by investing in the company.
As the month continued CURLF stock saw a total 8 percent increase in trading for December. Just like TCNNF stock this subtle push led to bigger gains as trading continued. Moving into January CURLF stock had a nice opening week of trading to start the new year. January 4th to 8th CURLF stock saw gains of 5 percent.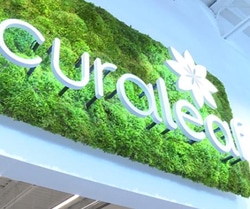 From the 8th to 14th CURLF stock had a nice rally that led to the company hitting 18 percent gains. Yet after the 14th, the company had a bit of a downtrend to close out the month of January. The first month of the new year produced a subtle 3 percent increase even though bigger percent gains were made during that time.
When February came around CURLF stock was able to continue to push higher in the market. In the first week of February CURLF stock reached gains of 12 percent. During the 2nd week of February CURLF stock was able to reach new all-time highs which showed investors that the company has solid growth potential. So far for February CURLF stock reached gains of 18 percent. As time goes on trading is looking good for the company which is why they are still a marijuana stock to watch.
---
MAPH Enterprises, LLC | (305) 414-0128 | 1501 Venera Ave, Coral Gables, FL 33146 | new@marijuanastocks.com