Best Ancillary Marijuana Stocks For 2023
Are you investing in marijuana stocks in 2023? The cannabis-related ancillary stock market suffered severe losses in 2022. Companies that support the cannabis sector but do not work with the plant itself are known as cannabis ancillary companies. The cannabis industry often receives assistance from many companies. Suppliers of cultivation and lighting equipment also aid the cannabis industry.
The continuous growth of legal cannabis markets is one potential development that could influence the ancillary cannabis sector in 2023. Demand for related goods and services is projected to rise as more states and nations legalize cannabis for medical or recreational use. This could open up prospects for new players in the market and motivate current companies to increase their product offers. When trading in a market like this, day and swing traders usually gain the most. Some long-term investors also elect to use short-term trading techniques in addition to their sizeable long-term investments in the cannabis sector.
In 2023, the stock market has been rising until March. Investors can currently purchase some of these marijuana stocks at significant discounts. For prospective cannabis investors, many of these stocks may prove to be the best long-term entry points or present a chance to profit from recent market volatility. Below is a list of the top 2 marijuana stocks to watch in 2023.
[Read More] 2 Marijuana Stocks To Buy This Monday 2023?
Top Ancillary Marijuana Stocks Before April
GrowGeneration Corp. (NASDAQ: GRWG)
Hydrofarm Holdings Group, Inc. (NASDAQ: HYFM)
GrowGeneration Corp.
GrowGeneration Inc. is renowned for operating and supplying hydroponic and organic growing facilities in the US. The business offers a variety of hydroponic, organic, and lighting alternatives to cannabis growers. GrowGen currently owns and operates 60 organic gardening companies in the US. The online presence of GrowGeneration.com has always been one of our main priorities. The website has become a one-stop e-commerce destination with over 10,000 products, from nutrition to lighting technology. During the next five years, the company plans to add more than 100 more locations to expand across the nation. In the third quarter of 2021, the company will construct the largest hydroponic garden facility in Los Angeles County.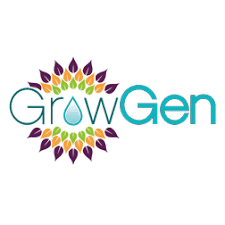 The company announced its fourth quarter and full year 2022 results on March 15th. More specifically, Q4 same-store sales fell by 51.9%, and net revenues fell by over 40% to $54.5 million. Moreover, gross profit fell from $23.1 million, or 25.5% of net revenues, to $9.6 million, or 17.6% of net revenues. Compared to a net loss of $4.1 million, or $(0.07) per diluted share, GrowGen suffered a net loss of $15.0 million, or $(0.25) per diluted share, in Q4 2022. Net revenue for the full year 2022 dropped by about 34.2% to $278.2 million, towards the upper end of the company's earlier target range. In line with the upper end of the company's previous guidance range, net revenue declined by about 34.2% to $278.2 million for the quarter.
GrowGen predicted net revenues in the $250 million to $270 million range for its full 2023 outlook. Moreover, the full-year Adjusted EBITDA for 2023 went from a $4 million loss to a $1 million profit. Net revenues in the $55 million to $57 million range for the first quarter of 2023, with an adjusted EBITDA loss of between $2 million and $4 million.
GRWG Stock Performance
On March 20th, the shares of GRWG finished at $3.38, down 27.62% in the last month of trading. GRWG stock is down 13.78% year to date, with a 52-week price range of $2.92-$10.79. According to CNN Business analysts, GRWG stock has a 12-month median price target of $4.25 per share. This would forecast a 26.11 percent increase over the last transaction price of $3.38.
[Read More] Top Cannabis Stocks To Watch Next Week
Hydrofarm Holdings Group, Inc.
Hydrofarm Holdings Group, Inc. is a well-known producer of agricultural equipment and supplies for hydroponic and controlled settings. The business consistently provides a wide range of marijuana-growing supplies. The company produces various products, such as temperature control systems, high-intensity grow lights and growth boosters. The business said on November 1st that it had acquired New Growers Equipment, Inc., a business with a number of cutting-edge goods and a recognizable name. To offer leading-edge reverse osmosis water filtration technology and solutions, the company partnered with AXEON Water Technologies in January.

The company announced its fourth quarter and full-year 2022 results, with Q4 net sales decreasing to $61.5 million compared to $110.4 million in Q4 2021. Hydrofarm sustained a gross Loss of $(0.5) million compared to a gross profit of $18.7 million. In addition, the Adjusted Gross Profit was $9.0 million compared to $23.3 million. For the fiscal year 2022, the company saw net sales decrease to $344.5 million compared to $479.4 million in Q4 2021. Also, Gross profit decreased to $29.3 million compared to $101.5 million. For the fiscal year 2022, the company sustained a net loss of $(285.4) million compared to a net income of $13.4 million in Q4 2022.
HYFM Stock Performance
HYFM Stock closed on March 20th   at $1.69, down 16.34% in the past month of trading. The stock has a 52-week price range of $1.18-$17.45 and is up 9.03% year to date. According to analysts at CNN Business, HYFM stock has a 12-month average price target of $2.13 per share. In this case, this would increase 26.49% from its last trading level of $1.69.
[Read More] Top Marijuana Stocks To Watch Before April
Ancillary Pot Stocks And Cannabis Investing In 2023
By examining their financial accounts and press releases, you might be able to determine which cannabis companies are the best on the market. Several seasoned traders actively place short-term trades on well-known cannabis companies to capitalize on the present market volatility. When starting a position, use technical indicators and chart patterns to help you locate the best market opportunities. Your chances of success will rise if you seek trading opportunities to profit from. Due to the volatility of the major marijuana companies, these might be some of the best ancillary marijuana stocks to follow this month.
---
MAPH Enterprises, LLC | (305) 414-0128 | 1501 Venera Ave, Coral Gables, FL 33146 | new@marijuanastocks.com