The month of August has been quite volatile for marijuana stocks. In only a few short months, we have seen the industry begin to take shape more than ever. Pot stocks have continued to prove themselves as a viable investment for the future. With so many variables going into which marijuana stocks to watch, it can be difficult to pick the right company to take a closer look at.
With so many options as well, the choices don't get any easier. One of the main things to look for is a company's commitment to the future. Many businesses have continued to innovate for the coming months. This means that as we hit projections well into the multi-billions over the next decade, some companies may be worth a closer look
A Marijuana Stock to Watch For August
1933 Industries (TGIFF) (TGIF) is a vertically integrated cannabis company with operations in the United States and Canada. But recent events could spark up more momentum for its business model. 1933 Industries received both Clark County and Nevada Department of Taxation final approvals for the transfer of its existing cultivation licenses to its new cultivation facility. What this will allow the company to do is begin the transfer of its cannabis plants.
[Looking For More] Access Full Marijuana Stock Details On 1933 Industries
This move will include 5,000 clones, and 200 mothers to populate the new facility. "We will start acclimatizing the plants in the new rooms and ensure that all life-support systems, such as temperature, irrigation, light and humidity controls are functioning as designed," said Mr. Tim Spencer, Director of Cultivation.
What're 1933's Next Steps?
1933 Industries owns licensed medical and adult-use cannabis cultivation and production assets, proprietary hemp-based, CBD infused products, and CBD extraction services. But these aren't just "no name" products. Its proprietary brands include AMA, Canna Hemp™, Canna HempX™, Canna Fused™, Canna Hemp Paws™, and Nineteen 33 THC.  The company also boasts a list of licensed brands as well. These include Birdhouse Skateboards™, OG DNA Genetics, Denver Dab Co., The Real Kurupt's Moon Rocks and Gotti's Gold.
Following the big move to the new facility, 1933 Industries plans to produce around 700-800 pounds of dried cannabis monthly that will be used for its AMA-branded flower and concentrate products. On top of it, this marijuana stock has also reported that it has been working with an engineering firm to customize the equipment that will be required to establish one of Nevada's largest hemp extraction facilities. And this is no small capacity. The facility's processing capacity is estimated at approximately 68,000 kgs. of hemp biomass or 150,000 lbs. per month, producing approximately 5,000 kgs. of full-spectrum oils or 4,500 kgs. of CBD isolate.
Other Marijuana Stocks to Watch
Curaleaf Holdings (OTC:CURLF) is one of the largest multi-state operators in the pot stock market. The company is based out of the U.S. and has been working to aggressively expand throughout the country. Currently, they have access to a wide variety of dispensary locations in the U.S. The company is a rival to large retailer MedMen Enterprises. It seems as though they do happen to have a competitive edge.
With around $900 million in sales subject for 2020, Cureleaf Holdings is a pot stock to watch for the near future of the industry. Additionally, their acquisition of Grassroots could add around $350 million in sales to the companies overall total. That equals over $1.2 billion which is quite a hefty amount.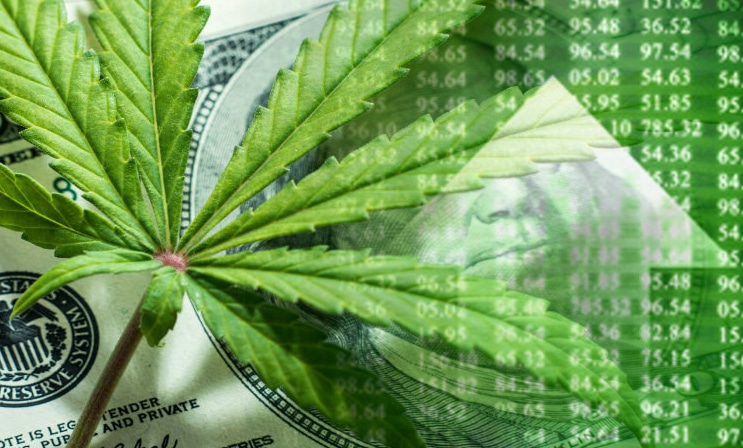 Pursuant to an agreement between an affiliate of MAPH Enterprises, LLC (owners of MarijuanaStocks.com), Midam Ventures LLC and 1933 Industries Inc. (TGIFF) (TGIF), Midam is being paid $25,000 a month for coverage on 1933 Industries Inc. (TGIFF) (TGIF), for a period from August 1, 2019 to February 1, 2019. As of August 1, 2019, we have been paid $50,000.  We may buy or sell additional shares of 1933 Industries Inc. (TGIFF) (TGIF) in the open market at any time, including before, during or after the Website and Information, to provide public dissemination of favorable Information about 1933 Industries Inc. (TGIFF) (TGIF). CLICK HERE FOR FULL DISCLAIMER
---
MAPH Enterprises, LLC | (305) 414-0128 | 1501 Venera Ave, Coral Gables, FL 33146 | new@marijuanastocks.com