During the trading day on April 20th, we saw some decent gains for many of the most popular marijuana stocks in the industry. The cannabis market has remained extremely volatile for quite some time now, but we are seeing periodic marijuana stock gains in the industry. We can break this volatility down into two factors. For one, the coronavirus has wreaked havoc across world markets, and not just on pot stocks. In the past three weeks, we have witnessed billions in value lost across the whole stock market. The cannabis market has sadly received a large amount of that loss in only a short period of time.
[Read More]
The other part of this volatility stems from the overarching fears of less than stellar growth in the cannabis industry. This less than stellar growth is predicated upon cannabis stocks not meeting their targets for the near future. But, we have seen a massive rise in demand for marijuana across North America. This means that we could see a rise in pot stock value moving into the next few weeks.
But, as 4-20 comes and goes, it's worth watching some distinct pot stocks to see what kind of price action they can achieve. During the trading day, we saw some of the largest cannabis stocks, rise by around 3-7%. This number represents bullish trading sentiment that has come and gone in waves in the past few weeks. Although we are seeing a lot of losses, we are still witnessing some key growth in the industry. With that in mind, these two pot stocks are definitely worth watching.
Marijuana Stock to Watch: A Leading Mid-Tier Cannabis Grower
OrganiGram Holdings Inc. (OGI Stock Report) is quite a popular cannabis stock that is also listed on a large U.S. exchange. The company has made its name by producing cannabis outdoors in one of the most efficient grow operations in the market. Its claim to fame is a three-tiered grow system that allows it to grow more marijuana per square foot than almost any other weed producer. The company recently released its quarterly result, showing less than stellar gains. The majority of this can be attributed to the coronavirus pandemic, but the company does share a part of the blame.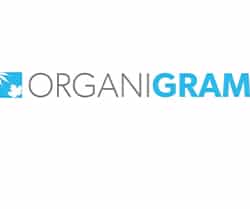 The hopes are that as soon as this pandemic comes to a stabilization point, OrganiGram can begin to get on track once more. In the meantime, the company has been working to reduce its operating costs to help stay on track for profitability in the next quarter. Many investors are watching OrganiGram for the long term as opposed to in the next few months. The long term seems to be where the companies true potential can be seen.
Marijuana Stock To Watch #2: Another Mid-Tier Marijuana Producer
Village Farms International Inc. (VFF Stock Report) is very similar to OrganiGram Holdings in both its efficiency and production methods. The company has remained in the mid-tier of growers as it does not produce enough to put it in the highest category of cannabis stocks. The company began after creating a joint venture with Emerald Health Therapeutics known as Pure Sunfarms. Last year, the joint venture produced almost 80% in gross margins which is quite good considering other growers in the industry.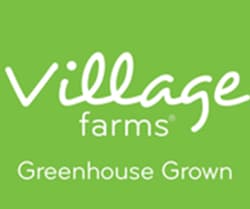 In addition, it posted sales of around $62 million for the year which is also a very respectable amount. With a valuation of around $170 million, the company has stated that its revenue is continuing to grow at a very substantial rate. Currently, the stock trades at around $3 as of 4/20/20. During the trading day, it posted gains north of 5% which is more than most gained during the day. As we continue to watch Village Farms, the company continues to show its potential as a pot stock to watch.
---
MAPH Enterprises, LLC | (305) 414-0128 | 1501 Venera Ave, Coral Gables, FL 33146 | new@marijuanastocks.com