January has already shown that it is quite a positive month for the world of marijuana stocks. As always, some companies have managed to show a large amount of return on their promise to innovate, with most of those being the pure-play growers of cannabis. The big players in the market seem to be leading the charge as far as growth is concerned, but the market cap is not always a perfect identifier of the industry leaders.
One of the best things to look for when investing in marijuana stocks is the amount of innovation that a given company is putting forward. Companies with new growth methods or new ways of doing business seem to be the ones attracting the most investor attention.
Next Green Wave (NXGWF) (NGW) is one of the most innovative marijuana stocks that we have seen enter the market. NGW made headlines only a day or two ago after they stated that they would be signing into a licensing agreement with Intrexon Corporation (XON). The new deal will effectively allow Next Green Wave to use Intreoxon's technology which will help them to produce cannabis much faster and much more effectively.
As one of the major players in the Californian marijuana market, Next Green Wave has quite a large market that they are able to work within. This collaboration is only one of many that have occurred in the marijuana industry, but they continue to highlight the amount of new tech that can be applied all throughout the industry.
The first phase of the collaboration between the two will help Next Green Wave to produce plantlets for sale to the open market and third-party producers of marijuana. The technology licensed by Intrexon is based on the idea of tissue culture technology which basically means being able to produce large quantities of the best cannabis plants, for much cheaper than normal means.
Tissue culture allows for many plants to be made from one mother plant which can actively increase yields substantially. Mike Jennings, Chief Operations Officer for NGW stated that "We believe Intrexon's next-gen tissue culture approach will enable high volume propagation of cannabis varietals, ensuring product integrity and consistent performance to offer to our customers." All in all, this collaboration should be an exciting place to look for the future of the marijuana industry.
CannTrust Holdings (CNTTF) is one of the latest marijuana growers to look for around 100,000 kilograms in capacity. If they are able to achieve this goal, it would make them one of the largest producers of cannabis within the Canadian market. The only issue with this new and heightened production is that they are awaiting the proper permitting to begin. This has made them only more creative in their pursuit, as they are now looking for new opportunities throughout the nation to begin working toward reaching this goal.
In other news, CannTrust has also been working to begin making a move onto a U.S. exchange as so many other large Canadian cannabis stocks have done. Of course, this is somewhat speculation, but it does seem very possible that they could make this play in the near future. All in all, CannTrust remains an interesting company to watch as the industry settles down in the coming months.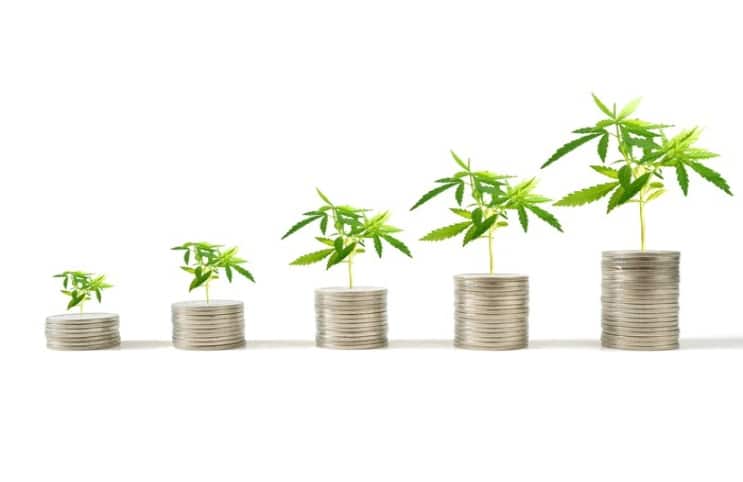 Pursuant to an agreement between an affiliate of MAPH Enterprises, LLC (owners of MarijuanaStocks.com), Midam Ventures LLC and Next Green Wave (NGW), Midam has been paid $150,000 from Next Green Wave (NGW) for a period from October 1, 2018 to November 8, 2018. Midam has been compensated an additional $100,000 and has extended its period of coverage to December 8, 2018. Midam has been compensated an additional $75,000 and has extended its period of coverage to January 8, 2019. Midam has been compensated an additional $50,000 and has extended its period of coverage to February 8, 2019. We may buy or sell additional shares of (NGW) in the open market at any time, including before, during or after the Website and Information, to provide public dissemination of favorable Information about Next Green Wave. "For full disclaimer, click here"
---
MAPH Enterprises, LLC | (305) 414-0128 | 1501 Venera Ave, Coral Gables, FL 33146 | new@marijuanastocks.com