How did Marijuana Stocks and the Cannabis Industry Perform in the Month of June?
This year has been quite up and down for marijuana stocks. As we started 2020 on a high note, quickly the coronavirus pandemic took over. For a few months, we saw marijuana stock prices shoot down alongside the rest of the stock market. But since mid-March, the cannabis industry has been trending upward. In that time period, we have witnessed overall gains ranging from 70-150% respectively. But, because of the coronavirus, we are forced to take every month separately.
[Read More]
And with that in mind, we can use the months prior to help deduce where the cannabis industry could be headed. With so many pot stocks to watch, we cannot pick any one trend that can cover them all. But, we can make some educated decisions about what might happen in the short and long term. It appears as though Covid-19 is also far from being over. Because of that, we should expect the unexpected moving into the next few months. As we near the end of Summer, the next few months will be extremely critical to the future of the cannabis industry at large. With that in mind, let's see how June affected pot stocks.
Looking At The Month Of June For Marijuana Stocks
In the month of June, we saw major marijuana stocks like Aphria Inc. (APHA Stock Report) and Canopy Growth Corp. (CGC Stock Report) shoot up by significant amounts. Other more surprising gains occurred for HEXO Corp. (HEXO Stock Report), which also shot up by a solid amount. This comes as a surprise because the company was scheduled to be de-listed from the NYSE due to its low share price. Of course, we can't say that the month of June was all good for marijuana stocks as it seems to be a mixed back. News coming out about coronavirus case numbers had a steep effect on cannabis stock prices.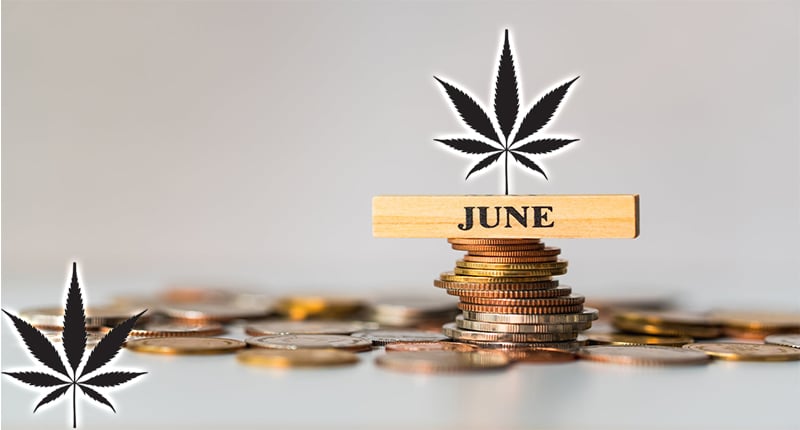 But, bullish interest and sentiment in the industry seemed to remain strong despite some days of losses. In terms of the broader cannabis industry in the U.S., we saw sales numbers shoot up vastly. As the COVID pandemic continues, more and more people are turning to cannabis to bide their time. This means that the demand for marijuana around the U.S. may continue to rise as long as this pandemic is around. States such as Illinois, who only legalized marijuana recently, stated that it had higher sales in June than in months prior. With this in mind, it seems as though marijuana stocks could be headed in the right direction.
Moving Forward For The Cannabis Industry
On the first day of July 2020, we saw a lot of solid gains in the cannabis industry. While this may not be an overall trend, it definitely has gotten us off to a good start. Analysts have stated that the month of July could be very solid for pot stocks as several large companies are set to release their earnings. This involves OrganiGram Holdings Inc. (OGI Stock Report) as well as Aphria.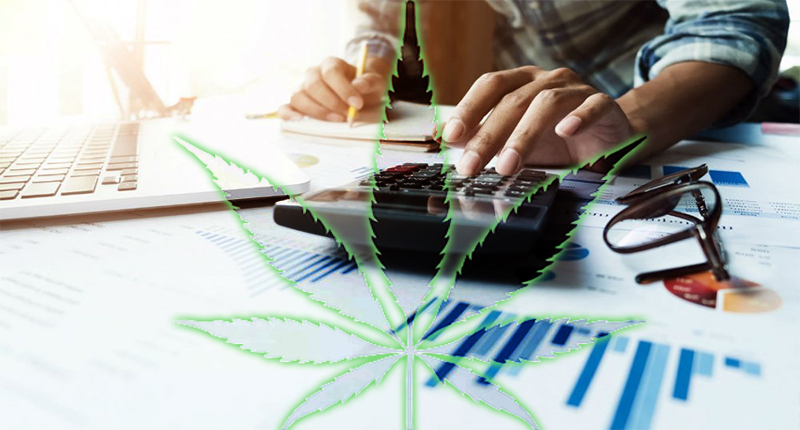 There are no guarantees as to what these earnings reports will look like, but we all can only hope that they will be good. One thing that we do know for sure is that COVID cases seem to be on the rise. Any time there is an announcement about new cases, the entire stock market panics. With that in mind, investors should always be watching the market to see what type of movement is occurring.
---
MAPH Enterprises, LLC | (305) 414-0128 | 1501 Venera Ave, Coral Gables, FL 33146 | new@marijuanastocks.com