Just How Well Can Pot Stocks Do In The Month of July?
The month of July has already gotten off to a flying start for marijuana stocks. During the trading day on July 1st, we saw several leading pot stocks to watch surge up in the single percentage range. Although this is not a major increase in value, it definitely is a good sign. Since mid-March, we have witnessed the cannabis industry mostly be filled with the bulls. These bullish investors have helped to bring marijuana stock values up by as much as 160% in some cases during that time period. But, pot stock investors are looking for one thing; stability. Stability has definitely not been a characteristic of cannabis stocks in the past few years. But, it does look like we are getting closer and closer to seeing this become the norm.
[Read More]
Stability in the cannabis industry is characterized by less volatile jumps and drops in value. And while there are no certainties about the future of the cannabis industry, there are definitely some things we can predict. For one, projections for the cannabis industry as a whole continue to rise. This means that we could see a large majority of the growth occur in the next five to ten years. But, many marijuana stock investors usually trade in the short term. This is a valuable way to trade, but it appears as though the long term is where the majority of the potential for pot stocks lies.
A Marijuana Stock With Potential To See More Gains
The Supreme Cannabis Company Inc. (SPRWF Stock Report) is still a relatively unknown marijuana stock in the cannabis industry. SPRWF stock has benefitted from greater consumer interest in extremely high grade cannabis. For those who don't know, Supreme Cannabis works by producing ultra high end marijuana that supposedly give consumers a unique experience. The company states that its products are some of the highest quality on the market. One of the things that separate SPRWF stock from other cannabis growers is the market that it works in.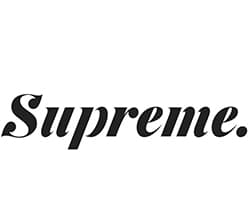 High-end cannabis is still a very small segment of the cannabis industry which means that it is very competitive. Because Supreme Cannabis is one of the most well-known players in this side of the cannabis industry, SPRWF stock has remained in the public view. The company is still considered to be a small-cap pot stock which means that it can be more volatile than most. But, some investors can potentially use this volatility to their advantage. For the 2020 year, Supreme Cannabis has stated that it projects around CA$150 million in revenue at the low end. If this is true, it would definitely make it a marijuana stock to watch.
Another Vertical Cannabis Grower Pot Stock
Village Farms International Inc. (VFF Stock Report) is considered to be one of the smaller pure-play pot stocks to be listed on the NASDAQ. VFF stock has gained quite a lot of notoriety for its business model. The company has managed to grow more marijuana per square foot than almost any other company. Since mid-March, VFF stock has shot up by as much as 120%. But, in the past three weeks, it has shot down closer to a value level.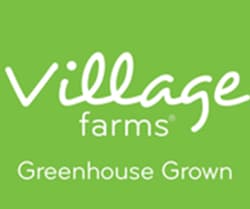 In the past five years, VFF stock has shot up by as much as 750% which is staggering. With more people purchasing cannabis in the past few months than almost ever before, investors are once again beginning to take note of the pure-play pot stocks. This has made VFF stock a hot commodity in the industry. Whether or not it can continue to compete with the largest marijuana stocks remains unknown. But for now, it definitely seems like a solid pot stock to watch.
---
MAPH Enterprises, LLC | (305) 414-0128 | 1501 Venera Ave, Coral Gables, FL 33146 | new@marijuanastocks.com