By now we're sure that everyone in the industry including those trading marijuana stocks have gotten a little taste of what propagan….I mean investigative journalism looks like (insert sarcasm here). Conveniently, during the after hours of the market on Thursday September 14 – the day that companies like Tilray (TLRY), Canopy Growth (CGC) (WEED), Cronos Group (CRON), Emblem (EMMBF)(EMC), Aurora (ACBFF)(ACB), The Green Organic Dutchman (TGODF)(TGOD), Integrated Cannabis Company (ICNAF)(ICAN), InMed (IMLFF)(IN), Aphria (APHQF)(APH), OrganiGram (OGRMF)(OGI) and countless other Canadian marijuana stocks were approaching all-time highs – a media outlet put out an article that in our opinion was specifically designed to scare investors that have been flooding into the booming cannabis market.
It's no secret that Canada is about to experience a big boom and we're already seeing a number of Canadian cannabis companies target the global arena for international trade & distribution. So let's pick apart this fear piece because, in our opinion, this is not a new thing either. What the article highlighted were long-standing rules that have already been in place & then dressed it up by adding in some SERIOUS speculative opinions.
First & Main Topic:
"The U.S. Customs and Border Protection agency will continue to apply long-standing U.S. federal laws and regulations that treat marijuana as a banned substance — and participants in the cannabis industry as drug traffickers — who are inadmissible into the U.S. Although some U.S. states have eased marijuana laws, the U.S. continues to maintain a federal prohibition that applies at the border, said Todd Owen, executive assistant commissioner for the Office of Field Operations, who gave POLITICO a detailed preview of how CBP will apply longstanding rules."
The key here is "Long-standing"…pot has always been federally illegal; that's not a secret. There's always been a risk that the Feds would intervene but they haven't, at least in the US.
Comment from the Horse's Mouth
"Our officers are not going to be asking everyone whether they have used marijuana, but if other questions lead there — or if there is a smell coming from the car, they might ask," Owen said. Likewise, marijuana residue, which can linger for weeks inside a car, could be detected by CBP inspection dogs and lead to further questioning, he noted. If asked about past drug use, travelers should not lie, he said. "If you lie about it, that's fraud and misrepresentation, which carries a lifetime ban."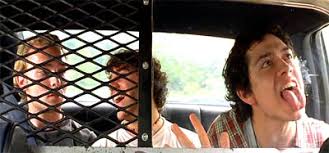 Wait…if you're smoking weed at the border, or if you lie about smoking weed at the border, the border patrol will detain or ban you? Is this real life? Of Course They Will & Could! Don't be a stupid stoner; this isn't Super Troopers and Rabbit isn't going to come around the bend to distract the police; there aren't any shnozberries in this story!
If a traveler admits to past use of any illegal drugs, including marijuana, the traveler will be found to be inadmissible into the United States.
 Again, this seems like a far stretch by such a well-known media outlet to suggest the extremes that they have (just our opinion). These rules ARE NOT NEW.
So, let's address the final straw here; the one that talks about investors. This is probably the most muddied interpretation of the law that I have personally seen.
"The criteria for inadmissibility to the United States are laid out in Section 212 of the U.S. Immigration and Nationality Act. The statute lists criteria that make foreigners ineligible to receive visas and ineligible to be admitted into the U.S. These include anyone 'who is determined to be a drug abuser or addict,' as well as anyone who "is or has been an illicit trafficker in any controlled substance," or who has assisted in trafficking, or obtained financial benefit from the activity."
Here's a link to this particular section of the U.S. Immigration and Nationality Act.
Last time we checked, Canadian cannabis companies weren't "trafficking" drugs into the US and likewise, at last check, none of the publicly traded US marijuana companies weren't preoccupied with hiring "Heisenberg's" to traffic weed across the northern border of the US. At the end of the day, it comes down to what is or is not "illicit activity ".
Question: If I'm an investor in Canada who invests in a publicly traded, SEC reporting company that is in the cannabis industry, the term "illicit" has a very loose designation in my opinion. Technically all cannabis is illegal according to the federal government but then again, a lot has changed this year. There is resounding support for decriminalizing Cannabis with new bills coming to the table. On top of this, even US Officials are investing in marijuana stocks.
U.S. Senate candidate Gary Johnson of New Mexico is disclosing his personal financial interests in the cannabis sector. Johnson said in Senate filings obtained by The Associated Press that he owns stock worth more than $250,000 in the Nevada cannabis company Kush and has a profit-sharing agreement with a cannabis-focused investment management business. He's a former governor and presidential candidate.
Johnson also reported capital gains from the sale of stock in Cannabis Sativa, where he previously served as CEO. Is it likely that the US border would ban him? And who else is investing in pot stocks right now? It's not just "the kids" anymore. There are institutions, funds, and experienced investors who see the potential.
As of now, 46 states have laws permitting or decriminalizing marijuana or marijuana-based products. Washington D.C., Puerto Rico, Guam, and a number of tribes have similar laws. President Donald Trump even said he "probably will end up supporting" the bill on June 8. Sens. Elizabeth Warren, D-Mass., and Cory Gardner, R-Colo., presented the bill referred to as the STATES Act that would give states the right to legalize or decriminalize marijuana within their borders without federal interference, presented the Bill.
The same day, twelve governors, from West Coast states that had legalized cannabis for adult use, plus Maryland, New Jersey, New York, North Dakota, and Pennsylvania, sent a letter to Congress urging passage of the measure.
All of this doesn't add up in my opinion. At a time that marijuana stocks are soaring, and significant steps are being made for further legalization we "all of a sudden" see a "major report" that brings to light such laws that have been in place for quite some time now.
On top of this, Canada has preemptively addressed topics related to US laws. The Canadian government officials have released public service announcements to educate the public, including one warning citizens not to take marijuana over the border.
The mayor of Windsor, a border town to the United States, Drew Dilkens even said in an interview that, "The punishment for a Canadian who is crossing the border with marijuana (is that they) can actually be banned from the United States for life, so it's a very serious consequence for people who live here and rely on access to the U.S. market to see family, to see friends, to see shows, to buy groceries and just to experience the best this region has to offer, which is being able to go to another country about 10 minutes away."
It seems to me that the border patrol will be much more concerned with those trafficking marijuana or using marijuana prior to the border than they would with the 55-year-old blue collar worker who has shares of a pot stock in their retirement portfolio –
"Please, sir pull out your Etrade app and let me check your trading account."
Probably not something that border agents will be saying on the regular as far as I see it.
In short, "weak hands get shook," and so many newbies got shook today and yesterday because they didn't stop to think, "Could this even be implemented?"
Don't people think border agencies have better things to look for with entrants into the United States? You got shook, plain and simple because bankers, hedge funds, pension funds, and home offices know many of you will poop your pants at the word, "BOO"! As I tweeted this morning and last night exactly how it would go down, it did, and I want you guys and gals to be smarter. This isn't the first time we have seen some saber rattling in Pot Stocks, and it most likely won't be the last. So don't be angry at the hacks in the media that will play on your fears, be mad that you got suckered and don't let it ever happen again.
J. Spatafora
@WolfOfWeedSt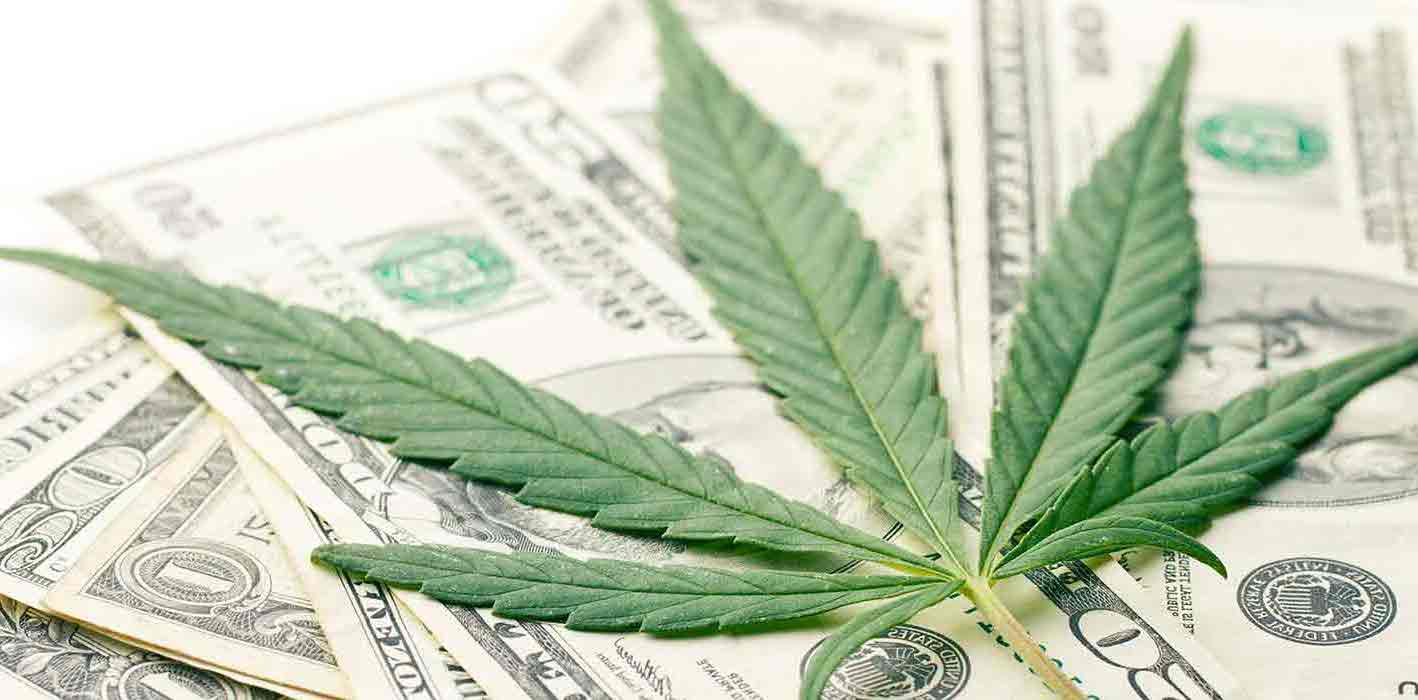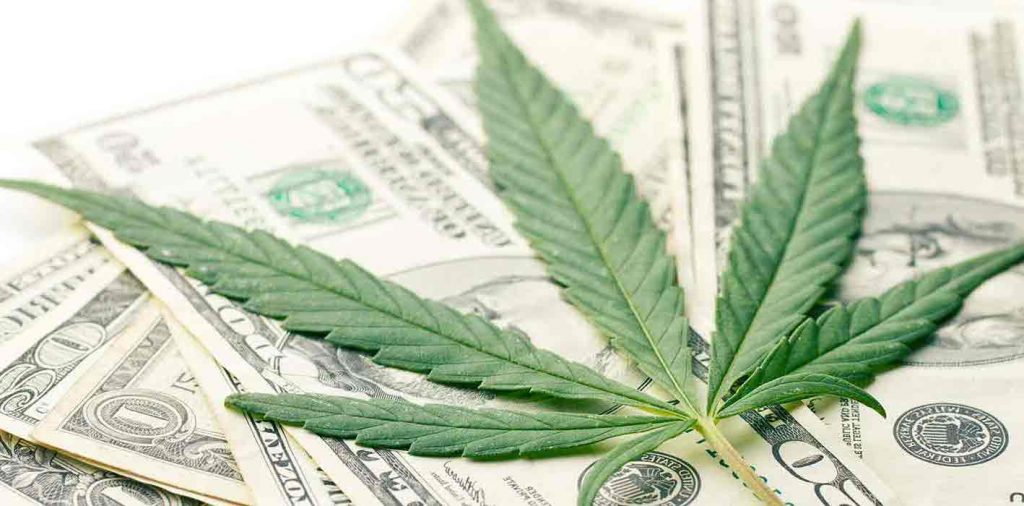 Disclaimer: Pursuant to an agreement between an affiliate of MAPH Enterprises, LLC (owners of MarijuanaStocks.com), Midam Ventures LLC and Integrated Cannabis Company, Midam is being paid $25,000 per month for a period of 6 months beginning September 4, 2018, and ending March 9, 2019. We own ZERO shares of Integrated Cannabis Company. We may buy or sell additional shares of (ICNAF)/(ICAN) in the open market at any time, including before, during or after the Website and Information, to provide public dissemination of favorable Information about Integrated Cannabis Company. The principles of MAPH participated in the IPO for The Green Organic Dutchman Holdings, Ltd. (TGOD) & own a collective 353,624 shares which are restricted for 6 months from the IPO date of 5/2/2018, 30,000 free trading shares & 221,898 warrants. The principals of MAPH intend to sell their positions in (TGOD) for profit. MAPH nor any of its principals have been compensated for any material related to (TGOD). As of September 14, 2018 a member of MAPH Enterprises LLC holds 106,500 freely trading shares of The Green Organic Dutchman (TGODF) purchased in the open market. These may be sold at any point. This disclaimer will be updated at such time. As of September 14, 2018 a member of MAPH Enterprises LLC holds 32,975 freely trading shares of Aurora (ACBFF) purchased in the open market. These may be sold at any point. This disclaimer will be updated at such time. As of September 14, 2018 a member of MAPH Enterprises LLC holds 3 Put options of Tilray (TLRY) Expiring Dec 21. These may be sold at any point. This disclaimer will be updated at such time. As of September 14, 2018 a member of MAPH Enterprises LLC holds 15 Call Options Of Canopy Growth (CGC) expiring on October 19. These may be sold at any point. This disclaimer will be updated at such time. As of September 14, 2018 a member of MAPH Enterprises LLC holds 76 Call Options of Cronos Group (CRON) Expiring October 19. These may be sold at any point. This disclaimer will be updated at such time.
---
MAPH Enterprises, LLC | (305) 414-0128 | 1501 Venera Ave, Coral Gables, FL 33146 | new@marijuanastocks.com