In the past month or two, we have seen some real positive sentiment creep its way back into the cannabis industry. With a handful of leading marijuana stocks reporting better than average and better than expected earnings, marijuana stocks have been on the up and up. But, with the coronavirus still affecting marijuana stock prices on a widespread basis, it is hard to predict what will happen in the near future. For now, however, it does seem as though the cannabis industry is headed in the right direction. Many leading cannabis stocks have continued to show positivity in the face of large adversity. And despite the laws and the public going to bat with the industry, pot stocks have still managed to grow quite broadly.
[Read More]
With this in mind, it seems as though there are a few key options when it comes to searching for a marijuana stock to watch. These companies may not be the most popular choices, but they definitely have a lot to offer. While most investors tend to focus on size as the most important factor, the real importance comes down to the numbers that a cannabis stock is producing. These numbers include production amount (if a pure-play pot stock), profitability, debt, and others. But, with these in mind, the two pot stocks mentioned below are definitely worth keeping an eye on.
A Leading Pharmaceutical Marijuana Stock to Watch
AbbVie Inc. (ABBV Stock Report) is not one of the most popular pharmaceutical pot stocks, but it does deserve to be on that list. The company currently has a drug known as Marinol, on the market. This drug was one of the first pharmaceuticals utilizing cannabis to be approved by the FDA (alongside two others). The drug was created to help those who are undergoing chemotherapy, deal with the side effects including nausea and vomiting. In addition, it can also help to stimulate appetites in patients that do not have one. The company has been able to continue increasing its revenue on a yearly basis for around four years now. The company has also seen its operating income increase steadily during that time period as well.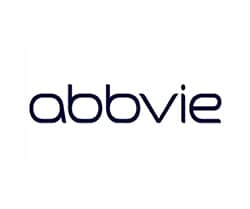 Marinol has helped to bring the company into the limelight, but it has also helped to give the company greater profitability than most others. As a pharmaceutical marijuana stock, the company does not have the same amount of exposure to the cannabis market as others. This means that it could be a solid long term marijuana stock for investors who may be slightly less risk inclined. In addition, the company pays a dividend which currently is around 4%. This is quite a healthy number and should be considered by investors.
A Leading Alternative Marijuana Stock
Scotts Miracle-Gro Inc. (SMG Stock Report) has made several headlines in the past few years for its place in the cannabis market. As a producer and provider of gardening supplies, the company also does not touch the cannabis plant. But, a few years ago it created a subsidiary known as Hawthorne Gardening, which was promoted with the idea of helping hydroponic cannabis growers do just that. With its core business not showing as much profitability as desired, the company has relied on Hawthorne for its main sense of profits.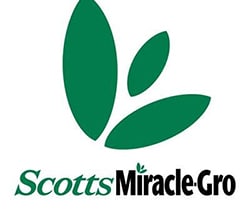 The CEO stated that its weak performance as a whole could be attributed to "slower than expected pace of regulatory changes." But, the company does continue to look strong as it is one of, if not the leader in the gardening supply market. And as summer comes around, the company tends to show greater profitability than in most other quarters. For this reason, many investors continue to view Scotts as a leading marijuana stock to watch.
---
MAPH Enterprises, LLC | (305) 414-0128 | 1501 Venera Ave, Coral Gables, FL 33146 | new@marijuanastocks.com