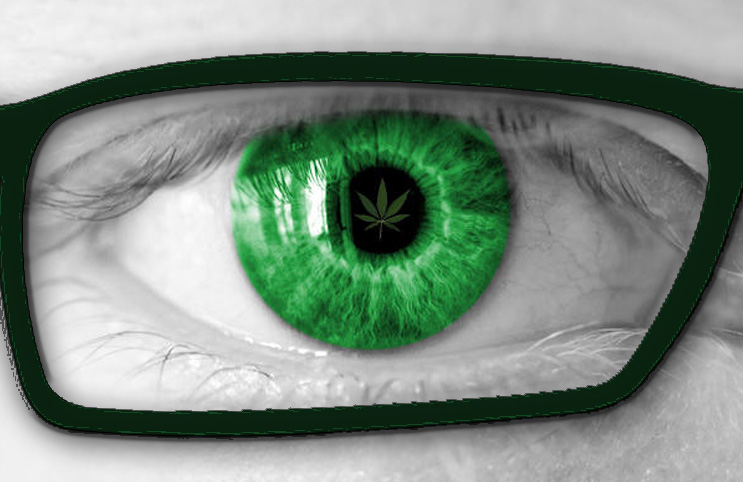 Research has shown that cannabinoids can alleviate glaucoma-related symptoms because they lower the intraocular pressure (IOP) and have neuroprotective actions. For example, in 1971, one of the first studies of its kind found ingestion of cannabis lowers IOP by 25 to 30%. Despite the findings from early research, very few ophthalmologists support the use of medical cannabis in patients with early to mid-stage glaucoma. The main issue ophthalmologists have with marijuana is that the potential adverse effects, particularly smoking cannabis, outweigh the short term benefits. For example, smoking can lead to unstable intraocular pressure, which heightens the risk of permanent vision loss.
Additionally, because its therapeutic effects on glaucoma are short-term, patients would have to consume marijuana frequently; once every three to four hours. Physicians claim that because glaucoma needs to be treated 24 hours per day, patients would need to consume marijuana six to eight times over the course of a day to achieve consistently decreased IOP levels. Such frequency is difficult to maintain and could heighten the risk of developing a marijuana use disorder. However, when it comes to late stage glaucoma, ophthalmologists are more inclined to embrace cannabis as a treatment. At the end stages of glaucoma, it is less about directly targeting the glaucoma and more about alleviating the accompanying symptoms.
Ophthalmologist Andrew Bainnson, MD stated, "We've known for some time that medical marijuana is very effective for treating nausea and pain, but not so much for glaucoma. However, there are some patients with end stage pain and nausea who may benefit [from medical marijuana], but not from the glaucoma point of view." The body's own internal cannabinoid system, called the endocannabinoid system (ECS), is one of our most important physiological systems. Nearly every aspect of our health including: inflammation, immune response, neuroprotection, pain modulation, are all dependent on the ECS. Given the vital role of the ECS, particularly in neuroprotection and inflammation, many scientists believe the development of cannabinoid-based medications may be useful in treating glaucoma.