Under the radar, pot stocks are hard to come by. Because of the increasing popularity of marijuana stocks, many hidden bargains have been found by fervent investors. In the current day, investors tend to focus on some more well-known marijuana stocks like Scotts Miracle-Gro Inc. (NYSE:SMG) and Charlotte's Web Holdings Inc. (OTC:CWBHF). These marijuana stocks may have a lot of potential, but there is an equal amount of upward momentum in some lesser-known marijuana stocks.
[Read More]
These cannabis stocks have been waiting for investors to capitalize on them, but they have relatively stayed unknown. Despite this status, now may be the time to discover some hidden value. We have to consider that the cannabis industry has a long path of growth ahead. Because of this, many of the most popular marijuana stocks to watch are scheduled to see some intense growth within the next decade or so. Now is the time to begin to find pot stocks to watch and potentially hold for the long term. With that in mind, here are two marijuana stocks that you may not have heard of.
A Consulting Pot Stock to Watch
Medicine Man Technologies Inc. (OTC:MDCL) is one of the leading marijuana consulting firms. As a smaller pot stock to watch, MDCL has only recently been garnering attention. While some investors want a more pure play pot stock to watch, others are more interested in finding a marijuana stock with a broader market. MDCL stock is one of the leading pot stocks that has a lot of coverage due to its business model. In 2019 alone, MDCL stock shot up by more than double in value.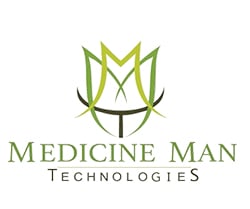 This helped to bring a great deal of attention to what has otherwise been a relatively unknown marijuana stock. In addition, because of its business model, MDCL stock has little to no competitors in the cannabis industry. This means that it is able to succeed much easier and potentially on a longer term basis. In addition, given the size of the company, it is considered to be more volatile than most marijuana stocks. Since January, MDCL stock has lost around 16% of its value. But, that is to be expected considering how the market has done overall. Regardless, it remains a leading marijuana stock to watch.
An Operational Marijuana Stock With a Solid Footing in The Cannabis Industry
MariMed Inc. (OTC:MRMD) is another one of the leading unknown marijuana stocks to watch. Similar to Innovative Industrial Properties Inc. (NYSE:IIPR), MRMD stock operates in the ancillary area of the cannabis industry. MRMD stock states that it works in what is known as seed-to-sale. In terms of day to day operations, MariMed provides help with all aspects of a budding or already grown cannabis business. Again, MRMD stock can be classified as a very broad-based marijuana stock to watch.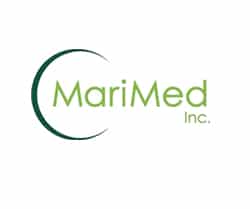 As of August, MRMD stock has stated that it managed more than 300,000 square feet of facilities throughout the cannabis industry. This is quite a lot, and the company only has plans to continue growing. Similar to MDCL stock, MariMed is also quite a volatile pot stock to watch due to its size. Many investors believe that the company could see a lot of upward momentum throughout the 2020 year, but that remains to be seen. For now, investors continue to view the company as having a great deal of future potential.
---
MAPH Enterprises, LLC | (305) 414-0128 | 1501 Venera Ave, Coral Gables, FL 33146 | new@marijuanastocks.com