The marijuana stock market has been quite heavily fueled by companies that produce recreational cannabis for some time now. These companies have been working to put out large quantities of the substance, sometimes ranging in the hundreds of thousands of kilograms. For this reason, we have seen a decline in the amount that believes the marijuana industry may see a supply shortage, but many factors still remain up in the air. For now, it seems as though the marijuana stock market is riding high as we continue to traverse the future of the industry.
The Green Organic Dutchman (TGODF) (TGOD) is one of the larger producers of high-grade organic cannabis currently based in the Canadian landscape. The company has been working with a large amount of capital to continue on their goal to being one of the top producers of the substance overall. Additionally, they have also been working heavily to move deep into the European, Caribbean and Latin American marijuana markets which have all seen a large amount of success respectively over the past year or so.
The company has stated that they have the potential to grow as much as 219,000 kilograms of the substance across their grow operations in Ontario, Quebec, Jamaica and Denmark. With these, they should be able to supply the market with large amounts of cannabis.
Recently, The Green Organic Dutchman announced that they have finalized and signed a settlement offer with the Local Planning Appeal Tribunal in Hamilton City. With this, their facilities in Ancaster, Ontario should be able to grow as much as 17,500 kilograms of marijuana per year when operating at full capacity. Brian Athaide, CEO of The Green Organic Dutchman stated that "This completes this chapter of our journey. We look forward to growing and producing high-quality, certified organic cannabis right here in our home town. We are committed to the City and look forward to working with our neighbors, local businesses and the community."
The company has remained on the radar for many investors as they have shown a large amount of potential to be one of the top contenders in the marijuana space. As they continue to traverse the future of the industry, investors should continue to keep a close eye on The Green Organic Dutchman.
Canopy Growth Corp. (NYSE:CGC) is one of the largest cannabis growers in the world by market capitalization. The company has stated that they have as much as CA$98 million in gross sales during their third fiscal quarter. Canopy Growth has several aspects of their business that put them ahead of the competition.
For starters, they ended their most recent quarter with upwards of CA$5 billion in free cash. Part of this is due to the large capital infusion that they received from Constellation Brands of over $4 billion. This has helped them to secure large amounts of growth as they move deeper toward the top of the market in the near to not too distant future.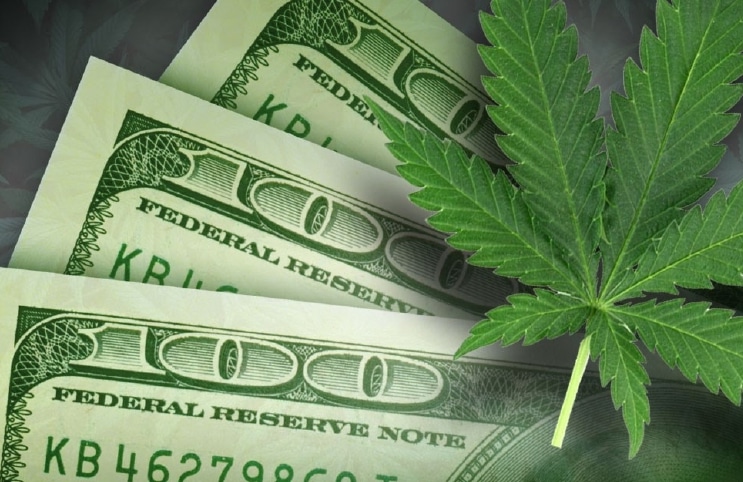 Pursuant to an agreement between an affiliate of MAPH Enterprises, LLC (owners of MarijuanaStocks.com), Midam Ventures LLC and The Green Organic Dutchman, Midam is being paid $20,000 per month for a period beginning July 30, 2018, and ending July 30, 2019. We may buy or sell additional shares of (TGODF/TGOD) in the open market at any time, including before, during or after the Website and Information, to provide public dissemination of favorable Information about The Green Organic Dutchman. The principles of MAPH participated in the IPO for The Green Organic Dutchman Holdings, Ltd. (TGOD) & own a collective 193,797 free trading shares & 9,725 warrants. The principals of MAPH intend to sell their positions in (TGOD) for profit. MAPH nor any of its principals have been compensated for any material related to (TGOD). As of November 13, 2018 a member of MAPH Enterprises LLC holds freely trading 231,300 shares and 150,000 warrants of The Green Organic Dutchman (TGODF) purchased in the open market. These may be sold at any point. This disclaimer will be updated at such time.
---
MAPH Enterprises, LLC | (305) 414-0128 | 1501 Venera Ave, Coral Gables, FL 33146 | new@marijuanastocks.com