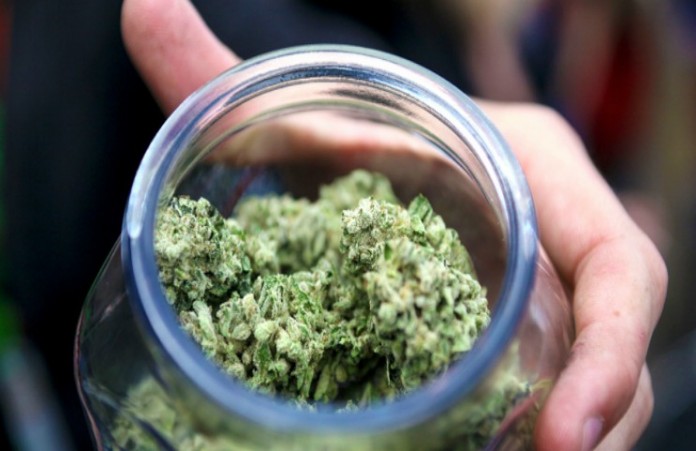 The question, which southern state will be the first to legalize recreational marijuana. Looking around the south, the chief suspect is in the southeast. So: Could Georgia be the next state to vote for legalized weed?
Contrary to what you may think, Georgia is more liberal on marijuana than most. In October, Atlanta lawmakers removed criminal penalties for minor marijuana possessions, which opened the door for other state lawmakers to support legalization. Last year, State Senator Curt Thompson tried to legalize marijuana in the peach state. Ultimately, Thompson's bill failed because he was the only sponsor. But, five other state lawmakers are now sponsoring the bill this time around.
Some of the nation's strictest marijuana laws can be found in Georgia. For example, the punishment of possession of more than two ounces marijuana is a ten-year prison sentence, according to the Marijuana Policy Project.
"To get rid of the gangs, to get rid of the organized crime unit, that is the only way to do it is to do it statewide," Thompson said in an interview.
The lawmakers of Georgia have been searching for another source of income for the last couple years. Several attempts have been made on their part to legalize casinos and have all failed. Instead of casinos, how about marijuana? This is a solid reason why the peach state may be the next that will be able to light up recreationally.
Based on the numbers from Colorado, if Georgia were to legalize and tax recreational marijuana, it could generate over $340 million in tax revenue. That's a nice chunk of change. Thompson wants to split the potential $340 million between education and transportation, which can benefit the state's residents greatly.
Thompson's plan only authorizes the state assembly to send the question to voters. The bill does not go into any details, such as grow regulations or how it'll be taxed and retailed. Should the bill pass the state Legislature, the state's voters will see it on their ballot come November. Keep in mind that support for legalization in Georgia is limited to city areas, such as Atlanta. The lawmakers in the more rural areas of the state aren't really on the same page.