Investing In The Best Marijuana Stocks In 2021
Are you looking for different ways to invest in marijuana stocks in 2021? Since the start of the pandemic, the cannabis industry has managed to thrive under the economic hardship that hit other major industries. In fact, the demand for cannabis has continued to rise in the US and Canada through 2020 and into the first quarter of 2021.  As a result, many leading cannabis companies are delivering strong revenue growth in Q1 2021 financials.
Unfortunately for current investors, recent earnings have not translated into market gains. In reality, since almost mid-February traders have seen a large decline in market value for the top cannabis stocks. Above all the drop in value for the cannabis sector has created an opportunity for lower-priced entry into a marijuana stock.  As this year continues many analysts are predicting significant growth for pot stocks to watch.
In fact, more investors are looking towards the cannabis market for both short-term and long-term market plays. But before investing in marijuana stocks there are a few things to get to know about the cannabis sector.  In particular, the best cannabis stocks to buy are traditionally known for displaying extreme market volatility. Because of this volatility, more investors prefer to trade pot stocks on a short-term basis.
Marijuana Penny Stocks And Market Volatility
One area that's considered high risk but also produces the largest gains in 2021 is marijuana penny stocks. By definition, penny stocks are any securities trading under the $5 per share price point. At the top of the year, these cannabis penny stocks rallied to gain triple-digit percentages in January and February. But after February 10th the entire cannabis sector began to decline back to December 2020 trading levels. Now in May, many pot stocks have begun to see some upside in the market.
One area of the cannabis industry that is getting less attention these days is the CBD and extraction service providers of the market. Because CBD has been legal in the US and other places around the world the current expansion of the recreational market has dimmed CBD and extraction companies shine in 2021. But regardless of the new growth in adult-use cannabis CBD continues to grow significantly for medical use and other forms of health and wellness use.
[Read More] Texas Has Now Passed A Bill For Cannabis Concentrates And Psychedelics
According to a report from data firm Brightfield Group, the US hemp-derived CBD market is expected to reach $5.3 billion in retail sales in 2021. In fact, this is a 15% increase from 2020 sales of $4.6 billion. By 2026 Brightfield Group expects sales to reach $16 billion driven by the growth of ingestible products like tinctures, capsules, and beverages. With all this in mind let's take a closer look at some leading marijuana stocks to invest in that focus on the CBD and extraction areas of the cannabis industry.
Marijuana Stocks To Watch
Charlotte's Web Holdings, Inc. (OTC: CWBHF)
KushCo Holdings, Inc. (OTC: KSHB)
Charlotte's Web Holdings, Inc.
Charlotte's Web Holdings, Inc. has held its title as one of the market leaders in hemp CBD wellness products for quite some time. Primarily, the company's premium quality products are made with American farm-grown hemp genetics and manufactured into hemp extracts. At the present time, Charlotte's Web is the number one CBD brand in the U.S. and is distributed through more than 22,000 retail locations across the country. On May 11th Charlotte's Web released its first-quarter 2021 financial results that show it continues to expand its leadership position in the CBD market.
Specifically, the company is reporting Q1 2021 consolidated revenue of $23.4 million up 9.1% versus $21.5 million the prior year. In addition, DTC eCommerce sales increased 14.5% year over year and contributed 68.9% to first-quarter revenue. Charlotte's Web product categories include CBD oil tinctures, CBD gummies, CBD capsules, CBD topical creams and lotions, and CBD products for dogs. Besides becoming the number one CBD provider in the U.S. Charlotte's Web has also expanded into the global market.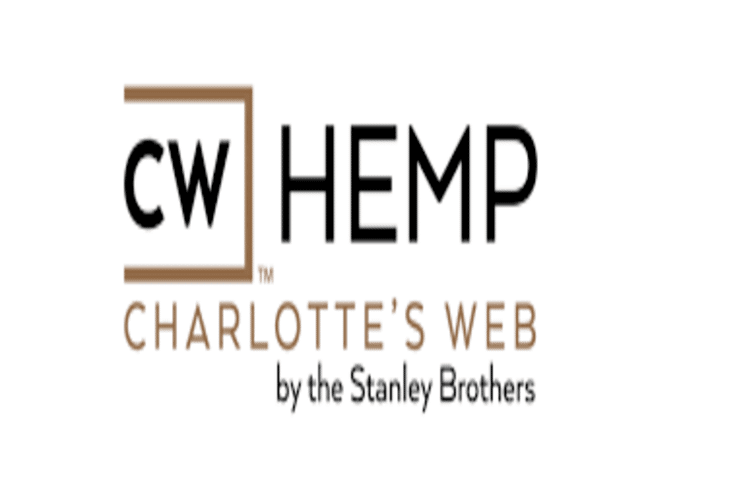 CWBHF stock is trading at $4.321 on May 27th heading into the last hour of trading.  In February CWBHF stock reached a 52-week high of $7.03 and is currently up 25.76% year to date. According to analysts at Tip Ranks CWBHF stock has a 12-month average price target of $5.05 per share. In essence, this would represent an increase of 16.61% from current levels. With this in mind, CWBHF stock is a top marijuana stock to add to your watchlist in 2021.
KushCo Holdings, Inc.
In 2021 we have seen some of the largest mergers in acquisitions between cannabis companies in the industry.  A few months ago, KushCo Holdings Inc. and Greenlane Holdings, Inc. (NASDAQ: GNLN) announced a merger between the two companies in an all-stock deal that will create one of the largest suppliers of cannabis accessories. On May 25th the companies announced the completion of key regulatory conditions for the proposed merger. Currently, the companies expect the transaction to be complete by the late second quarter or early 3rd quarter.
In its latest earnings report, KushCo reported Q1 2021 results that show a revenue increase of 23% sequentially to $32.9 million. Specifically, this growth has been driven by higher sales to top MSOs, LPs, and other leading brands. Also, in the quarter KushCo secured a long-term supply contract with a leading west coast cannabis operator. As the two companies combine, they will become a leading accessories company and a house of brands that have a global presence.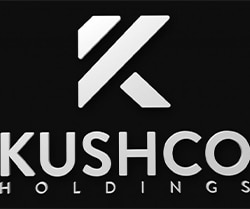 KSHB stock is trading at $0.9399 on May 27th heading into the close. In February KSHB stock hit a high of $2.10 and is currently up 12.50% year to date. According to analysts at Market Beat KSHB stock has a consensus price target of $1.88 per share. This would represent an increase of 108.3% from current levels. For this reason KSHB stock is a top CBD marijuana stock to add to your watchlist for June.
---
MAPH Enterprises, LLC | (305) 414-0128 | 1501 Venera Ave, Coral Gables, FL 33146 | new@marijuanastocks.com