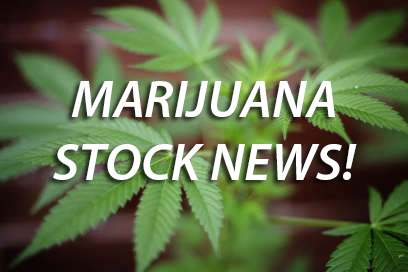 Future Farm Acquires Stake in Five Cannabis Dispensary Licenses in Puerto Rico
Future Farm Technologies Inc. (the "Company" or "Future Farm") (CSE:FFT) (FFRMF) is pleased to announce that is has closed on the previously announced joint venture between Future Farm and TCG Investments, LLC, owners of the Clinica Verde brand of medical cannabis dispensaries ("Clinica Verde"). Future Farm has purchased a 40% ownership interest and a 50% economic interest in FFPR, LLC, a Puerto Rican limited liability company, which holds five pre-qualifications for medical dispensary licenses (the "Licenses"). The five medical cannabis dispensaries in Puerto Rico will be operated under the Clinica Verde brand, which has already established itself as the leading medical cannabis dispensary operator in Puerto Rico. Currently, Clinica Verde has five operating dispensaries and with this partnership the brand will have ten in total.
Link To Clinica Verde Dispensaries:  Clinica Verde Homepage
Future Farm is investing and partnering with the most experienced operator in Puerto Rico, thereby leveraging their brand and dispensary experience on the island.  This investment is part of Future Farm's plan of continuing to create a diversified portfolio of cannabis investments for its shareholders.
"Our existing stores are located in high-traffic locations, and ever since our launch in February 2017 we have enjoyed sustained sales growth. We are excited to be working with the Future Farm team and expand our presence to ten stores in Puerto Rico, creating jobs and offering our patients the highest level of service," says Ramón Ortiz, CEO of Clinica Verde. "The patient registration process was recently simplified and is now quicker and more accessible to all. We believe we will be able to start building out the new dispensary locations this year and look forward to a 2018 opening."
Medical marijuana is legally used in Puerto Rico to address more than a dozen conditions, including Alzheimer's, cancer, Lou Gehrig's disease, Parkinson's, rheumatoid arthritis, Crohn's disease, epilepsy and more. On October 6, 2017, Puerto Rico's Department of Cannabis' board approved allowing patients to go to any open clinic, regardless of the dispensary they had been assigned.
"We're pleased about the revenue opportunities these five major dispensaries open up to us as we provide medical marijuana patients with legal, consistent, pure flower, edibles and concentrates," says Bill Gildea, CEO of Future Farm Technologies.  "Puerto Rico, with a population of almost 3.5 million residents and another 4 million annual visitors, is an exciting, new market for Future Farm." The local population compares well to other states that have legal cannabis. By way of example: Colorado has a population of about 5,540,545, Utah 3,051,217, Arizona, 6,931,071 and Nevada has 2,940,058.
Puerto Rico's MMJ industry has full governmental support, which means the island could become a cannabis tourism mecca of the Caribbean. Importantly, the island's cannabis law includes a reciprocity policy that allows dispensaries to serve patients whom are visiting for business or just on vacation, as long as they hold a medical marijuana card from their home state.
As consideration for the 40% ownership interest and a 50% economic interest, Future Farm agrees to pay USD$865,000 (USD$346,000.00 to TCG and USD$519,000.00 to FFPR, LLC's sole member.)
The Company is also pleased to announce that it is granting incentive stock options to certain directors, officers, employees and consultants to acquire a total of 3,487,500 common shares at an exercise price of $0.96CDN, which was the closing price on February 7, 2018.  As per the Company's Stock Option Plan, the options expire five (5) years from the date of grant and vest immediately.
For further information, contact William Gildea, Director, at 617.834.9467.
On behalf of the Board,
Future Farm Technologies Inc.
William Gildea, CEO & Chairman
About Clinica Verde
TCG Investments, LLC ("TCG") is a limited liability company headquartered in San Juan, Puerto Rico. TCG currently operates four medical cannabis dispensaries under the Clinica Verde brand in the municipalities of San Juan, Caguas and Humacao. All Clinica Verde dispensaries are located in high-traffic areas and are distinguished by their modern design and personalized service. Clinica Verde features medical cannabis products from all major licensed medical cannabis manufacturers in Puerto Rico. Under the proposed Joint Venture, TCG will operate 10 medical cannabis dispensaries in Puerto Rico by mid-2018.