Best US Cannabis Stocks to Monitor Before September 2023
As the cannabis sector in the United States continues to expand, three notable marijuana stocks have emerged, with potential gains this week. The US cannabis industry seems promising, with a compound annual growth rate of 18.1% from 2021 to 2028. Curaleaf Holdings provides erratic but potentially profitable choices for short-term traders. Long-term investors, on the other hand, may find value in creative companies like Green Thumb Industries and their planned expansion plans.
With an anticipated value of $61 billion by 2028, the US cannabis sector relies on increased legalization and evolving public perception. Curaleaf Holdings, noted for its diverse product offerings, has a year-to-date return of roughly 45%, enticing short-term traders seeking to profit from volatility. On the other hand, Green Thumb Industries is focused on strong retail and distribution networks, which matches with long-term investment goals as seen by constant revenue growth. As the US cannabis industry surges forward, these stocks exemplify the diversity of opportunities in a market with vast potential for short- and long-term gains.
[Read More] High-Potential Marijuana Stocks: Top Picks to Watch Before September 2023
Top US Marijuana Stocks to Watch Before September 2023
Trulieve Cannabis Corp. (OTC: TCNNF)
Green Thumb Industries Inc. (OTC: GTBIF)
Ayr Wellness Inc. (OTC: AYRWF)
Trulieve Cannabis Corp.
Trulieve Cannabis Inc., which operates in eleven states, controls most of the Florida market. The corporation dominates the cannabis industry in America, with 186 retail locations. The complex's processing and expansion area totals 4 million square feet. Trulieve's position in the Southeast cannabis business has benefited from the most recent Georgia production license. The company opened its first dispensary in Massachusetts, laying the framework for future expansion. In early February, the business purchased a 64,00 square foot growing facility near Phoenix to expand its manufacturing capacity in the southwest. In April, the company bought Greenhouse Wellness West Virginia Dispensaries LLC, increasing its geographic footprint into West Virginia.

Q2 2023 Financial and Operational Highlights
Revenue of $282 million, with 96% of revenue from retail sales. Excluding deferred revenue, retail revenue increased by $3 million, sequentially driven by increased traffic and volume partly offset by price compression.
Achieved GAAP gross margin of 50%, with gross profit of $142 million. Reclassifying idle capacity expense to COGS resulted in $2 million of tax savings.
SG&A expenses lowered by $4 million sequentially to $96 million.
Reported net loss of $404 million. Adjusted net loss of $15 million* excludes non-recurring charges, asset and goodwill impairments, disposals, and discontinued operations. Goodwill impairment was triggered by the recent stock price performance and is not connected to management's forecasts.
Achieved adjusted EBITDA of $79 million*, or 28% of revenue.
Generated cash flow from operations, excluding tax payments of $98 million year to date.
Inventory reduction initiatives drive $24 million in cash generation year to date.
Cash at quarter end of $160 million.
Realized record traffic, customers served, and units sold on 4/20 holiday, up 10%, 11%, and 9%, respectively, year over year.
Sold 11.6 million units of branded products through branded retail, up 9% sequentially.
TCNNF Stock Performance
TCNNF stock closed on August 25th at $3.56, down 10.78% in the last month of trading. The stock has a 52-week price range of $3.517-$16.11 and is down 52.97% year to date. According to analysts at CNN Business, TCNNF stock has a 12-month average price target of $10.42 per share. In this case, this represents an upside of 192.74% from its last trading price of 3.56.
[Read More] 3 Marijuana Stocks For Your 2023 Watchlist
Green Thumb Industries Inc.
Green Thumb Industries Inc. is a major player in the US cannabis consumer packaged goods (CPG) sector. There are presently 83 Green Thumb locations spread throughout 14 states. GTI will have 111 retail licenses in the near future, with more on the way. GTI will open a Cookies on the Las Vegas Strip in 2021, according to the terms of the first agreement with the privately held Cookies Brand. Green Thumb has announced the launch of its marijuana company in Virginia following the successful acquisition of Dharma Pharmaceuticals. The company expanded into Minnesota by acquiring Leafline Industries. The company began selling adult-use cannabis in four Maryland locations on July 1st.

Highlights for the second quarter and six months ended June 30, 2023:
Second quarter revenue of $252 million increased 2% sequentially; first half 2023 revenue increased 1% to $501 million year-over-year.
GAAP net income of $13 million or $0.05 per basic and diluted share.
Adjusted EBITDA was $76 million or 30% of revenue.
Six months cash flow from operations of $93 million, net of $52 million of tax payments.
Cash at quarter end totaled $149 million.
Six RISE retail stores were opened: two in Pennsylvania; two in Virginia and one each in Minnesota and Nevada.
GTBIF Stock Performance
On August 25th, GTBIF shares finished at $6.79, up 3.26% in the last trading month. The stock has a 52-week price range of $6.42-$16.50 and is down 21.41% year to date. According to analysts at CNN Business, GTBIF stock has a 12-month average price target of $14.07 per share. In this case, this would represent an increase of 107.24% from its last trading price of $6.79.
[Read More] Emerging Trends: Marijuana Stocks to Monitor Leading Up to September 2023
Ayr Wellness Inc.
Ayr Wellness Inc. is a well-known cannabis company in Florida. Florida is home to 60 of the company's 70 marijuana-related businesses. To expand in Illinois, the company purchased Herbal Remedies Dispensaries, LLC. Adult marijuana use can potentially increase the attractiveness of businesses in Ayr, Massachusetts. In addition, the company has established its sixth linked dispensary in Pennsylvania. After getting regulatory approval from Arizona, Ayr planned to begin its 86,000-square-foot processing and growing facility in December. In 2022, the corporation invested substantially in the beverage industry by acquiring Levia Cannabis Infused Seltzer.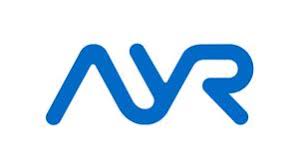 Second Quarter 2023 Highlights
Revenue up 18% Y/Y to $116.7 Million, Excluding Discontinued Operations
Company Delivers Record Adjusted EBITDA1 of $29.4 Million, up 78% Y/Y, 12% Sequentially, with Adjusted EBITDA Margin of 25%
GAAP Loss from Operations Improved 81% Y/Y, 79% Sequentially to $(4.5) Million, Excluding Discontinued Operations
Outlook
The Company remains committed to its financial health and is positioning itself to achieve sustainable long-term growth and profitability across all markets of operation. AYR expects to generate revenue and Adjusted EBITDA growth in the second half of 2023 and into 2024 and to generate positive GAAP cash flow from operations for the calendar year 2023.
AYR's expectations for future results are based on the assumptions and risks detailed in its Management's Discussion and Analysis ("MD&A") for the period ended June 30, 2023, as filed on SEDAR+ and with the U.S. Securities and Exchange Commission ("SEC").
AYRWF Stock Performance
AYRWF stock closed on August 25th  at $0.7950, down 12.64% in the last trading month. The stock has a 52-week price range of $0.5660-$4.75 and is down 33.75% year to date. According to analysts at CNN Business, AYRWF stock has a 12-month average price target of $4.44 per share. In this case, this would represent an upside of 458.51% from the last price of $0.7950.
US Marijuana Stocks to Keep an Eye On
 The US marijuana sector is at a crossroads, with a slew of top-tier stocks that demand thorough scrutiny. The mix of changing regulations, fluctuating public attitudes, and rising market demand creates an ideal environment for investors to investigate both immediate and long-term potential. In general, investors can align their strategies with their risk tolerance and investment horizon as Curaleaf Holdings demonstrates rapid market movement and Green Thumb Industries positions itself for sustainable growth. Whether seeking short-term gains or long-term value, these carefully chosen equities provide a view into the diverse environment of the US cannabis sector.
As September 2023 approaches, investors should remain vigilant and up-to-date on the newest cannabis business developments. Overall, Curaleaf Holdings, Green Thumb Industries, and other key players present a snapshot of the ever-changing dynamics, with a rich mix of instability and expansion prospects. Investors can position themselves to make informed decisions that match their financial objectives by carefully examining risk factors, market trends, and company performance. In addition, the trajectory of the US marijuana business has been distinguished by enthusiasm and possibility, making it an intriguing sector for traders and investors.
---
MAPH Enterprises, LLC | (305) 414-0128 | 1501 Venera Ave, Coral Gables, FL 33146 | new@marijuanastocks.com