How These Two Pot Stocks to Watch Continue to Beat Expectations
Within the cannabis industry, there are two main types of pot stocks to watch. On one hand, we have the big marijuana stocks. These are the largest growers of cannabis, and usually have extremely large market caps to match. While these marijuana stocks can be a great addition to one's portfolio, they often can be quite volatile too. Depending on one's strategy, big cap marijuana stocks can be a great way to go in the cannabis industry. But, if we dive even deeper we find that there is a lot of value in the small and mid-cap area as well these pot stocks could also be involved in growing cannabis, but their market caps are simply less than the largest companies in the industry.
[Read More]
For this reason, they often do not get nearly as much attention as the top five marijuana stocks to watch. Despite this, these companies can offer a very great amount of potential for the present and the future. With predictions for the cannabis industry shooting up every day, a lot of the potential for pot stocks lies in the next five to ten years. This means that it could be a great time to pick a few marijuana stocks to watch and hold on to them. With that in mind, here are two pot stocks to watch; one big and one small.
One of the Largest Marijuana Stocks in the Industry
Cronos Group Inc. (CRON Stock Report) is widely regarded as being one of the largest marijuana stocks in the industry. CRON stock has made headway for producing extremely large quantities of cannabis for sale in Canada and abroad. Currently, CRON stock is trading at around 100 times its yearly sales, which is quite expensive. But, investors may be able to find a low point where it would make sense to get in. Since March, CRON stock has climbed by at least 70%. This type of gain has been witnessed throughout the cannabis industry in that time period. But, large gains alone are not enough to warrant a company being considered a pot stock to watch.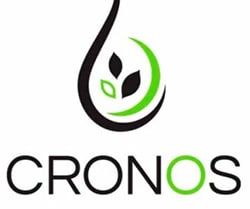 Rather, analysts have put a price target for CRON stock at around $7.25. This valuation means that Cronos Group could have a lot of growth left in the next few months. And, as one of the largest pot stocks in the industry, market growth means growth for Cronos. But, investors should always remember that large pot stocks tend to be quite volatile. And while there is the potential for big gains, there is also the potential for big losses. With that in mind, Cronos Group remains a solid pot stock to watch.
An Extraction Service Provider Marijuana Stock
MediPharm Labs Inc. (MEDIF Stock Report) is one of the most popular ESPs in the cannabis industry. Analysts have stated that they believe MEDIF stock could post very solid sales growth throughout next year. With the Covid pandemic, we have seen a rapid rise in the amount of demand for cannabis and derivative products. Because of this, analysts have put MEDIF stock at showing 93% in sales growth for the 2021 fiscal year.
The majority of this should come as both demand for derivatives is up, and the demand for producing derivatives via contract is also up. Both of these factors should greatly influence the price of MEDIF stock moving into the next year. For those who don't know, derivatives also are included in every edible cannabis product. This includes edibles, beverages, tinctures and more. More and more people have become comfortable with the idea of consuming cannabis in this way, leading to more demand growth. All in all, MediPharm Labs remains a solid pot stock to watch.
---
MAPH Enterprises, LLC | (305) 414-0128 | 1501 Venera Ave, Coral Gables, FL 33146 | new@marijuanastocks.com