Investing in pot stocks has been extremely difficult in the past few weeks. Although we have seen some gains, most of the trading from February to March has been filled with volatility. This is of course due to the effects of the coronavirus, which has wreaked havoc across world markets. But, with any world event, there is always money to be made somehow. Even though things may seem quite bleak, investors who look for short term profits may be able to continue doing so through this volatility streak. With marijuana stocks, fluctuations in price is extremely common. We have seen this be the case over the past several years.
[Read More]
Of course, not to the extent it is now, but nevertheless, cannabis investors are used to some level of instability. In the current economy, the only way to find a viable marijuana stock to watch is to find one with large amounts of free cash in hand. This may not be telling of an underlying business model, but it does show investors that some companies will have a better chance of surviving the current economy than others.
In addition, many investors are choosing to steer clear of pure-play pot stocks as they are holding the highest levels of volatility in the present day. Alternative pot stocks like ancillary companies and MSOs may be the only option for finding value during this market panic. As we continue to search for value, these two pot stocks may be a solid place to start looking.
The Leasing Ancillary Pot Stock
Constellation Brands (STZ Stock Report) has garnered a lot of attention from cannabis investors, despite not being a pot stock in the traditional sense of the term. One of the main aspects that the company has going for it is a massive stockpile of cash. It has seen a lot of its profits lost due to Canopy Growth's market losses in the past six months. Despite this, the company's cash position reminds quite strong. For those who don't know, Constellation Brands is one of the largest suppliers of alcohol in the world.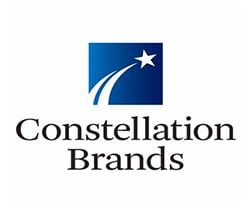 The company owns several high-grade beer brands as well as lower-tier brands such as Corona coincidentally. Although the company has seen some massive downtrends from the coronavirus, it has also managed to push its dividends north of 2.5%. Because of this and its free cash standing, the company looks like it should be able to weather this storm and move forward after the dust has settled.
A Popular Alternative Pot Stock
Innovative Industrial Properties (IIPR Stock Report) has come in first place many times as the most popular ancillary pot stock to watch. One thing to keep in mind is that it has seen its fair share of volatility in the past few weeks. IIPR has seen its stock shoot down in value by over 40%. While steep volatility may be the case for now, the company remains with one of the most stable business models in the industry. As a REIT, the company works off of long term leasing contracts.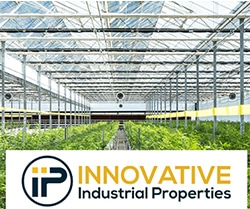 Because of this, its profitability has remained relatively stable for quite some time. In addition to this, the company is a few steps removed from the pure-play pot stock options, which means that it is not as subject to volatility as the leading cannabis companies. This may not seem like the case right now, but outside of this anomaly, the company remains relatively stable. The company also returns the majority of its earnings back to investors in the form of dividends which is something many investors can get behind. Because of this, IIPR remains an intriguing part of the cannabis market.
---
MAPH Enterprises, LLC | (305) 414-0128 | 1501 Venera Ave, Coral Gables, FL 33146 | new@marijuanastocks.com