It is hard to talk about marijuana stocks right now in any capacity without mentioning the effects of the coronavirus. The effects of this have completely taken hold of the entire stock market, and not just pot stocks. But, we could take this time to find some pot stocks that are extremely cheap compared to the price they should be at. Many investors see this as an extremely negative time, and they might be right. But, there is always an opportunity no matter what the situation is.
[Read More]
See, the thing is that projections for future cannabis sales have not gone down. This means that short term volatility may affect short term stock prices, but in the long run, we could begin to see some gains. It is worth mentioning that right now may not be the best time to start buying up any stock unless you are watching your portfolio very closely. For the purpose of this, let's take a look at two pot stocks that are at extremely low prices relative to their projected numbers for this time.
A Multi-State Operator Focused on Nevada
Planet 13 Holdings (PLNHF Stock Report) is a pot stock that has remained on the radar of many investors for its business model and commitment to the future. The company has quite a unique place in the MSO market that other similar companies have been unable to occupy yet. Instead of focusing on building out its operations around the country, Planet 13 Holdings has worked tirelessly to establish its footing in the Nevada market and specifically in Las Vegas. As some may know, the company has an appropriately titled, SuperStore which spans more than 110,000 square feet right off of the Las Vegas Strip. Within this building, there is everything from a coffee shop to a state of the art cannabis testing facility.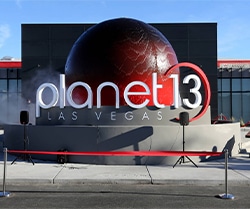 This type of operation is completely unique to this cannabis company and is one of the main things that separates it from the rest. In addition to this, the company has been extremely transparent about their operations. As opposed to just releasing its quarterly data, the company has put out a monthly report regarding its operations in the store and beyond. Those reports show that the company has continuously grown its sales and the average ticket price that customers pay for. Because of these factors, the company remains an interesting pot stock to watch amidst current volatility.
A Canadian Pot Stock to Watch
OrganiGram Holdings (OGI Stock Report) is one of the largest Canadian cannabis producers. The company has struggled with the Canadian market issues such as supply worries, but these seem to be very much in the short term. The company has a few key factors going for it that should help to cement its place in the future. For one, the company is the only major grower of cannabis currently working on the east coast of the nation. Because of this, it has unparalleled access to one of the largest areas of Canada. In addition to this, the company has wholesale agreements with every single one of Canada's provinces.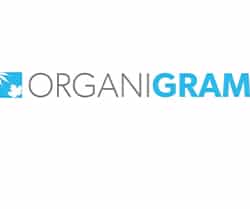 Because of this, it is able to ensure that it is producing as much cannabis as possible, with little waste. The company also utilizes a completely vertical method of cannabis production which means that margins can remain much higher than other competitors. Lastly, the company has been pushing out around 230 grams per square foot of grow space. This is extremely high and separates the company even further from its competition. Because of all of these factors, OrganiGram looks like it could remain a top player in the cannabis market moving forward.
---
MAPH Enterprises, LLC | (305) 414-0128 | 1501 Venera Ave, Coral Gables, FL 33146 | new@marijuanastocks.com